The Horrific Reason A Michigan Restaurant Had To Close Early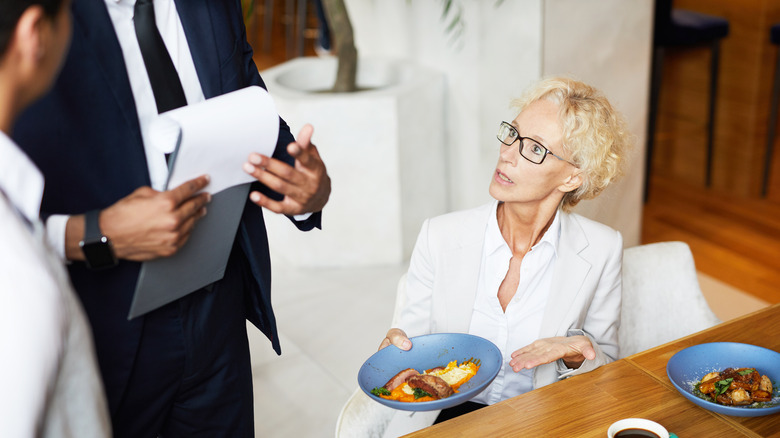 Pressmaster/Shutterstock
It has been a tough rebound for the restaurant industry since the beginning of pandemic as people return to indoor dining. The industry is down 750,000 jobs or roughly 6.1% of its workforce from pre-pandemic levels as of May, which is adversely affecting those on both sides of the service equation (per CNBC).
While the fallout from Covid-19's impact on sales drove a number of restaurants out of business, another threat has emerged this year in rampant inflation. Nearly three out of four restaurant owners expressed concerns that they might be forced to close down if inflation costs didn't level out soon, a higher percentage than any other enterprise, according to data from Alignable.
Stress levels are high and staffing levels are low, creating the perfect storm for customer complaints. Review site Yelp recorded a 23% increase in customers noting long wait times and a massive 229% increase in reviews that mentioned short staffing during the first quarter of 2022 compared to the same period in 2021 (via Restaurant Dive). A recent restaurant closure in Michigan illustrates just how bad things can get in the current climate.
The customer isn't always right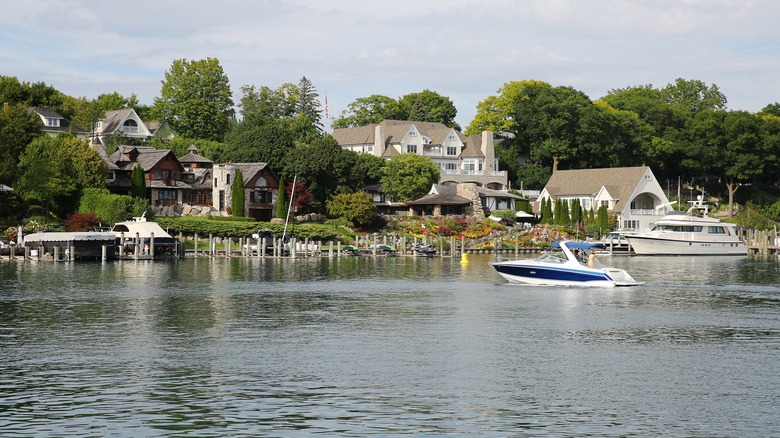 Bo Shen/Shutterstock
The general manager of a restaurant called East Park Tavern in Charlevoix, Michigan, made the difficult decision to close down early after her servers endured repeated verbal abuse at the hands of patrons (per Today). Tourists descend on Charlevoix, a picturesque northern Michigan lakefront town, from July 16-24 for the weeklong Venetian Festival, which attracts an estimated 100,000 people.
Nicknamed "fudgies" by the locals, they pack the restaurants, which is challenging for staff even during the best of times as they juggle more tables than usual, but especially when customers behave unruly. To compound matters, as is increasingly common for restaurants these days, East Park Tavern was significantly understaffed to handle the influx of people (via MLive).
The long wait times for tables and service inflamed tempers, which guests took out on waiters. Larah Moore, East Park Tavern's general manager, discovered one of her servers crying after being berated.
Observing her tears, which were the culmination of a week's worth of rude and impatient guests belittling employees, Moore conferred with staff and decided to close an hour early. She posted a sign reading, "Due to the mistreatment of our servers, our kitchen is closed." A stark reminder that the customer isn't always right.