The Margarita Dan Levy Swears By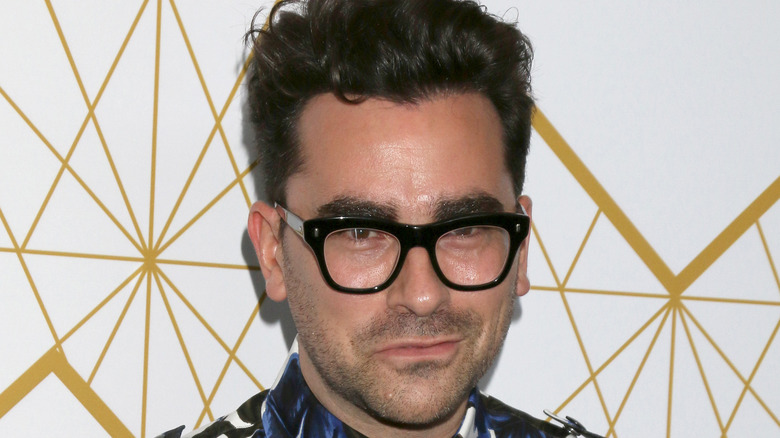 Kathy Hutchins/Shutterstock
No matter the occasion, even if it's unwinding after a long day or kicking off the weekend, there's nothing like a tart, ice cold margarita to hit the spot. And Dan Levy would agree. The Canadian actor, writer, and producer is most notably known for his role as the ever-fashionable, chronically hilarious David Rose on "Schitt's Creek." As the son of beloved Canadian comedian Eugene Levy, Dan has carved his own path to success, appearing in films such as "Happiest Season" and shows like the upcoming "The Big Brunch," for which he is the host and executive producer, per IMDb. Levy even has his own eyewear brand. Talk about hustle!
Levy loves indulging in a tasty cocktail, whether it's making one or two for himself or whipping up a batch for a small crowd. He recently interviewed with TODAY to talk about his "lazy" party hosting style, which involves a laid-back atmosphere and simple eats and drinks for guests. He also shared his go-to margarita recipe, which sounds like it's as easy to make as it is fun to imbibe.
Dan Levy loves a spicy cucumber margarita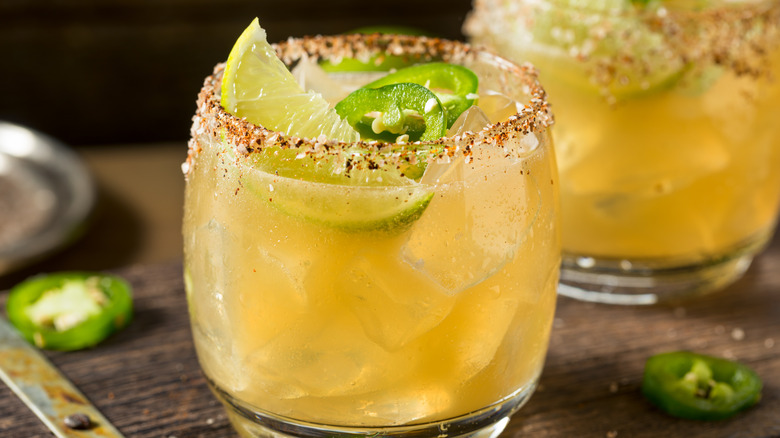 Brent Hofacker/Shutterstock
For Dan Levy, a margarita (which Punch Drink calls "an American favorite") should be two things: flavorful and no-frills. He revealed to TODAY that his favorite cocktail is a spicy cucumber margarita, which combines cooling, refreshing cukes with a touch of jalapeño heat for a savory surprise in every sip. The drink's recipe calls for just a handful of ingredients, including cucumber, triple sec, tequila blanco, fresh lime juice, and jalapeño slices.
"The thing I love about adding a little spice to a margarita is you can have a couple drinks in the blazing sun and not feel sick. That's what you want with the heat," he explains. "I wanna keep it light, I wanna keep it fresh. I like the idea of an edible garnish because I don't want something sitting in my drink at the end. Cucumber is a nice conduit for flavor, too, like the fresher version of an olive in a martini." There you have it, folks. If you want to impress your friends with the perfect summer beverage, cucumber-jalapeño margs should do the trick.