Hilary Duff's Endlessly Relatable Subway Order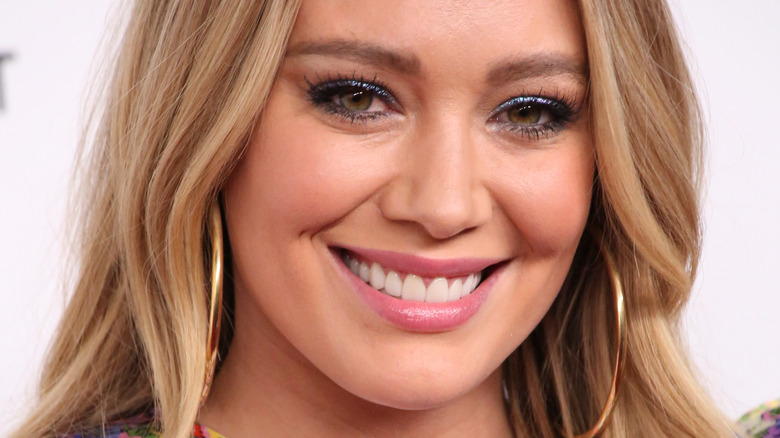 lev radin/Shutterstock
Between 2001 and 2004, Hilary Duff graced American television screens as Lizzie McGuire, a clumsy, shy, sharp-witted, loyal teenager who navigates first loves, school bullies, and her annoying kid brother with the help of her two best friends, Gordo and Miranda, and an animated alter ego. She went on to star in other TV shows, including "Younger" and "How I Met Your Father," plus movies such as "Cheaper by the Dozen," "A Cinderella Story," and "The Haunting of Sharon Tate," per IMDb. She is also a singer, whose hits such as "Come Clean," "So Yesterday," and "Why Not" have been unironically belted by '90s and 2000s kids for decades.
To those who know her in real life, however, Duff is much more than an actor and singer. Her husband, fellow musician and producer Matthew Koma, frequently boasts about his incredibly down-to-earth life partner on social media. Oftentimes, his posts depict hilariously authentic relationship endeavors, such as Duff "doing life better than everyone." Now, another post portrays his spouse in a raw, beautiful way that has fans raining hearts — and craving Subway.
Hilary Duff's go-to Subway sandwich is extremely humbling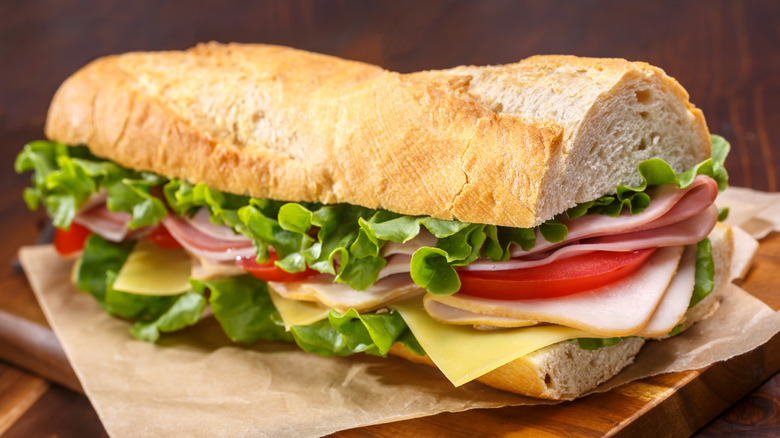 Olga Nayashkova/Shutterstock
Matthew Koma shared a candid photo of his wife on Instagram in August 2021, who he aptly describes in the caption as "somewhere between supremely fulfilled, exhausted, and why the f**k are you taking my photo." He revealed that Hilary Duff had just begun filming her new show, "How I Met Your Father," and was doing an impressive job balancing the demanding roles of "mama bear, wife, family psychologist, and chicken lady" (whatever that means). The post, much to followers' delight, concluded with Duff's Subway order to "keep her grounded." 
"White bread. Turkey. Mayo. Lettuce. Pickle. Olive. Salt and pepper. White cheese. Oil and vinegar. Tomato. Not toasted." Obviously, if there's a sammy fit for the no-frills, girl next door type, this is it.
Fans have commented on Koma's sweet snap to praise Duff's endless humility and effortless beauty — both an icon and heroine to many. One user admitted, "Omg we literally have the same order. She's my idol since day one. Clearly." Another gushed, "Growing up she was one of the only 'friends' I had: her movies and music made me company throughout a pretty lonely childhood/early teens." Never change, Lizzie McGuire.