The GBBO Winner Who Just Made LGBTQ Television History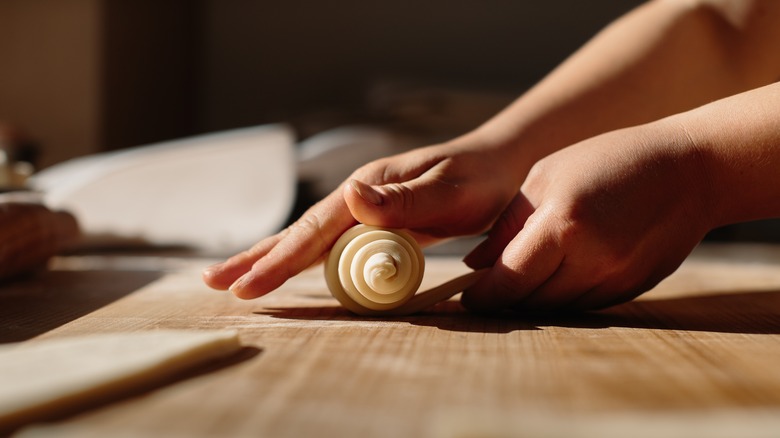 Dmytro Sheremeta/Shutterstock
In 2012, many fans tuned in to "The Great British Bake Off" to watch John Whaite win it all (via The Guardian). At the time, Whaite was a 23-year-old law student who had not been favored to win, but the underdog made it happen with a chocolate chiffon cake. Since then, Whaite has been busy with other endeavors. According to What to Watch, he appeared on several TV shows such as "Chopping Block" as a co-presenter, and as a resident chef on "Lorraine" and "Steph's Packed Lunch."
Shortly after graduating law school at the University of Manchester, Whaite made the decision to take culinary classes at Le Cordon Bleu in London. His time at Le Cordon Bleu inspired him to teach his own classes; he opened John Whaite's Kitchen Cookery School on his family's farm. He's also a writer, having composed pieces in The Daily Telegraph and Heat Magazine. On top of all these talents, you might think he doesn't have room for more. Alas, the former underdog has risen to make history on a dancing show in the UK.
John What is an inspiration to many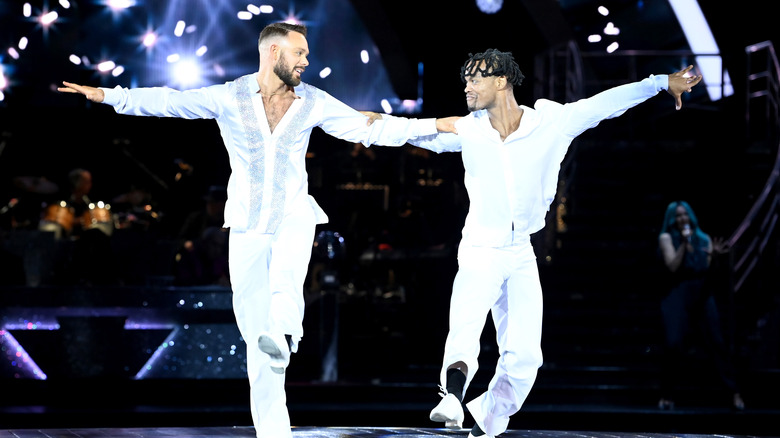 Dave J Hogan/Getty Images
In late 2021, John Whaite starred on BBC's "Strictly Come Dancing" to show off his remarkable dancing skills (per Out). He appeared on the show alongside Johannes Radebe, making the team the first ever same-sex male couple to grace the stage. The show posted a video on Twitter showing Whaite's reaction when Radebe popped out of an edible glitter cake, confirming the two would be partners for the competition. "Little kids who watch the show, to have same-sex role models will give them a little bit of hope for the future and it won't make them grow up with the same shame that I grew up with," Whaite said, per Independent.
Now, a year later, the tradition will carry on. According to Huffington Post, dancer Richie Anderson will be performing alongside someone of the same sex, and Whaite is thrilled about the decision. On his Instagram story, he wrote, "I'm so bloody pleased that "Strictly" are doing a male-male couple again this year and hope it is the case every year from now on. It has to be. Because queer-inclusion isn't a box-ticking exercise for one series, it's a fundamental shift in the narrative for life." The official start date for the season is unknown at this time, but it's clear the Whaite's appearance on the show has made an important impact.