Why Bobby Flay Doesn't Care About Authenticity At His Restaurants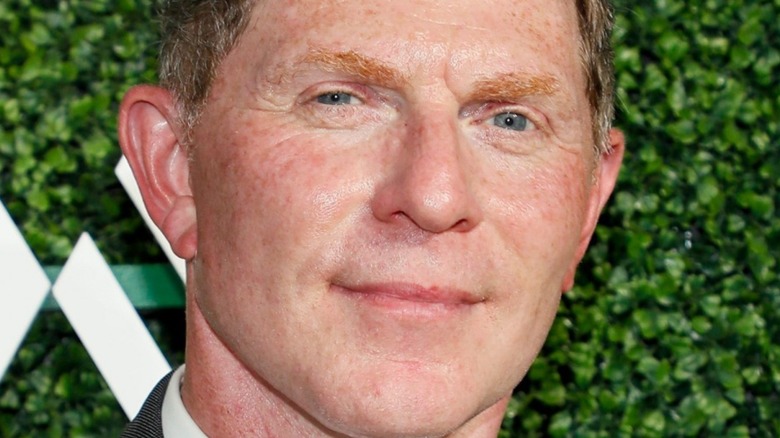 Paul Morigi/Getty Images
It's a running joke on "Beat Bobby Flay" that the celebrity chef can't go an episode without using some form of chili pepper. And Flay has immersed himself in several types of cuisine over the years. Southwestern food was the first stop on the Flay train. The "Throwdown" star brought the Southwestern flavors he learned working under restaurateur Jonathan Waxman to his first restaurant Mesa Grill, which opened in 1991 in New York City, per Insider. A few years later, Flay opened BOLO, which celebrated Spanish flavors, per Flay's official website.
The celebrity chef then went on to build a burger empire, inspired by his favorite burger restaurant: JG Melon. "I don't think there is anyone in the world who has eaten more JG Melon cheeseburgers than me," Flay told First We Feast. As the cookbook author explained on the "Business Casual" podcast, he cooks whatever he feels passionate about at that moment. 
Flay's latest passion project celebrates the flavors of the Amalfi coast at his new Las Vegas restaurant, Amalfi. But rather than authentic Italian dishes, diners can expect the food to capture the spirit of the region with a Bobby Flay twist.
Flay is a 'fan' of many cuisines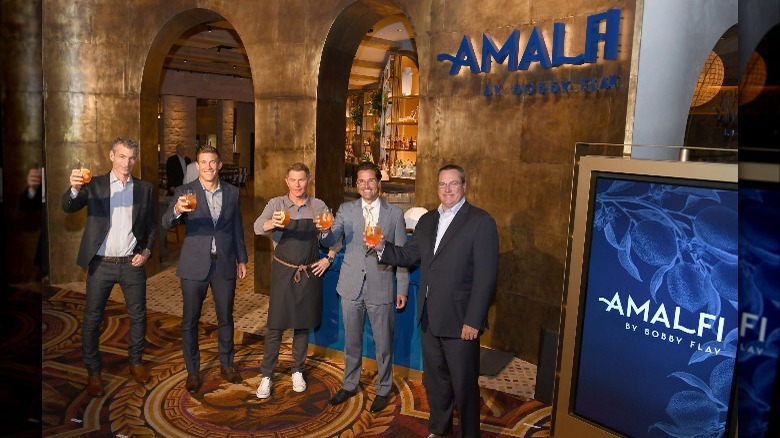 Bryan Steffy/Getty Images
Authenticity is a word that's thrown around a lot when discussing food. But Bobby Flay doesn't strive to create authentic dishes from other cultures, per the Business Casual podcast. Instead, he creates his own version of a dish, drawing inspiration from travels or meeting with a particular chef. 
"No matter where I go to eat, whether I'm in somebody's home or in their restaurants, I'm a fan. I'm not a hater," Flay said on the podcast. "I go in and I want to love my meal. I want to be inspired. I want to be blown away." 
At the end of the day, he wants the dishes served at his restaurants to be authentically Bobby Flay, which is why he creates every single menu item. So whether you're dining at Amalfi in Las Vegas or Bobby's Burger Palace in the Atlanta Airport, you will be eating a dish that the Food Network star created. Some people may think that the popular celebrity chef only cooks on TV, but he stresses every chance he gets that he is first and foremost a chef, no matter where he is.