Why Fat Brands Has To Pay $2.5 Million To Shareholders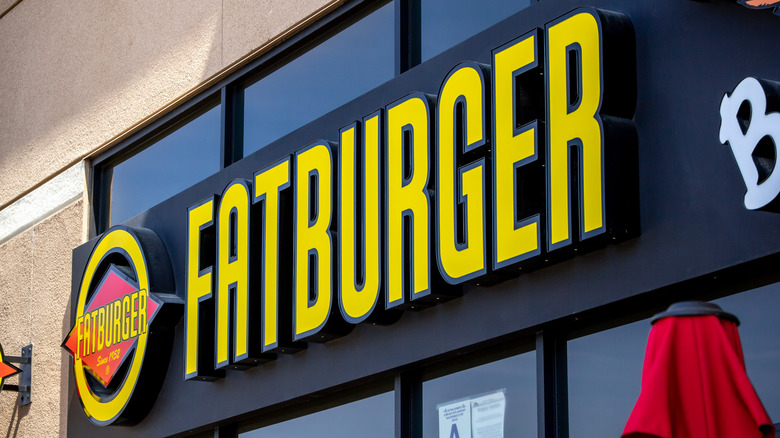 The Image Party/Shutterstock
Success appeared to follow Fat Brands CEO Andy Wiederhorn. It took him three years to get a four-year Bachelor's degree in business from the University of Southern California, according to The Los Angeles Times. He also started a financial services firm when he was just 21 years old, and counted philanthropist Eli Broad as one of his supporters (per Entrepreneur). After he left Los Angeles to return to his home city of Portland, Oregon, he founded a second company named Fog Cutter Capital, which eventually went on to purchase a controlling stake in the struggling food company Fatburger.
But life took a decidedly unpleasant turn for the businessman, when, according to the LA Times, authorities picked up one of Weiderhorn's business partners on a 22-count federal indictment that included mail fraud, money laundering, and witness tampering. Weiderhorn himself got caught up in the investigation and eventually spent 15 months in prison for paying his associate a sum of money illegally, and for submitting a false tax return (via LA Times). 
Weiderhorn appeared to have put all that behind him after he left prison and became Fatburger's Chief Executive. He also proceeded to turn the company around, and today, Fatburger is part of Fat Brands, which owns several restaurant chains including Johnny Rockets, Buffalo's World Famous Wings, and Yalla Mediterranean.
Federal investigators are looking into fraud allegations involving senior management
Currently, all is not well in Fat Brands land (per Restaurant Business). In February 2022, it was revealed that federal authorities had been looking into the Fatburger CEO's affairs once again, this time in connection with securities and wire fraud, money laundering, and attempted tax evasion. In December 2021, as part of that investigation, federal agents raided the house of Weiderhorn's son, Thayer. According to a November 2021 affidavit, FBI investigators accused Weiderhorn of having "'devised and executed a fraudulent scheme" to avoid taxes (per The Los Angeles Times). The documents went on to claim that Weiderhorn received millions in "sham loans" via his companies.
A lawyer for Weiderhorn tells Franchise Times that the Fat Brands Chief Executive and three of its directors were already being sued in Delaware over claims that Weiderhorn was "bleeding [Fat Brands] of its cash, by having affiliate company Fog Cutter Capital give him loans," according to a court filing. His lawyer also says Weiderhorn denies the allegations.
Fat Brands spent $2.5 million to settle a shareholder lawsuit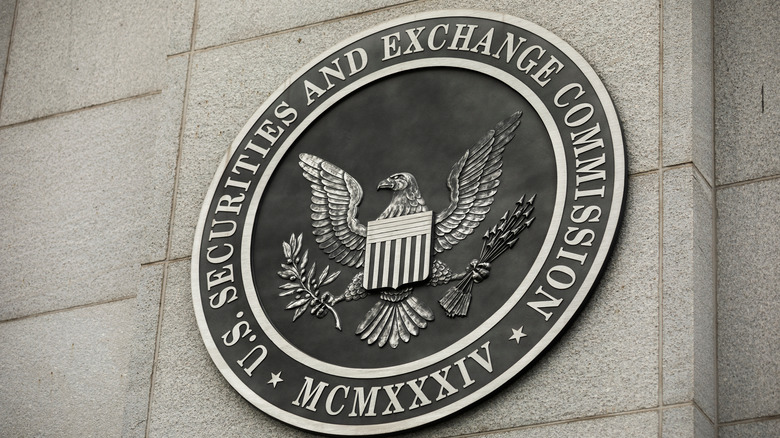 AevanStock/Shutterstock
It should come as no surprise that after the news of the 2021 raid and disclosure that the U.S. Attorney's Office and the U.S. Securities and Exchange Commission were taking a closer look at Fat Brands' merger with Fog Cutter Capital, Fat Brand's stock took a tumble. The company's shares lost as much as one-fifth of its value, per Restaurant Business. Shareholders who acquired stock between December 2017 and February 2022 were predictably unhappy with this news and decided to sue.
Fat Brands has since settled that lawsuit by paying out $2.5 million, plus an additional half a million in stock, according to Restaurant Business. The company maintains that settling doesn't mean the company is liable, but that it is the best move to get rid of "the distraction, expense and risk of continued litigation."
As for Weiderhorn, he claimed in March that his record has made him a target and that he is innocent. In the meantime, the company has named a new executive chairman, while Weiderhorn remains CEO.