Why Jon Stewart Is Ending His Beef With Arby's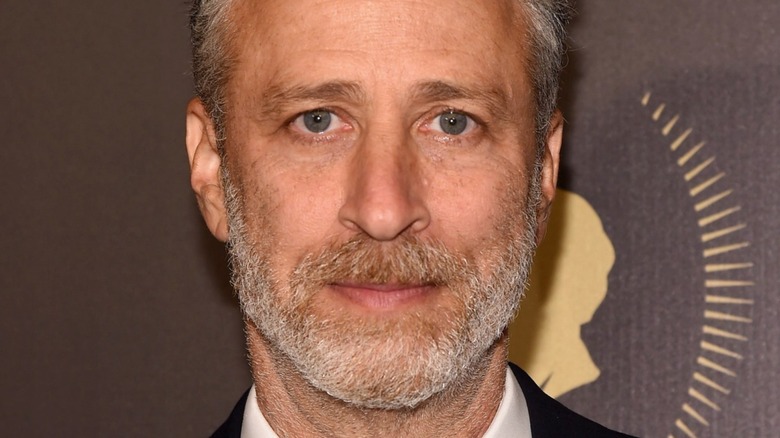 Gary Gershoff/Getty
Former host of "The Daily Show," Jon Stewart, has a long history of bashing Arby's. In 2015, one such attack occurred when Stewart regarded a new Pizza Hut menu item as "the most disgusting food he has seen in his life" before focusing his attention back on the Arby's brand (per the New York Post). "Hey, Arby's, you know I didn't mean that, right? You know you'll always be the worst," he said. "C'mon, Arby's, you're the only food classified as a war crime. You taste like if a stomach could get punched in the balls," Stewart joked.
Shortly after joining Twitter, the New York native took another shot at the fast food establishment. When the Arby's account shared an image of Stewart following them, he replied "Yes ... I've come back up on you ... much like one of your nasty nasty sandwiches." Though the hilarious feud has lasted seven years at this point, a recent revelation might be putting an end to the beef once and for all.
A new product shifted the hate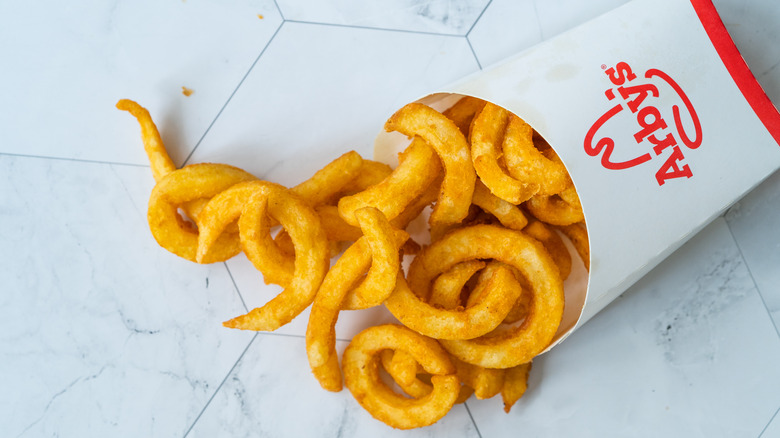 Alp Aksoy/Shutterstock
A new product from Papa Johns may have shifted Jon Stewart's decision to hate on Arby's. On Wednesday, August 17, CNN tweeted an announcement about the new menu item available at Papa Johns. The product will be a low-carb alternative to traditional pizza that contains no crust. "Papa Johns is offering a new spin on the classic, with Papa Bowls that are all topping," the post read. This Tweet prompted Stewart to reply, "I owe Arby's an apology." Stewart's comment is likely referring to his apparent disgust surrounding the new Papa Johns' item, which takes some heat off Arby's ... at least temporarily.
The Papa Bowls were announced in a press release on August 8. "We are very excited to offer Papa Bowls as a new menu category and as a new way consumers can experience our premium ingredients," the senior vice president of menu strategy and product innovation, Scott Rodriguez, said. The bowls can be custom created or ordered from a list of three pre-made recipes, including Italian Meats Trio, Chicken Alfredo, and Garden Veggie.