Why Americans Are So Jealous Of Top Chef In London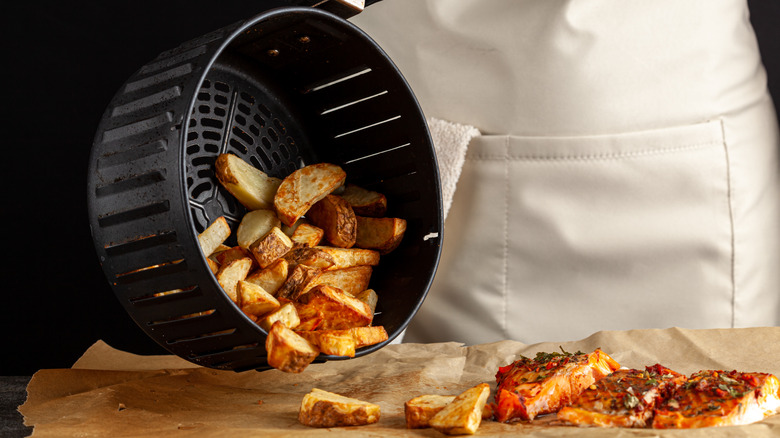 grandbrothers/Shutterstock
Earlier this month, it was announced that Bravo's "Top Chef" would be filming in London for its 20th season, according to Food & Wine. The lineup of chefs will include winners and finalists from previous seasons, from both the United States and the global renditions of the show. "We've always wanted to do a season of 'Top Chef' with winners, finalists, and frontrunners, but to take that concept for the 20th season one step further with cheftestants from localized versions across the world has been a dream come true," NBCUniversal Television and Streaming senior vice president Ryan Flynn said.
In the past, "Top Chef" has been filmed in numerous spots across California, a few select restaurants in Maui, Hawaii, and many New York spots, among several others (per The Cinemaholic). According to Parrot Analytics, the show's audience demand is almost 10 times higher than that of the average TV show. With that many fans tuning in, it's obvious that mixed feelings would crop up following a Facebook post catering only to those based in London.
Fans are being offered a behind the scenes look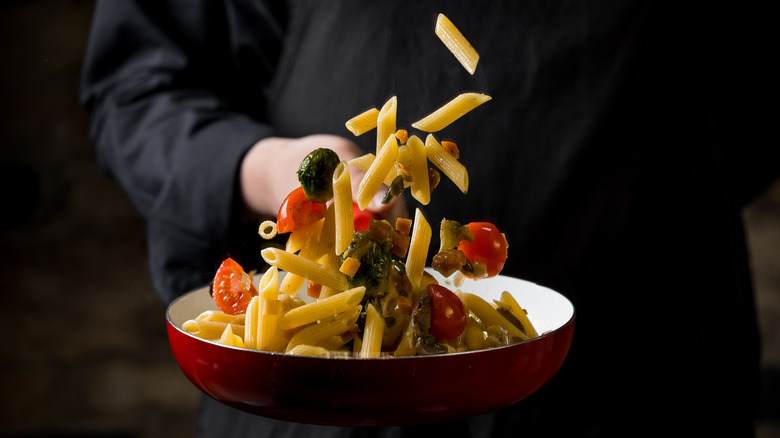 Anton Chernov/Shutterstock
On Wednesday, August 17, the "Top Chef" Facebook page posted an exciting message for fans in London. It read, "Hey London #TopChef fans! Looking to dine on the Top Chef set? Email season20diners@gmail.com for more info!" Following the announcement, many folks from over the pond expressed their excitement in the comments. "Just emailed asking for the details. Hope I get in!" one said. Another comment read, "Just sent the email!!!"
However, some jealousy was revealed from those who aren't based in London. One person in particular claimed they actually just left the area. "We were just in London!! Just missed this," the comment read. Another joked, "Throw in the flight and we'll be there! Hahaha." One huge "Top Chef" fan was super upset at the news, posting "Oh I wish I were in London!!!! Life goal right there to eat a top chef meal!" Perhaps when the show returns to the United States, the producers will offer the deal again to those who want to see what "Top Chef" is really like behind the scenes.