The Sweet Way Ina Garten Made Jeffrey Feel At Home In Tokyo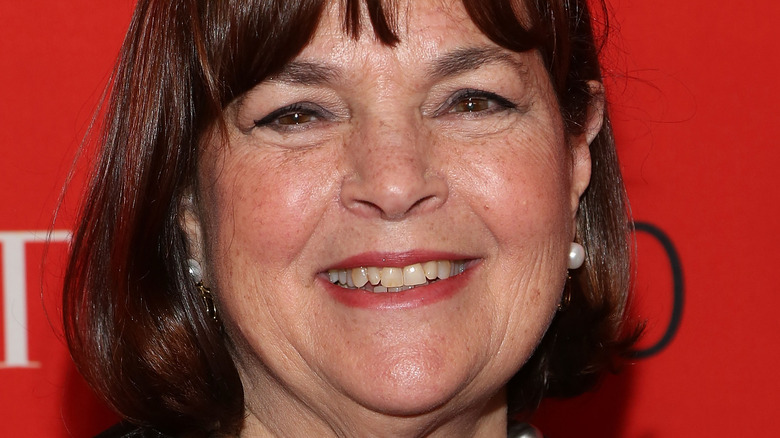 Taylor Hill/Getty Images
When history tells the story of Ina Garten, celebrated chef and author of over a dozen cookbooks, and her husband, Jeffrey Garten, a respected economist and Dean Emeritus at the Yale School of Management (per Yale), there may be little doubt in anyone's mind that theirs was an incredible love story for the ages. And, that Jeffrey was a spy. 
You can just tell he must have been a covert operative whose career in international espionage remained unknown to anyone but those integral to his mission – unknown, perhaps, even to his world-famous wife. Okay, so we don't know for sure that the Barefoot Contessa's husband is an undercover agent working for the U.S. government, but consider the facts: according to the International Trade Administration, Jefferey served as a captain in the U.S. Army's Special Forces before civilian life led him to a career in the State Department. At this point in his impressive history, he married long-time love and culinary superhero, Ina Garten, officially beginning what Vogue depicted as an "ideal" marriage. 
The couple's subsequent purchase of Barefoot Contessa, then a specialty foods store in The Hamptons, New York (via People), was either a very smart business move for culinary powerhouse Ina or a very smart cover-up for the international man of mystery, Jeffrey. And when the latter's "company" sent him to Japan on "business," Ina's own skills of deception might have you questioning the chef's own so-called profession.
Home sweet Tokyo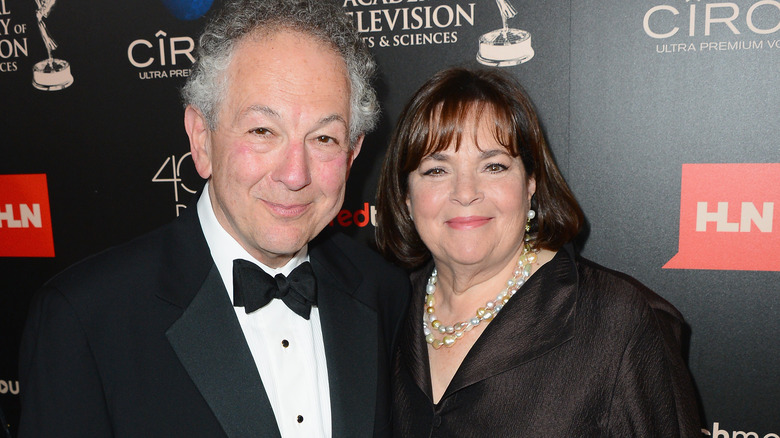 Mark Davis/Getty Images
"For a couple of years," Jeffrey Garten told People in 2020, "we commuted between Tokyo and The Hamptons." Apparently, his position at Lehmann Brothers in the 1980s (when he worked on the ominous-sounding "Blackstone" project, according to the ITA) required that Jeffrey spend the bulk of his time in Japan.
Never fear; domestic goddess (and potential Mr. and Mrs. Smith-style co-spy) Ina Garten is here. According to Food Network, Ina "arranged the Toyko space to look exactly like their apartment on lower Fifth Avenue [New York] — right down to the music in the CD rack." Ina meticulously replicated their Manhattan apartment, purchasing identical furniture and even hiring a Japanese craftsperson to create a copy of Jeffrey's own desk chair for his new digs. Call it sweet, call it tradecraft. But whatever you do, don't forget that before Ina was the cheerful host of one of Food Network's biggest cooking programs, she was a nuclear budget analyst in the Carter Administration (via People).
In further evidence that even their own marriage might be as fake as a 5th Avenue walk-up in Shibuya, Ina told People that the relationship between her and Jeffrey is "stress-free." "It's not like we have highs and lows, and we have to work things out," she gushed. And anyone who hears her claim that there is such thing as a "stress-free" marriage and doesn't take it with a healthy tablespoon of skepticism has probably had one too many of Ina's outrageous brownies.