This Is The Best Ina Garten Cookbook For Dessert Lovers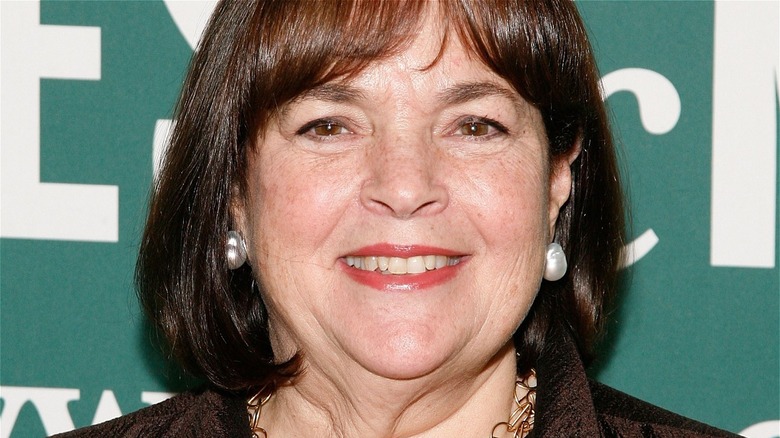 Brad Barket/Getty Images
Since her sleeper hit "The Barefoot Contessa Cookbook" in 1999, we've been eating up everything Ina Garten has whipped up. From over a decade of programming on her Food Network show and a dozen cookbooks — with a new one on the way later this fall — Garten's been a fan favorite for her prolific culinary contributions over the years.
A champion of home cooking, much of Garten's work has been focused on demystifying the intricacies of elegant French cooking and other highbrow cuisines, making fine dining easy and accessible to the folks at home. With titles like "Barefoot Contessa Back to Basics" and "Barefoot Contessa How Easy Is That?" it's clear that Garten knows how to please a crowd. And what's more crowd-pleasing than a delicious, show-stopping dessert?
So, with the wealth of cooking instructions the Contessa has gifted us over the years, where should we start if we're looking for some mouth-watering sweets? Garten's done plenty of dessert recipes over the years, but some of her best can be found in her 2006 cookbook "Barefoot Contessa At Home."
Why Barefoot Contessa at Home is perfect for dessert lovers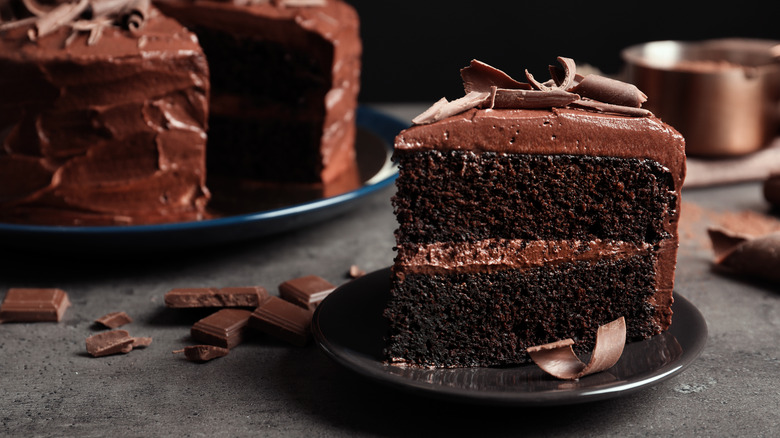 New Africa/Shutterstock
A book that's aimed at celebrating the comfort of a cozy meal at home with loved ones, "Barefoot Contessa at Home" is filled with tons of recipes for every type of meal. The book's subtitle, "Everyday meals you'll make over and over again," may be especially true of the desserts included.
Not only does this cookbook contain a selection of delicious cake recipes, including chocolate cupcakes with peanut butter icing and a black and white angel food cake, but it's also got the recipe for Ina Garten's famous Beatty's chocolate cake. According to Food & Wine, Garten said this was her favorite cake she's made, and it's one of her most famous and popular recipes, per the Kitchn.
Apart from this decadent upgrade on simple chocolate cake, "Barefoot Contessa at Home" also has recipes for ice creams, cookies, bars, and even an easy cheese danish (The Barefoot Contessa website lists it under breakfast foods, but to be fair, we'd also probably have a slice of that chocolate cake for breakfast, too).
In fact, looking through the book's other sections, you can find plenty of sweet treats sprinkled throughout, like the blueberry crumb cake in the breakfast section, or the orange-honey glazed carrots that add a touch of sweetness to the selection of sides (via Barefoot Contessa). But with a dessert list that's nearly as long as the list of main courses, it's clear that "Barefoot Contessa at Home" is an ideal recipe book for a dessert-loving home cook.