The Car Accident That Changed Michael Caines' Life Forever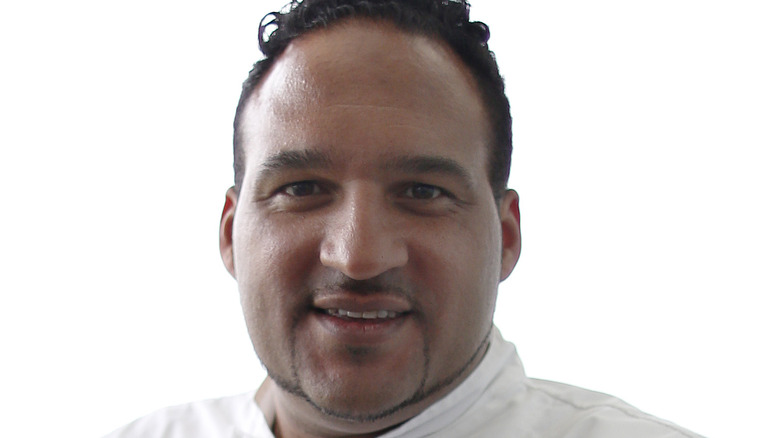 Alan Crowhurst/Getty Images
In 1994, Chef Michael Caines was in a car accident that almost caused his death, according to the Irish Times. Luckily though, Caines survived, stating in an interview with the outlet that, "I fell asleep at the wheel. I woke up on impact and I realized instantly what had happened." Though he was fortunate to live through the terrible crash, he unfortunately lost his right arm at the scene. "It was a nightmare," Caines recalled. Despite this tragedy, his culinary career continued to blossom. Today, he is the recipient of two Michelin Stars, as well as the Member of the Order of the British Empire award, per Cuisine Noir. 
Though the wreck didn't take his life, it did change him in a permanent way. The Exeter, U.K. native has spoken openly about the difficulties he has faced in the aftermath of the accident, and how he ultimately didn't let himself become discouraged by the unexpected circumstances he found himself in.
Michael Caines became more determined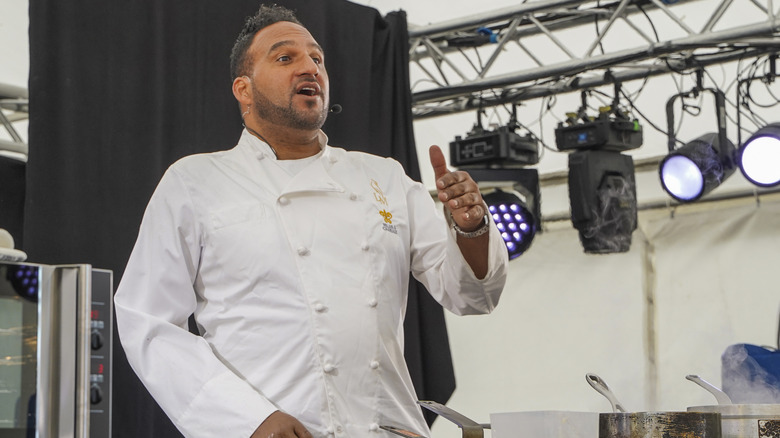 Hugh R Hastings/Getty Images
Michael Caines' car accident caused the loss of his right arm, according to CNN. The car Caines was driving flipped after he fell asleep at the wheel, and he quickly noticed he was losing a lot of blood. "I came close to losing my life that day," he told the outlet. Fortunately, a woman named Geraldine and a former military doctor were close by and able to offer help.
Though Caines has gone on to lead a successful career with the help of a prosthetic arm, he initially feared his cooking days would be over after his accident. "I was losing a lot of blood but I just wanted to let go and die. My life was ruined. How could I continue cooking?" he told the Daily Mail. "I couldn't accept what had happened," Caines said. Just two weeks later, he was back at Gidleigh Park, where he was a head chef. "It's worth pointing out that everything I've achieved was since my accident. I feel blessed and it all adds to the sense of achievement. It changed my life and changed it for the better," Caines shared with CNN. He added, "I'm a better person ... and it gave me an extra element of determination to want to go for it." 
Considering that Caines is now a chef at Lympstone Manor located in Exmouth, United Kingdom, it's safe to say that his determination is still guiding him through successful ventures.