The Major Change McDonald's Just Made To Deal With Inflation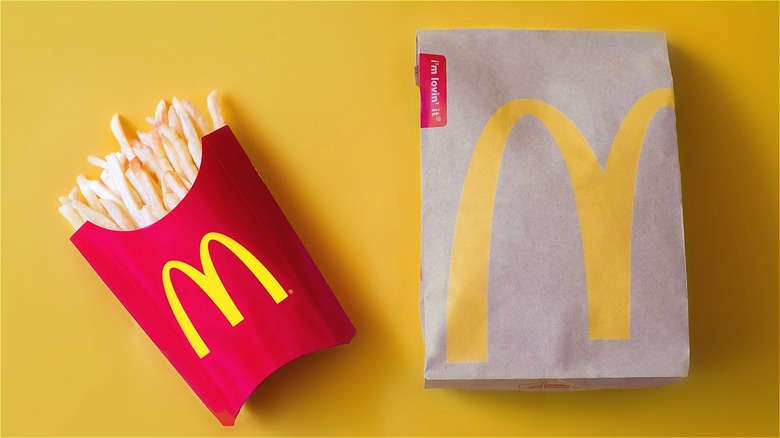 Nixx Photography/Shutterstock
The relative cheapness in restaurant meals versus grocery prices may be the unexpected reason people are eating out more, but it hasn't extended to all restaurants. According to the Wall Street Journal, we're currently experiencing the biggest inflation gap between grocery prices and prices for takeout since the 1970s. Grocery inflation is running 13.1%, whereas restaurant prices are only 7.6% above what they were a year ago.
However, some national chains are feeling the squeeze of food inflation especially hard, and fast food giant McDonald's is among them. The chain predicts 12 to 14% increases in the prices it pays for food and packaging in the U.S. through the end of 2022. The company is predicting an even sharper increase in those prices in Europe where the war in Ukraine has a greater effect on the supply chain (via CNBC). It's not enormously surprising that McDonald's is seeing such price hikes in its key ingredients when one considers that 90% (or more) of the restaurant's menu is made up of the hardest-hit products. 
Ground beef prices are up 12% in July 2022 over what they were a year ago, according to the Bureau of Labor Statistics. Boneless chicken breasts were up a freakish 31.7%. Not to be outdone, the average price of eggs went up a ludicrous 78.8% between July 2021 and July 2022. Bearing this in mind, McDonald's just made a major change to help deal with inflation.
Mickey D's switches focus to combat inflation's imposition on earnings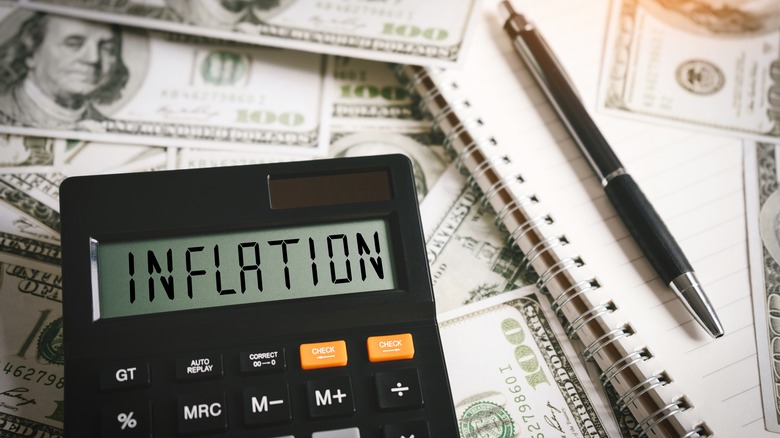 Deemerwha studio/Shutterstock
While it experienced positive second-quarter earnings, McDonald's still fell short of its own expectations, and the chain is cleaning house because of it. According to the New York Times, longtime board member Sheila Penrose will be stepping down to be replaced by not one, but three new members who are more in line with what the future of McDonald's may be like.
Penrose was instrumental in steering the business's sustainability, inclusivity and diversity, and equity goals over the last 15 years. However, with some of those goals achieved, or at least moved farther along, she's retiring to make way for three board members more attuned to the company's most pressing goals. The new additions to the board of directors — Tony Capuano, formerly of Marriott International, Jennifer Taubert, formerly of Johnson & Johnson, and Amy Weaver, formerly of Salesforce — stand firmly in line with the company's current growth plan "accelerating the arches," which is already underway (per the New York Times). 
The new plan is rumored to rely heavily on "digital strategy and marketing," for which Salesforce CFO and former Expedia.com leader Weaver is expected to be an asset. The company hopes the "accelerating the arches" plan will move sales up enough to make up for the significant food inflation price crunch the company is feeling (as per CNBC). Only time will tell.