Here's Who Ree Drummond's Favorite Celebrity Chef Is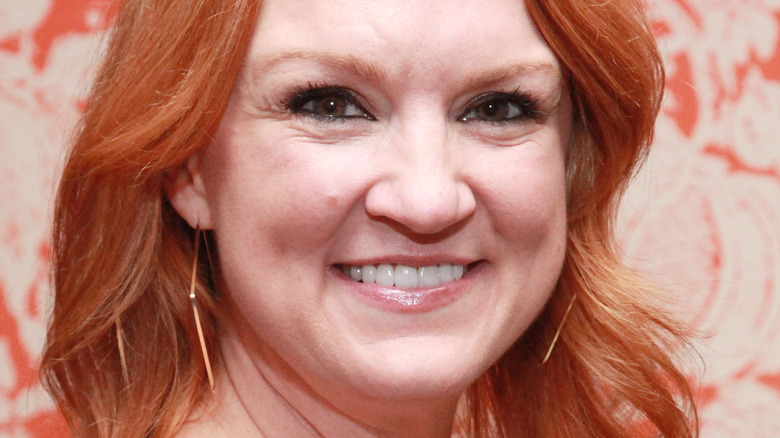 Astrid Stawiarz/Getty Images
In the cutthroat culinary world, it can be difficult even for the most talented chefs to rise to the top. Of all the chefs who have tried to make a name for themselves in the food world, only a handful have truly become household names. Therefore, it's unsurprising that there is a fair share of rivalries between famous foodies. From spats between British chefs Jamie Oliver and Gordon Ramsay to the time when Alton Brown and Adam Richman battled it out on Twitter, there have been some pretty epic celebrity chef feuds over the years.
That said, not all talented chefs are enemies. Many culinary masterminds are not only pals but also admirers of each other's work. While Michael Symon and Bobby Flay have been buddies for decades, as noted by People, Rachael Ray considers Jacques Pépin a close friend and inspiration. "I can't tell you how much I idolize him, but now that I know him, it makes me cry how beautiful he is," Ray shared with POPSUGAR. regarding the legendary chef. As for Ree Drummond? In an interview with Fox News, the Pioneer Women revealed exactly who her "longtime love" is in the culinary world.
Ree Drummond is a fan of Ina Garten and Jennifer Garner
When it comes to selecting her favorite celebrity chef, it's hard for Ree Drummond to pick just one talent (via Fox News). She has a history with several big names in the culinary world including Food Network alum Eddie Jackson, and Bobby Flay, who she competed against in a Thanksgiving dinner episode of "Throwdown With Bobby Flay." But when it comes down to it, the Oklahoma-native only has one "longtime love" (aside from Ladd, of course) and that person is Ina Garten.
"I've always been a big fan of Ina Garten," Drummond told Today. "She has the same effect on me that probably she has on a lot of people. She just puts me at ease. As an early home cook, I learned a lot from her, too." One of the most important pieces of advice from the Barefoot Contessa that Drummond internalized was that it's okay to use store-bought products, especially if they are good quality ingredients. 
Another celebrity that Drummond admires also happens to be a big fan of home cooking. "I love Jennifer Garner," the cookbook author shared with Today. Funnily enough, Jennifer Garner also happens to be a big Barefoot Contessa fan, too (via Today). In fact, this Ina Garten recipe once set Jennifer Garner's kitchen on fire. The next time Garten and Garner get together for a cooking date, they should invite Drummond along too!