Dolly Parton's Secret Coleslaw Ingredient Is A Game-Changer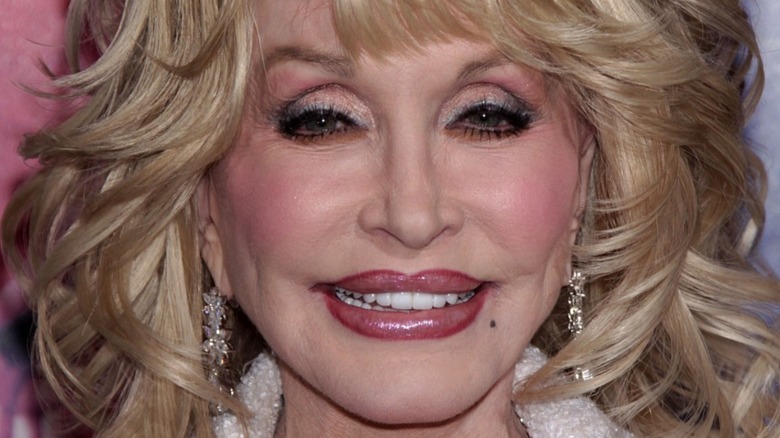 DFree/Shutterstock
Dolly Parton might be best known for her music career but the 11-time Grammy winner (per IMDb) has shown off her other talents through the years as well. According to her website, the country music singer has lent her expertise to books, films, television, and theatre. She has also gained the likes of thrillseekers as a co-owner of the theme park that incorporates her first name, Dollywood.
Among her literary works are contributions to multiple cookbooks. Her website says the first cookbook that she authored herself, "Dolly's Dixie Fixin's," was published in 2016. However, that wasn't the first time she opined on culinary endeavors in written form. Epicurious explains that she contributed to a cookbook entitled "Dollywood Presents Tennessee Mountain Home Cooking," which was published in 1989.
Her contribution to the book includes her own coleslaw recipe that might leave you both shocked and impressed. It includes expected ingredients for a traditional coleslaw recipe like mayonnaise and white vinegar (per Epicurious), but the ingredient you may not have expected actually fits right in.
Dolly's secret coleslaw ingredient might surprise you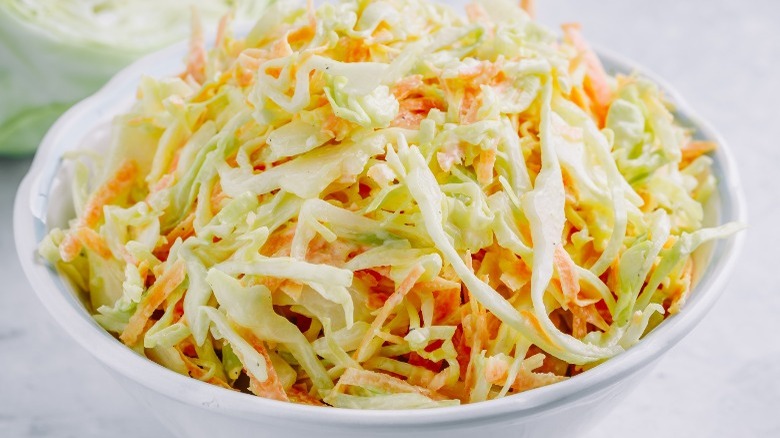 nblx/Shutterstock
Epicurious explains that Dolly Parton's twist on coleslaw uses an ingredient you might have thrown out many times in your life, the juice that's left in an otherwise-empty jar of pickles. As the outlet points out, pickle juice creates a contrast to the creamy ingredients of the coleslaw and introduces a brine flavor note. Parton isn't alone in her appreciation of the flavor of pickles in coleslaw, either.
Food Network features a pickle coleslaw recipe from celebrity chef Michael Symon and Southern Bite has a recipe for those who especially like dill pickles, too. In all of them, the key to adding the juice or the pickles is doing so in balance with the other ingredients so that the pickle flavor doesn't take over the entire dish. If you do try Dolly's recipe, try not to make these common coleslaw mistakes.
Trying out this new take on coleslaw isn't the only thing you can do with leftover pickle juice, though. Aside from adding it to cocktails, you can take your bread to the next level, too.