Here's How Much Gucci Mane And Keyshia Ka'Oir's Outrageous Wedding Cake Cost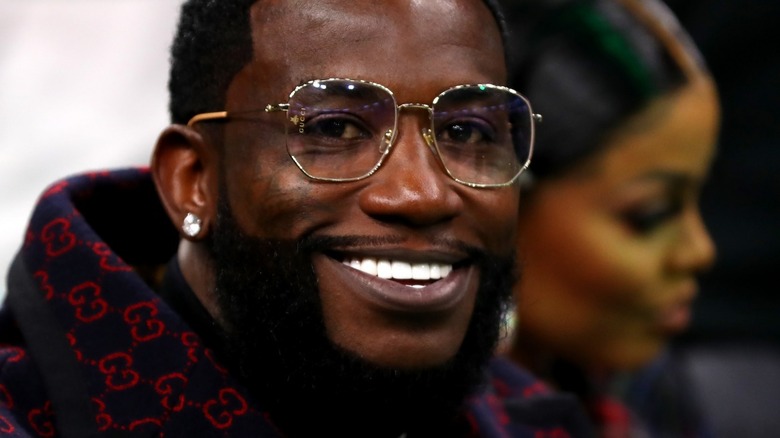 Streeter Lecka/Getty Images
With the success of shows like "The Real Housewives" franchise or "Celebrity Apprentice," it is no surprise that many people are obsessed with the spectacle of celebrity life (via HuffPost). Especially when it comes to a celebrity wedding, there is an expectation for things to be over-the-top and jaw-dropping. More specifically, celebrity wedding cakes can be some of the most expensive and are often a focal point of extravagance. 
According to Food Network, Michael Douglas and Catherine Zeta-Jones spent $7,000 on a 10-tiered cake while former President Bill Clinton's daughter, Chelsea Clinton's gluten-free wedding cake cost $11,000. In 1967, music legend Elvis Presley and his wife Priscilla Presley spent $22,000 on their wedding cake to celebrate their huge day. However, these figures pale compared to the cost of rapper Gucci Mane and his wife Keyshia Ka'Oir's matrimonial dessert.
The couple ensured their wedding cake would be the grand finale, considering it reportedly cost $75,000 (via Cafemom). Yes — what some pay for one year in college, according to CollegeCalc, this couple spent on their wedding cake. Per Deseret News, shows like Cake Boss and others have emphasized the value and culture of high-level artistry in baking, so it's worth diving in to see how one's cake could amass such a price tag. 
The celebrity couple's wedding cake had Swarovski crystals and custom-made sugar flowers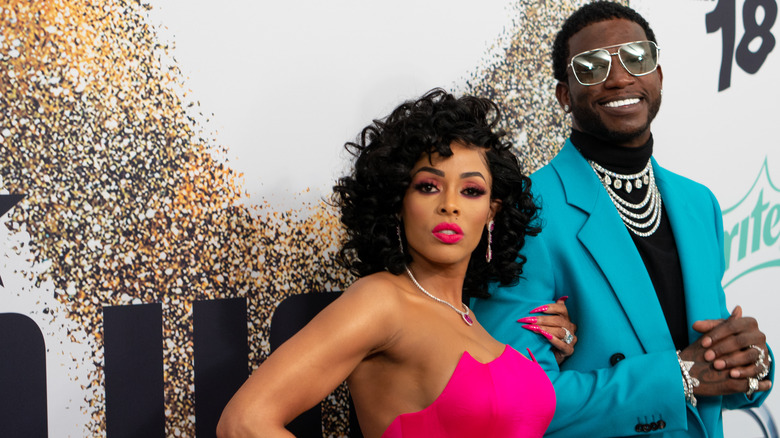 Eyekon Photography/Shutterstock
When Gucci Mane and his wife Keyshia Ka'Oir tied the knot in October 2017 with a fairytale-like wedding, this is how their luxurious cake truly stole the show. According to Billboard, Edda's Cake Designs crafted the cake after three months of planning and three days of baking and preparation. The 10-foot beauty featured a flight of five wedding cake flavors: amaretto, carrot, Jamaican rum cake, red velvet, and banana nut. It was adorned with 2,500 Swarovski crystals and 8,000 custom sugar flowers. The cake was so massive in height and width that it was delivered with a sword used to slice the dynamic dessert.  
According to New York Daily News, BET fronted the bill in exchange for the right to broadcast their special day. They filmed it as part of an eight-episode docuseries following the couple up to the day they said: "I do." Just to top off the celebratory high, the newlyweds were also paid $400,000 and $250,000, respectively.