The Tragic Death Of Former White House Pastry Chef Roland Mesnier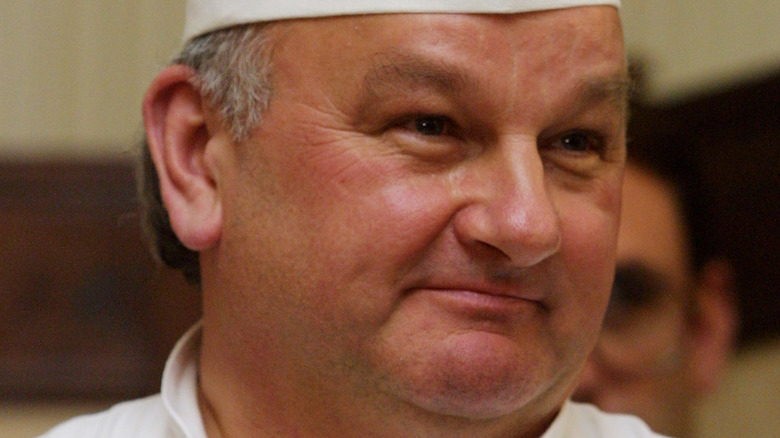 Alex Wong/Getty Images
Chef Roland Mesnier, who served the White House as a pastry chef for 26 years, passed away on Friday, August 26 (via White House History). A chef since he was 14, he accomplished many things throughout his life. His love for his craft began unexpectedly when he started working at a pastry shop as his brother's apprentice, according to the chef's website. From there, his resume continued to stack up; he worked at London's Savory Hotel as a pastry sous chef and as an Executive Pastry Chef at both the Princess Bermuda resort and Paris's Four Seasons Hotel George V. He then grew to take on the role of Princess's Corporate Pastry Chef before making his way to the USA, where he worked at The Homestead resort in Virginia.
During his time at Princess Bermuda, Mesnier met his wife Martha Whiteford, Per White House History. Whiteford, who passed away in January of this year, was a school teacher from West Virginia. The pair had one son named George. In 1979, 10 years after the couple got married, they moved into the White House for Mesnier's most impressive role.
Roland Mesnier served 5 presidents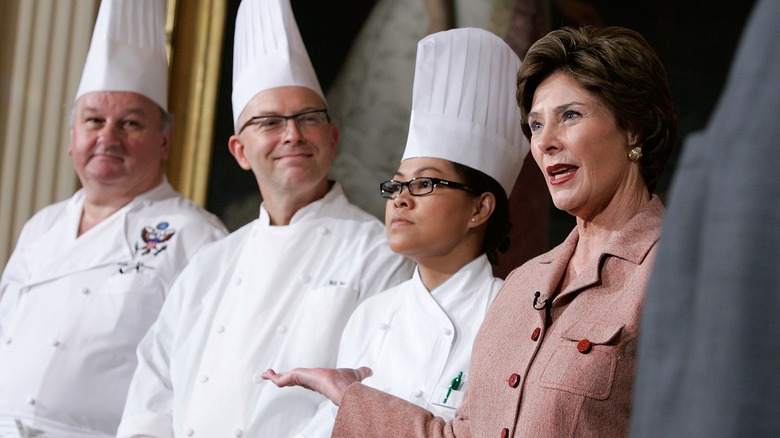 Alex Wong/Getty Images
In 1979, Roland Mesnier was hired to work at the White House by First Lady Rosalynn Carter, according to White House History. He remained as the head pastry chef for five presidents, including Jimmy Carter, Ronald Reagan, George H.W. Bush, Bill Clinton, and George W. Bush. He also served pastries to heads of state. The chef was known in particular for the array of gingerbread houses he set up each Christmas in the State Dining Room.
On Friday, August 26, Roland Mesnier passed away unexpectedly at the age of 78 (via Washington Post). His son George Mesnier revealed that the chef's cause of death was complications from cancer. Though he retired from his duties at the White House in 2004, his website confirmed he was still active, writing cookbooks and sharing stories of his time in Washington D.C. After hearing of the news, former administration members, such as Hilary Clinton, tweeted their condolences. The world-famous chef is going to be missed.