Applebee's Is Officially Bringing Back Its All-You-Can-Eat Wing Deal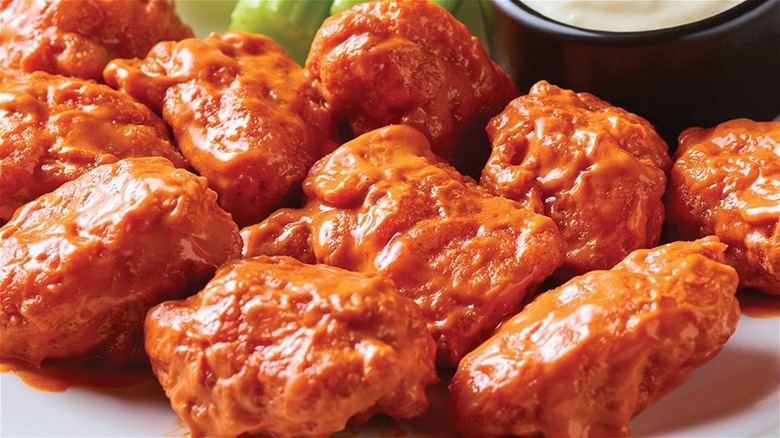 Facebook
Whether bone-in or boneless, chicken wings are a staple finger food of football tailgating and TV watch parties. They can be easily ordered in bulk for large groups and you can mix up the flavors and the spice levels as needed to satisfy an array of palates.
Perhaps no other singular event embodies the sport's connection to chicken wings other than the Super Bowl. In 2022, Americans were expected to eat 1.42 billion wings while watching the NFL crown its champion, according to the National Chicken Council's Wing Report. While the Super Bowl won't happen again until next February, there will be a lot of football played between now and then.
College football season technically started this past weekend with a few matchups, though it's officially returning with a full slate of games during Labor Day weekend (via USA Today). The pro football season "kicks off" the week after (per NFL), meaning football is back and the hungry masses will be clamoring for some wings to pair with their beer and football. Applebee's is well aware of this development and the casual dining chain has decided to bring back its all-you-can-eat wing deal to coincide with the launch of gridiron action, according to their website.
Applebee's is definitely not 'winging it' with the boneless deal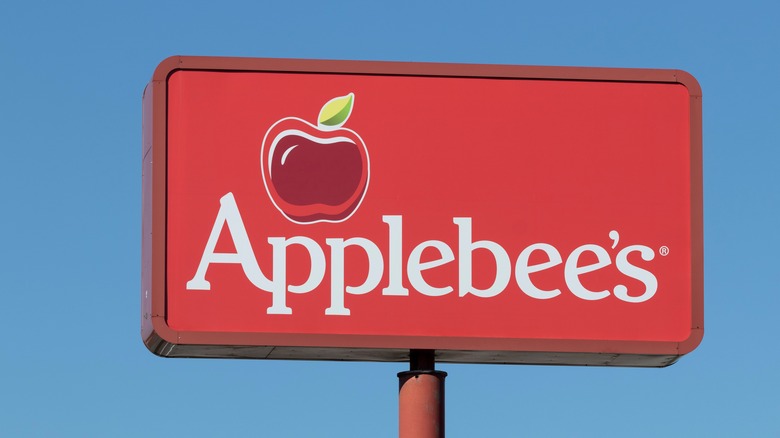 Jonathan Weiss/Shutterstock
Applebee's announced the return this week of their all-you-can-eat boneless wings deal for the reasonable cost of $12.99. Perhaps the fact that chicken wing prices have dipped back down to pre-pandemic prices has allowed them to charge such an affordable rate for bottomless wings (per Today).
The grill and bar restaurant chain acknowledged in the press release that the deal is indeed timed to begin at the start of football season, which also happens to be the prime wing-eating season. "There's no better way to kick off football season than with Applebee's All You Can Eat Boneless Wings," said Applebee's Chief Marketing Officer, Joel Yashinsky.
The limited-time offer includes the option to choose from among six different boneless wing flavors, such as their classic buffalo, honey BBQ, sweet Asian chile, garlic parmesan, extra hot buffalo, or honey pepper. You probably won't need any more food, but the endless wings are also served with fries and Applebee's signature coleslaw as sides.
Of course, if you're a fan of ripping meat from the bone, like a throwback caveman, this one may not be for you, but if you prefer devouring wings the easy, less messy way this deal might sound enticing. The only question is whether to dip them in bleu cheese or ranch. But that's a subject for a whole other debate.