What Happened To Parker's Real Maple After Shark Tank?
For any business, an appearance on the television show "Shark Tank" means a ton of exposure — even if the business owners walk away without an investment from the panel of celebrity "Shark" investors. In that way, a failure to secure financing during the taping of the show can actually translate to a success later on.
Perhaps the most well known business whose owners walked away empty-handed after pitching on an episode of "Shark Tank" is the home security company Ring. Founder Jamie Siminoff appeared in an episode of "Shark Tank" in 2013 but didn't convince any of the investors to buy into his company that day, according to Geekwire. In 2018, Amazon acquired Ring for over $1 billion — and panel regular Kevin O'Leary called the fumbled opportunity "probably the biggest miss" ever by the Sharks.
Not all "Shark Tank" appearances have resulted in billion-dollar buyouts, though. Though Parker's Real Maple, selling maple syrup and maple-flavored products, doesn't appear on a list of the best foods we've seen on "Shark Tank," it does have a success story on par with Ring's history.
A bittersweet moment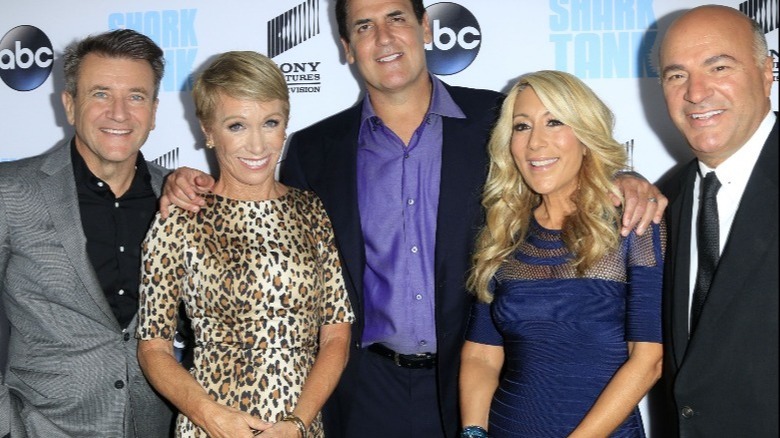 Kathy Hutchins/Shutterstock
Like Ring, Parker's Real Maple was not pursued by any billionaire investors after its founder made a sales pitch on "Shark Tank." According to Shark Tank Success, the company's founder, Joshua Parker, represented his company during Season 8, Episode 6 of the show on October 21, 2016. At the time, the business was three years old and had already accrued over $360,000 in sales of its maple syrup and maple-flavored products, per Shark Tank Recap. Despite how impressed the Sharks were with then-18-year-old Parker, the business' profit margins were too small for them to bite.
Parker didn't give up. After the show, in an interview with Heavy, Parker said he was going to focus on making his company's production and shipping more efficient. In 2019, on the company's website, Parker explained that the brand had to refuse a large order because of an inability to meet its demand around the same time that he appeared on "Shark Tank." These learning lessons re-motivated him to push sales for his products, like the type of maple syrup you should be using for french toast — and it seems like that reinvigoration was just what Parker's Real Maple needed.
Sweet sales for Parker's Real Maple
As Parker shared on the company website in 2019, his appearance on "Shark Tank" resulted in an immediate spike in sales, which helped push the company forward to a $10 million valuation by 2020 (via Shark Tank Recap). In June of that year, The Forest Farmers acquired Parker's Real Maple.
Parker's Real Maple continues to be a major player in the syrup business that Brand Essence Research estimated will be worth over $1 billion by 2025. However, Parker's Real Maple has more than just a variety of syrups. It also offers products like butter and cotton candy, available at national grocers like Whole Foods, Walmart, and H-E-B. Shark Tank Success explains that the company's proprietary method of production, using wood pellet evaporators, is what enables Parker's Real Maple to differentiate its products from other brands, including the maple syrup Ina Garten swears by.
While that didn't get Parker's Real Maple an investment on "Shark Tank," the company's inclusion on the show is nonetheless a part of its sweet success story — and a reminder to the Sharks that they don't always know a boon when they see one.