The Real Reason LongHorn Steakhouse Changed Its Shirley Temple Recipe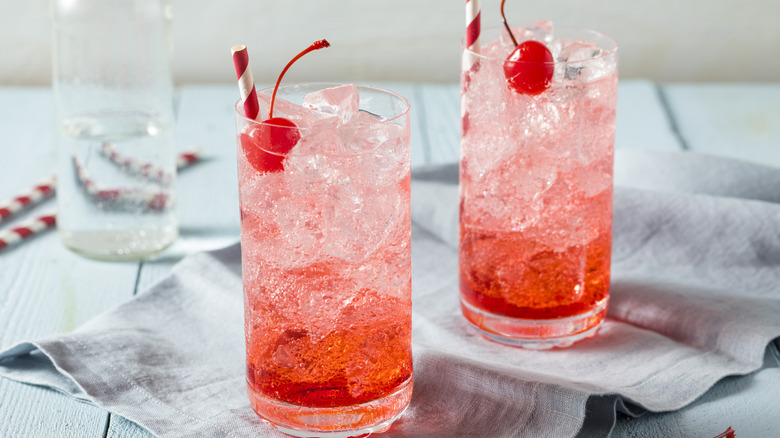 Brent Hofacker/Shutterstock
Vibrantly pink and brimming with fizzy bubbles, the Shirley Temple mocktail has been a popular non-alcoholic drink since the 1930s for both adults and children to enjoy. The syrupy sweet beverage is known for having an incredibly simple recipe, the only ingredients being ginger ale or lemon-lime soda, grenadine, and the proverbial cherry on top. That being said, this makes it quite obvious when one aspect of its divine three-part formula turns out wrong or is straight up missing. That's what happened at a LongHorn Steakhouse in 2019, when Leo Kelly, 6-year-old food critic and connoisseur of Shirley Temples, reviewed the restaurant's take on his favorite drink.
In his viral review, "The Shirley Temple King" addresses the camera in an adorably professional way, announcing he's going to try LongHorn Steakhouse's version. "First of all, this is the biggest Shirley Temple I've ever seen in my life. So that's great news! The bad news is, there's no cherries," he says with a ping of disappointment before taking a sip. After musing on the flavor for a few seconds, the king passed his judgment, rating the drink a five and docking another five for the missing cherries alone. (Those can be the most important part of a Shirley Temple, especially for a kid.)
To the internet's delight, LongHorn Steakhouse noticed he'd made some good points and went the extra mile in the name of the crown.
Adding the cherry on top — or five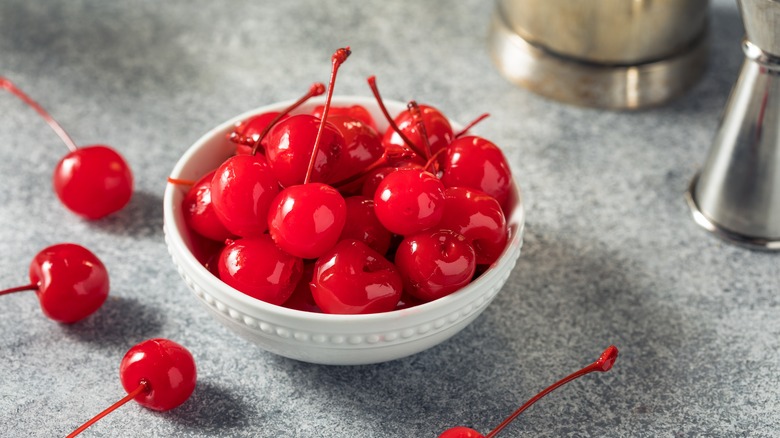 Brent Hofacker/Shutterstock
"Introducing our new Shirley Temple recipe, fit for 'The King,'" the Texas-style steakhouse announced over social media, along with a photo of its new and improved drink. Not only did it accommodate little Leo's need for a sticky sweet maraschino cherry, the new recipe doubles down on the cherries as a treat. Now, LongHorn Steakhouse fills its Shirley Temple glasses with three cherries submerged at the bottom and two floating on top — five cherries to make up for the missing five points on the mocktail's initial review. Fans of the beloved beverage are saying, "That's more like it!"
In the January 2020 Instagram post showcasing the new Shirley Temple makeover, LongHorn Steakhouse lovers commented about how cool it was that the restaurant chain had responded. "It's ALL about the cherries! I also love this ratio because you want to eat the cherries in the beginning and have a treat left at the end! Great job," praised one user. Agreeing with her comment, the steakhouse responded with, "Our thoughts exactly." 
Props to the folks at LongHorn Steakhouse for listening to their customers. "The King" must be pleased.