The Condiment Audrey Hepburn Loved Topping Her Pasta With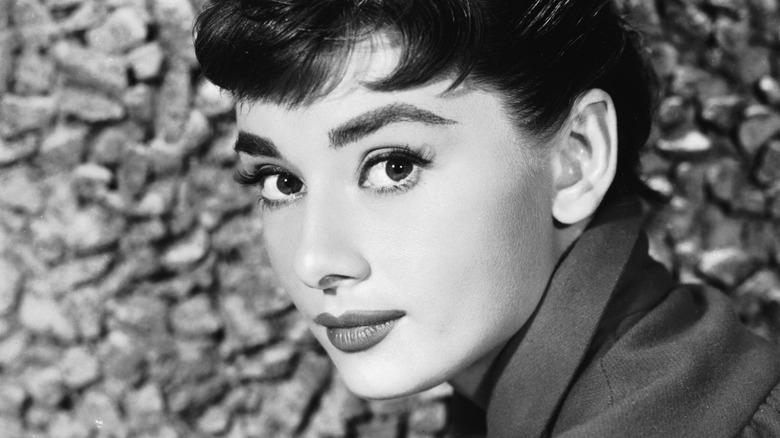 Hulton Archive/Getty
We may receive a commission on purchases made from links.
Audrey Hepburn is widely considered to be one of the greatest film stars in history. Throughout the mid-20th century, Hepburn played lead roles in definitive movies such as "Roman Holiday," "Breakfast at Tiffany's," "Funny Face," "My Fair Lady," and "Sabrina," to name a few. She is also among a handful of performers to earn the EGOT title — winning an Emmy, a Grammy, an Oscar, and a Tony in her lifetime — further solidifying her broad range of talents, per Biography. Hepburn was a true Hollywood golden girl and has remained a pop culture icon and a major influence on today's generation of entertainers and fashionistas.
To many, Hepburn was known to be as graceful, charming, and funny in real life as she was on-screen. Her legend lives on through her friends, family, and fans, who have continued to tell stories of the woman they knew. 
One of Hepburn's quirkiest traits was that she was an enthusiastic domestic goddess who frequently whipped up warm meals for her loved ones and crew. There's a particular dish she enjoyed preparing, however, that may cause some brows to rise.
Audrey Hepburn loved dousing pasta in ketchup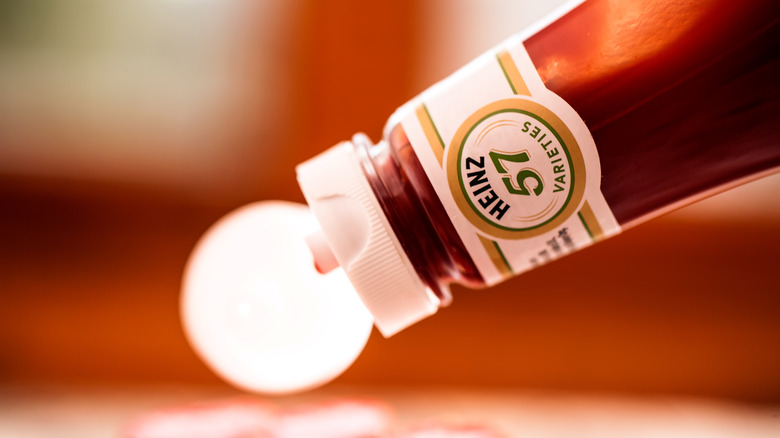 SSokolov/Shutterstock
As if fans needed more reasons to love Audrey Hepburn, her love of food hits home for many admirers. In 2015, Audrey Hepburn's son, Luca Dotti, authored the cookbook "Audrey at Home: Memories of My Mother's Kitchen," in which he recalls his mother's humble moments as an everyday woman. Each recipe is accompanied by a story about Hepburn, specifically about her excellent culinary skills and kindhearted, hospitable nature. 
Dotti told Bon Appétit that her all-time favorite foods were baked stuffed potatoes and spaghetti al pomodoro, a traditional, simple Italian dish made with Roma tomatoes, whole basil leaves, carrots, celery, onion, garlic, and Parmesan cheese. "[Her cooking style] went with her fashion. During her working years, she had all of these Valentino and Givenchy clothes on set, but after that, she was so happy to be in jeans and a t-shirt," he shared.
Hepburn simply couldn't get enough pasta. In fact, she often topped penne with a rudimentary, tomato-based condiment that's usually paired with burgers and fries: ketchup. In an interview with The Associated Press, Dotti defended the medley and revealed, "It sounds terrible, but actually it's pretty good! We ate it when it was just the two of us, in front of the TV." Hepburn happily indulged in the carb-loaded, sweet-and-savory, Heinz-drenched dish and made sure her son experienced a taste of childhood in the best ways possible. Audrey Hepburn: an absolute darling and a forever legend.