Perfect Brisket Rub Recipe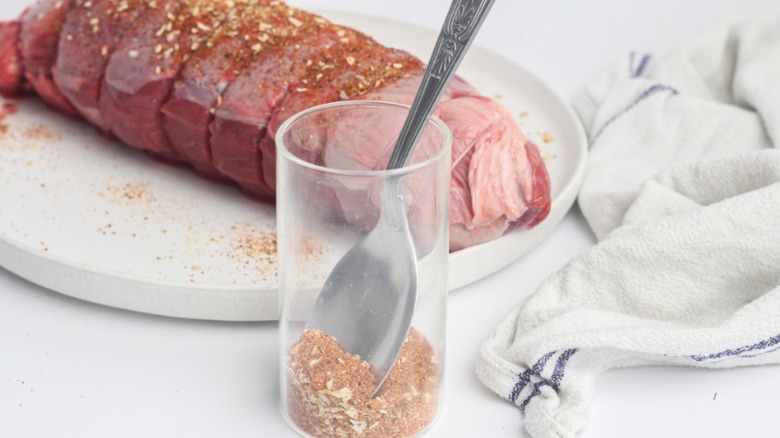 Susan Olayinka/Mashed
To accentuate the flavor of any meat dish, it's key to utilize a seasoning marinade or dry rub. Afterall, the meat is only as tasty as it is seasoned. Recipe developer Susan Olayinka brings us this recipe for the perfect brisket rub. She notes "I love this recipe because it is simple and the flavor is amazing. The smoked paprika really gives the brisket a smokiness that is perfect."
While this spice rub is ideal on brisket, Olayinka suggests "this spice blend would be great on pork, chicken, or fish. It would also be amazing on roasted vegetables." We love the idea of a multi-purpose seasoning blend — it's great to have a variety of uses in mind when you mix up the blend.
Once your brisket is all cooked up, be sure to serve it as a well-rounded meal. Olayinka says "I recommend pairing brisket with roasted vegetables or mashed potatoes. This dish would also be great with a side of green beans or corn."
Gather your ingredients for the perfect brisket rub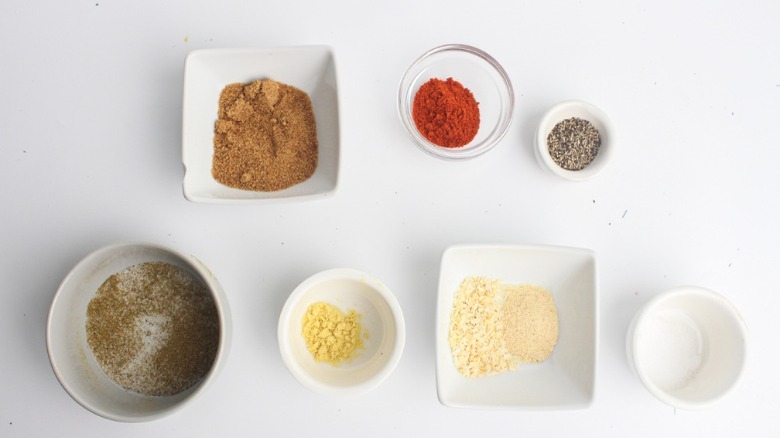 Susan Olayinka/Mashed
To make this brisket rub recipe, you can start by gathering your ingredients. You'll need brown sugar, smoked paprika, onion powder, garlic powder, mustard powder, celery salt, table salt, and black pepper. Olayinka advises "make sure to use fresh spices and not old, stale spices. This will make a big difference in the flavor of the brisket."
Add the ingredients to a small bowl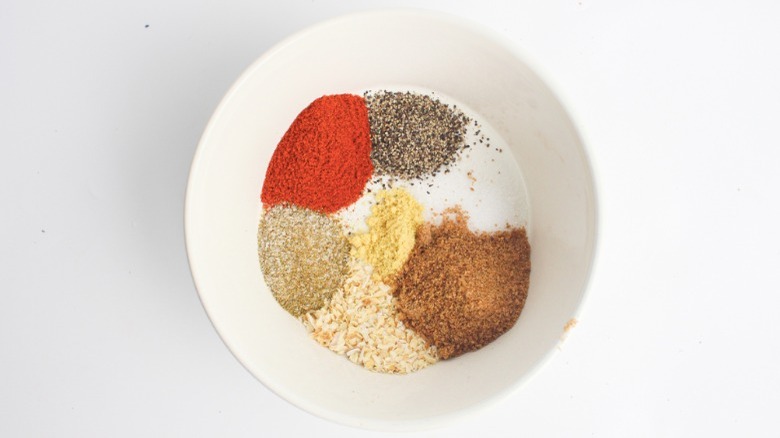 Susan Olayinka/Mashed
This recipe is incredibly simple. Start by adding all the premeasured spices to a small bowl. Olayinka loves the special ingredient she added to this rub: celery salt. She says "celery salt is a special ingredient that really makes this recipe stand out. It is not something that you would typically find in a brisket rub, but it really adds a lot of flavor."
Stir the ingredients together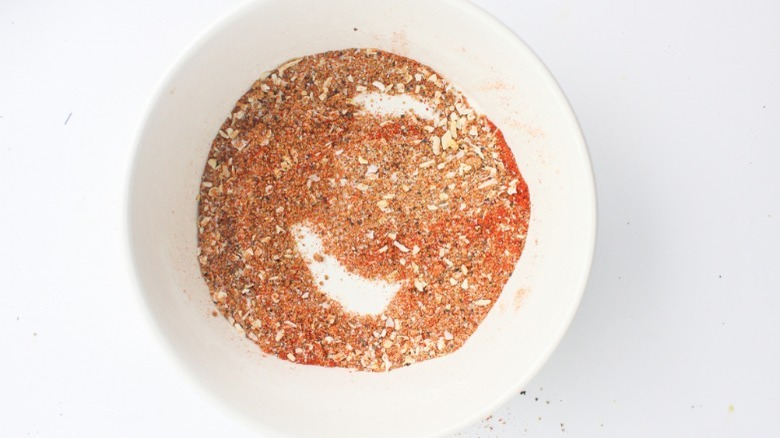 Susan Olayinka/Mashed
Simply stir the spices together, making sure they're well-incorporated. If you want to change this recipe up a bit, Olayinka suggests "some possible variations of this recipe include using different types of sugar, such as white sugar or brown sugar. You could also use different types of salt, such as kosher salt or sea salt. You could also add in other spices, such as cumin or chili powder."
Rub the blend onto a brisket or store for a later use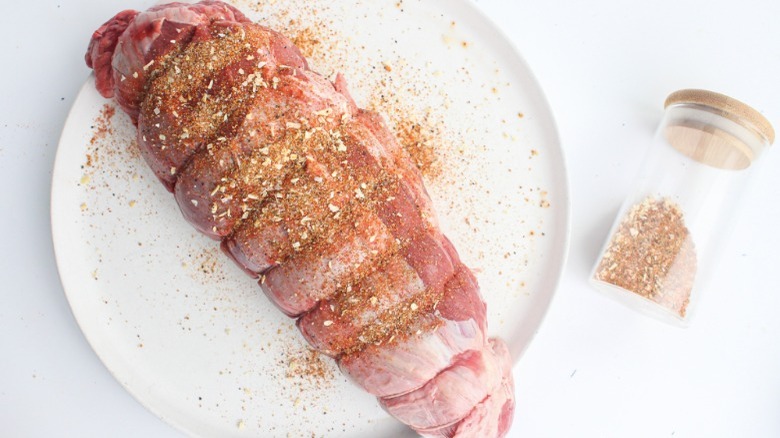 Susan Olayinka/Mashed
Now that the spice mixture is ready-to-go, you can rub it onto a brisket, making sure to coat the surface well. If you're not serving a brisket immediately, Olayinka tells us the rub mixture "can be stored in an airtight container for up to 6 months."
Perfect Brisket Rub Recipe
Give your next brisket an especially delicious flavor by mixing up this perfect brisket rub recipe. It only takes minutes to make and can be stored for months.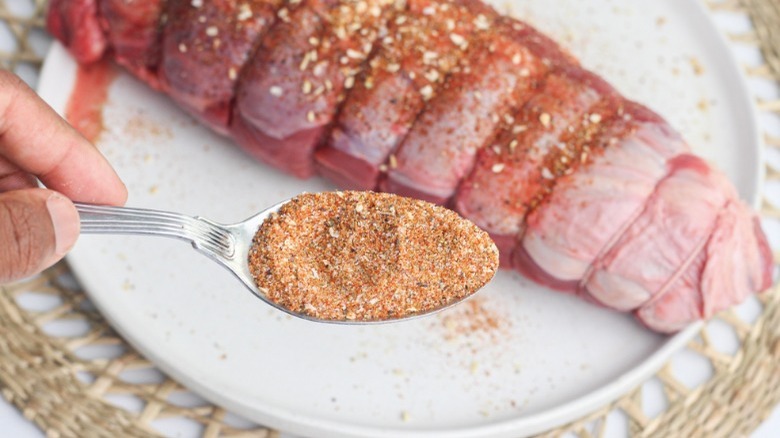 Ingredients
1 tablespoon brown sugar
1 tablespoon smoked paprika
1 teaspoon onion powder
1 teaspoon garlic powder
¼ teaspoon mustard powder
1 teaspoon celery salt
1 teaspoon table salt
¼ teaspoon black pepper
Directions
Combine all the ingredients in a small bowl and stir to combine.
Store in an airtight container for up to 6 months.
Rub the spice blend all over the brisket, using as much or as little as you like.