Julia Duda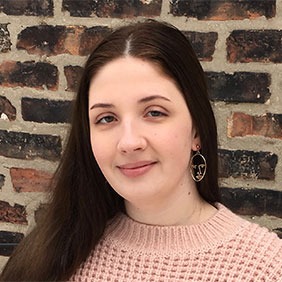 School
University Of Illinois At Urbana-Champaign
Expertise
Reality TV, Royals, Music
Julia has been a pop-culture writer for more than two years.

She's done years of ghostwriting and has also been published on POPSUGAR.com.

Since joining Static Media, she's written about Royals, music, sports, reality TV, movies, celebrity relationships, and just about everything in between.
Experience
Julia is a self-proclaimed pop culture junkie and has used this knowledge, along with the knowledge of her formal degree, to explore and embrace the world of professional writing. Julia has written endless words for various platforms, and she's been doing pop-culture-related writing for more than two years now — many of her pieces have been published on POPSUGAR. She joined Static Media in 2021 and has been putting her extensive knowledge of reality TV, royals, music and movies to good use ever since.
Education
Julia has a bachelor's degree in English from the University of Illinois at Urbana-Champaign, which has been essential to her role as a professional freelance writer.