Why Mel Giedroyc Didn't Think GBBO Would Take Off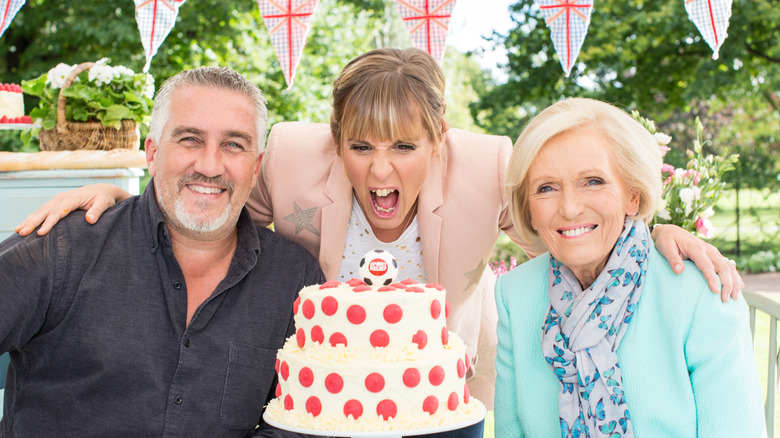 Comic Relief/Getty Images
Longtime fans of "The Great British Bake Off," currently in its 13th year, fondly recall the first several seasons with the original, beloved team: judges Paul Hollywood and Mary Berry and hosts Mel Giedroyc and Sue Perkins. Together, they created the signature "GBBO" tone that can still be seen on the baking show today, with a blend of cheeky humor, handshakes, and hugs that balance out the tension-filled scrutiny of cakes, breads, and pastries.
Since then, "Bake Off" has become a worldwide sensation, with a viewership that peaked at 9.2 million viewers in 2020, per Variety. Many contestants have seen baking careers launch as a result of the show, publishing cookbooks and one, Nadiya Hussein, getting her own TV series. 
Given this success, it's incredible to learn that when the show debuted, Giedroyc was convinced that no one would watch it — and even worse, that it would finish her and Perkins' professional careers as comedians. Why? In an interview with The Guardian, Giedroyc recalled telling Perkins at the time, "That was the flattest, tweest, most boring thing we've ever done. Who wants to look at cakes?"
The big way Mel Giedroyc and Sue Perkins made GBBO a hit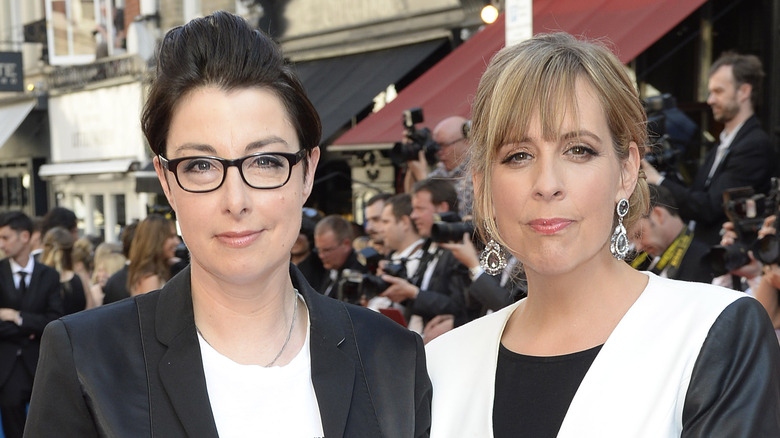 David M. Benett/Getty Images
Mel Giedroyc told The Guardian that after meeting at college, she and Sue Perkins began doing standup together, performing in clubs and later hosting a daytime TV show called "Light Lunch." Giedroyc jokes that their viewers consisted of "students, breastfeeding mums, and prisoners," and the pair filled the talk show with their signature, innuendo-filled banter (via YouTube). When they were first approached about hosting "GBBO," they weren't optimistic, but Giedroyc needed the work and relished the chance to partner with Perkins again. "GBBO" quickly took off, with fans embracing the kindness, support, and fun exuded by everyone in the tent — the opposite of most reality shows filled with staged anger and drama. 
What viewers may not know is that without Giedroyc and Perkins, "Bake Off" could've had been just another drama-filled, cruel reality show. According to The Guardian, the pair actually threatened to quit on the first day of filming after seeing how producers treated contestants. "They were pointing cameras in the bakers' faces and making them cry and saying, 'Tell us about your dead gran,'" Perkins said to the outlet. "So we had very stiff words about how we wanted to proceed." 
It turns out that "GBBO" owes much of its success to the compassion and humor of its original hosts, which might make fans miss them even more than they already did.