What Happened To Brazi Bites After Shark Tank?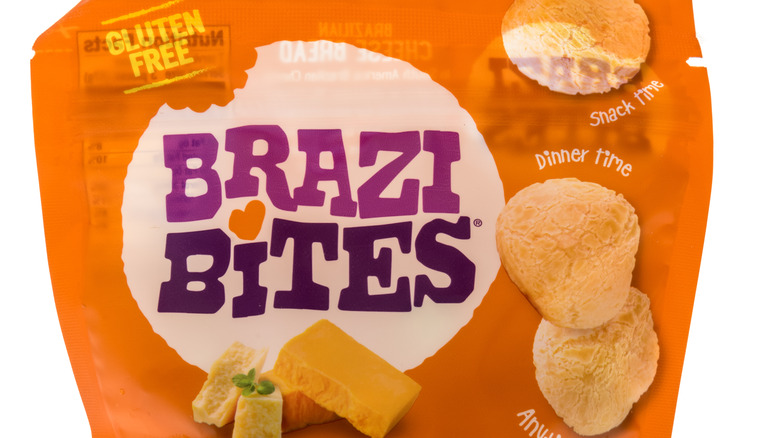 Keith Homan/Shutterstock
Some of the best foods have come from "Shark Tank," and Brazi Bites — a frozen dough treat — has made quite a name for itself since appearing on the show. According to Shark Tank Blog, Brazi Bites founders Cameron MacMullin and Junea Rocha entered the tank in search of $200,000 in exchange for a 10% stake in their brand. Brazi Bites are essentially frozen Brazilian cheese bread bites that are ready to bake straight out of the freezer. Plus, since the bites are made with tapioca flour, Brazi Bites are also gluten-free. While the sharks loved the taste, Lori Greiner took a special interest in the product because she had previously invested in Bantam Bagels (which unfortunately hasn't faired so well, according to NOSH).
Plenty of the sharks offered deals, but they hit a snag when they learned that the founders only owned 50% of the company. After that, Greiner ultimately convinced them to partner with her, and they accepted $200,000 from her for a 16.5% stake. Fast forward several years, and where is Brazi Bites now?
Brazi Bites' revenue increased dramatically after Shark Tank
Brazi Bites originally launched in 2010; back in 2014, right before appearing on the show, they did $600,000 in sales. Since appearing on "Shark Tank," the company has seen a major spike — to the tune of $30 million in revenue in 2021. According to Inc., Brazi Bites grew to 50 times its value in the six years between 2014 and 2021. Though the brand had been on track to do well even without Lori Greiner's investment, the "Shark Tank" appearance, plus money from a knowledgeable investor like Greiner, took it to new heights.
Junea Rocha told the magazine that the brand "exploded" after appearing on the show, earning $8.5 million in 2016. Similarly, she admitted to CNBC, "Within 3 days of airing we were completely sold out of product in grocery stores nationwide. It was unbelievable." She did note, however, that they could only keep up with demand so quickly. "If we'd been able to shift gears more quickly, we would have made even more [money], but in the food industry, that's tough to do. We moved as fast as we could," she told Inc.
The Brazi Bites founders sold a majority stake in their brand in 2018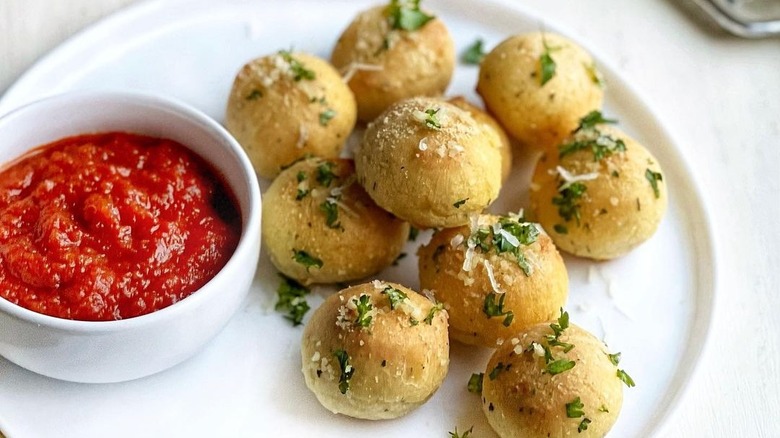 Though Cameron MacMullin and Junea Rocha grew the brand tremendously after Greiner's investment (Brazi Bites are now sold in Costco, among other stores), the growth happened at a rate that was more than the founders bargained for. Portland Business Journal reported in 2018 that the two sold a majority stake in Brazi Bites to California-based San Francisco Equity Partners.
"There are so many stores we are not in and so many people who don't know about us," Rocha said in an interview with Portland Business Journal. However, selling the majority stake also meant she was no longer CEO.
In her interview with Inc., Rocha revealed that she was relieved to not be CEO anymore. "I was the CEO and also overseeing all sales and marketing ... It was a constant juggle," she said. "I'm very connected to the consumer side, so it was more like, 'Wow, I get to focus only on this? That sounds pretty great.'" Today, Brazi Bites continues to do well and has a large brand presence. The company has 77,000 Facebook likes and 42,000 Instagram followers.