What Happened To Reely Hooked Fish Co. After Shark Tank?
When entrepreneurs are looking for the next place to turn, ABC's "Shark Tank" could be a viable solution. On the reality TV staple, business owners and individuals with great ideas conduct presentations in hopes of catching the eye of an interested investor. These investors, or "sharks," include self-made tycoons such as Daymond John, Mark Cuban, Barbara Corcoran, Lori Greiner, Robert Herjavec, and Kevin O'Leary as well as frequent guests.
Reely Hooked Fish Co. is one of many companies that dove into the tank. According to All Shark Tank Products, two firefighters from Florida — James Arcaro and Steve Markley — perfected a family recipe to create their smoked fish dip. The dip was created with kingfish and amberjack the men caught on their own fishing trip. Rather than implementing cruel fishing methods and utilizing fillers, the company used sustainable practices and ingredients found at farmers markets. Just a year after the business was launched, Arcaro and Markley appeared on "Shark Tank" in hopes of boosting their success.
Some proceeds went to a great cause
When Reely Hooked Fish Co. owners James Arcaro and Steve Markley entered the "Shark Tank," they asked for $75,000 for 25% of their nutritious fish dip business, per Shark Tank Blog. With this money, they were hoping to obtain fish in bulk to lower production costs as well as build an improved facility. The two reveal one can of spread costs $4.50 to make and sells for $12, and it's currently being sold in one retail store and three breweries. In a three-month time span, the company had $10,000 in total sales. Because the men are firefighters, 5% of Reely Hooked Fish Co.'s profits go to Wildland Firefighter Foundation, a charity centered around helping those who have suffered the loss of a family member in the line of duty (per All Shark Tank Products).
Unfortunately, the pitch didn't impress many sharks. Some common concerns included low sales and not enough retail locations. But in the end, Mark Cuban made the men a deal, granting exactly what they asked for as long as they could get their numbers up to $1,000 a week. Arcaro and Markley agreed and the deal closed.
The company went for a dive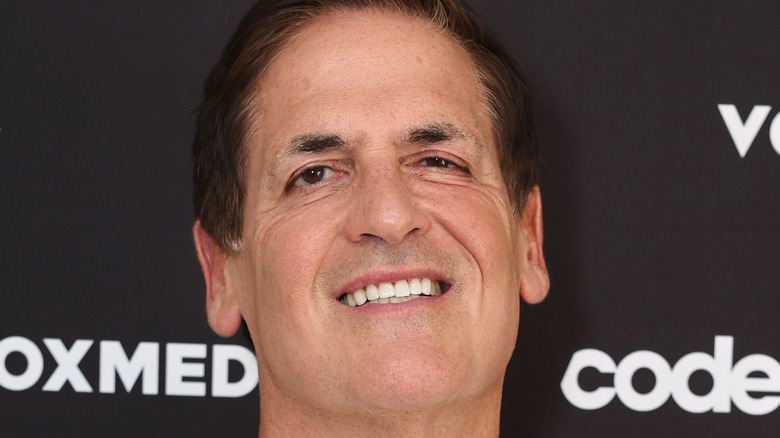 Randy Shropshire/Getty Images
After landing a deal on "Shark Tank," Reely Hooked Fish Co. scored placements in more stores, including Luekens Wine & Spirits, Badfins Food + Brew, Da Kine Poke, and Sweetest Knights Key West — all of which are in Florida (via 2 Paragraphs). A logo that read "A Mark Cuban Company" was added to its packaging, and the founders, James Arcaro and Steve Markley appeared on Discovery Channel's "A Fishing Story." According to Shark Tank Blog, the company underwent an issue with the shipping of fresh fish, leaving Arcaro and Markley collecting information until items could be sent out again.
Despite its small success, it seems as if Reely Hooked Fishing Co. has "dove" under — nothing has been posted to its Facebook page since 2019 and an official website doesn't exist. The last thing posted on its social media was a survey regarding the placement of a brick-and-mortar smokehouse, in which most customers voted for the east coast. Unfortunately, it doesn't seem like that smokehouse is coming after all.