What Happened To Reely Hooked Fish Co. After Shark Tank?
Reely Hooked Fish Co. was founded in August 2016 when two firefighters from Florida, James Arcaro and Steve Markley, perfected a family recipe for smoked fish dip. It contained a mixture of kingfish and amberjack the men caught on a fishing trip. Rather than implementing cruel fishing methods and using fillers, the company used sustainable practices and ingredients found at farmers' markets.
After catching the fish from the Fort Lauderdale coast, the pair would brine it, wood-smoke it, and package it with a Greek yogurt base. To honor their firefighting profession, 5% of Reely Hooked Fish Co.'s profits went to Wildland Firefighter Foundation, a charity centered on helping those who have suffered the loss of a family member in the line of duty.
Reely Hooked Fish Co. appeared on Season 9, Episode 11 of "Shark Tank" hoping to raise its sales, which sat at $10,000 after three months. Before the show, the company only had products in one small store and three craft breweries.
What happened during the episode?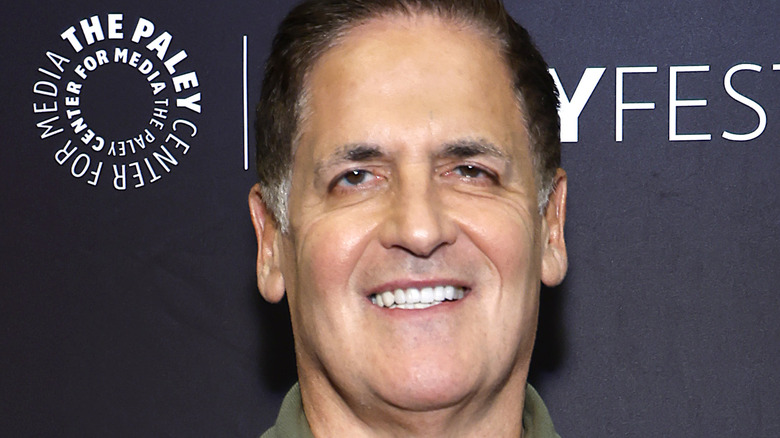 John Lamparski/Getty Images
When Reely Hooked Fish Co. owners James Arcaro and Steve Markley entered the Tank to face the episode's Sharks — Mark Cuban, Lori Greiner, Robert Herjavec, Daymond John, and Kevin O'Leary — they asked for $75,000 for 25% of their nutritious fish dip business. With this money, they hoped to obtain fish in bulk to lower production costs as well as build an improved packaging facility. The two revealed one can of spread cost $4.50 to make and sold for $12.
Unfortunately, the pitch didn't impress many Sharks. Daymond John believed too few stores were stocking the dip, while Robert Herjavec and Kevin O'Leary harbored concerns about the company's current revenue numbers. Lori Greiner thought the business would fare better if it was more firefighter-centric. Mark Cuban, on the other hand, was willing to accept the deal, but only if Markley and Arcaro promised they could raise their revenue to $1,000 per week. They did, and together with Cuban, they closed on the deal.
Reely Hooked Fish Co. after Shark Tank
After Mark Cuban took Reely Hooked Fish Co. under his wing, he stamped a "Mark Cuban Company" logo on the side of the container to help draw attention. The products began selling in a variety of Florida stores, including Da Kine Poke and Baldwins Food and Brew, among others. Unfortunately, the company soon ran into some shipping issues. Because the product included seafood that was actually fresh, it was challenging to ensure its quality in transit, leading Reely Hooked Fish Co. to start taking names for shipping at a future date.
In March 2019, the company entered the Suncoast Kingfish Classic fishing competition, which scored them first place while benefiting charity in the process. In July 2019, it asked its Facebook fans which coast they'd prefer a Reely Hooked Fish Co. brick-and-mortar store. The East Coast raked in 72% of the vote, but sadly, this location never came to fruition.
Is the company still in business?
After asking the public where it should place a smokehouse, Reely Hooked Fishing Co. seemingly vanished. The July 2019 Facebook post was its final update, and the brand's listed website no longer has a landing page. As such, it's likely safe to assume the smoked fish dip company is now out of business.
As time went on, Facebook commenters began catching on to the company's fate, despite never receiving an official closing announcement. "[The] website [is] not working ... not good," one user wrote. A couple other comments included, "Mark Cuban lost money again," and, "I guess they went into the deep. Or down under." Many questioned why the brand still had an active Facebook page. "[I] guess you're no longer in business. You don't answer questions, no website — why even be listed on Facebook?" wrote one user. Unlike its Facebook page, Reely Hooked Fish Co.'s Instagram page no longer exists.
What's next for the founders?
One of Reely Hooked Fish Co.'s co-founders, Steven Markley, has been listed as a managing partner for a pool company, Pools Next Door, since July 2019. The company, which operates in Clearwater, Florida, provides pool maintenance, remodels, repairs, draining and cleaning, inspections, and a few additional services. It's listed as family-owned and cites five core values that form the acronym "P.O.O.L.S." — passionate, observant, outstanding, loyal, and skilled. Markley's work as a firefighter seems to have concluded in 2018.
Markley's LinkedIn profile says, "If [he's] not learning or growing, [he's] failing." His work with Reely Hooked Fish Co. is still listed, but his former partner, James Arcaro, is nowhere to be found on the company's LinkedIn page. A wider LinkedIn search similarly fails to reveal Arcaro, so it's unclear what, exactly, the company's co-founder has been up to since Reely Hooked Fishing Co. shut down.