The Aldi Fall Treats Reddit Is Calling A Disappointment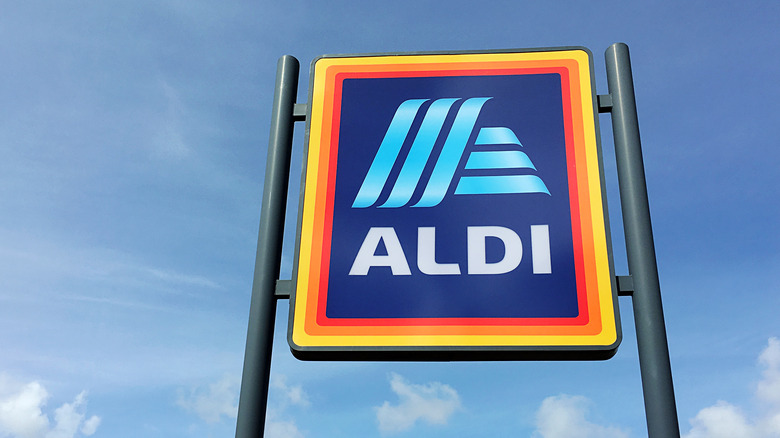 jax10289/Shutterstock
If there's anything to look forward to in fall, it's the wide array of fall flavors. Every year, maple, pumpkin spice, and apple cider flavors flood the shelves, satisfying the cravings of people around the world as the air grows crispier and cooler every day. In fact, pumpkin-flavored grocery products soared to a whopping $511 million market in 2019, so there's no doubt that the demand for fall flavors is high and growing (via Market Scale).
If you're looking for the flavors of fall, Aldi has its shelves stocked with some of the season's most craved Aldi offerings. Including its Sundae Shoppe Pumpkin Spice and Apple Cinnamon ice cream, Bake Shop Apple Cider Donuts, Friendly Farms fall-flavored whipped cream, Wicked Grove Caramel Apple Hard Cider, Three Mills Pumpkin Spice Mulled Wine, Benton's Apple Cider Donut Crème Cookies, Simply Nature fall coconut clusters, and more, there's just about anything you can think of that features the season's flavors.
While most of fall's treats and sweets at Aldi's hit a home run, there are two that just didn't quite do the job this year.
Pumpkin Spice bagels and cookies take a loss
What's better than pumpkin spice when the leaves start changing? As pumpkin spice has become the beloved flavor of fall, it's hard not to try everything that has the name plastered on its packaging. However, not everything truly encapsulates that spicy delicious flavor that we all know and love. According to Reddit, multiple Aldi customers are coming forward with the disappointment of the store's L'oven Fresh limited edition Pumpkin Spice bagels and Tate's Bake Shop's Pumpkin Spice cookies. 
"Cookies were definitely crispy, but the flavor was extremely mellow. It needed some spice or something. Bagels were weak in flavor too, ended up slathering chocolate hazelnut spread on just to get through them," said the original Reddit user. "The only bagels they sell that are actually decent are the Everything and plain. Otherwise I never bother if I actually want a bagel to taste like something," said another user. "I really like Tate's cookies but I've been pumpkin spiced out for years now," another Reddit user said.
Sorry Aldi, but the Pumpkin Spice bagels and cookies aren't just hitting this year with these Redditors.