What's Different On Beat Bobby Flay Than In The Pilot, According To Bobby Himself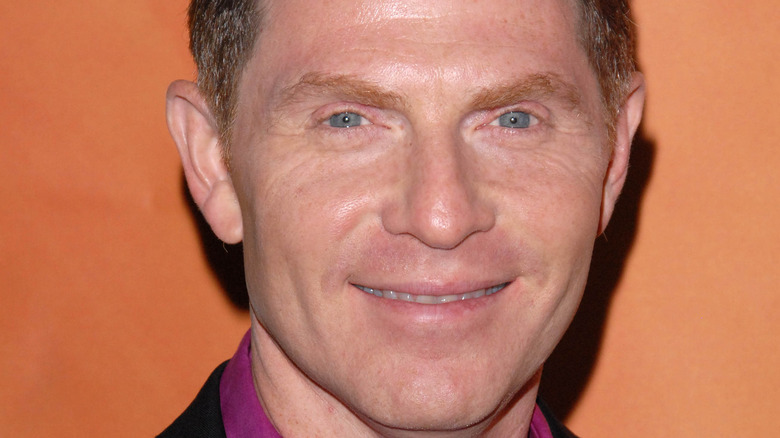 s_bukley/Shutterstock
Change happens all the time. For example, one year you might not care for Brussels sprouts, and a few years later, you could find yourself raving about the ones you roasted and drizzled with a balsamic glaze. We get it, and television shows aren't immune from producers changing their minds, either.
You likely know celebrity chef Bobby Flay from Food Network shows like "Worst Cooks in America," "Iron Chef America," and "BBQ Brawl," but he's probably best known for "Beat Bobby Flay." To get a chance to beat the Iron Chef, two contestants cook a meal using a secret ingredient assigned by Flay. That dish is then judged by a panel of guest judges, usually other celebrity chefs, and the winner of the first battle is then pitted against Flay with a signature dish to be anonymously presented to a panel of judges. 
Flay has admitted that he doesn't mind losing these battles because the winning chefs usually see local publicity and a bump in restaurant attendance. And while Flay's humbleness may remain the same, over the course of the 32 seasons filmed, some things have changed.
The show has become more polished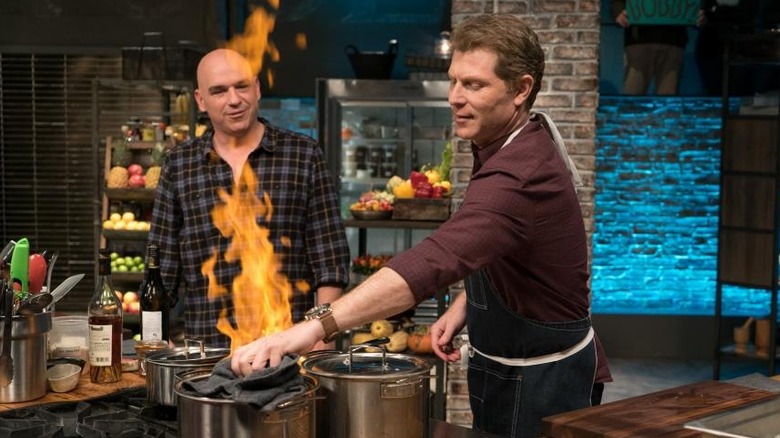 Scott Gries/Television Food Network
Most television shows go through growing pains, and "Beat Bobby Flay" is no exception. The Food Network recently posted a video where Flay re-watches the pilot episode and gives his thoughts on the show's evolution. So what's changed?
The pilot, which was shot in 2013, "feels raw," Flay comments, and notes that the later episodes feel more "polished." Flay also mentions that during the earlier episodes, he used to stand at the judge's table and provide his own commentary, but he no longer does that. Now, Flay stands with the competitors and says, "I don't say a word."
One more noticeable change is the timing of the second round, where Flay faces off with the winner of the first round. Flay says, "It was 60 minutes in the pilot ... now it's down to 45." Not too bad of a time crunch, but those precious 15 might prove valuable for the contestants.
What else has changed? Flay's cooking and secret weapons – his ingredients. Flay comments that from season to season, he grabs ingredients from the pantry that he's using "at that very moment in time in my real life." So perhaps it's time for a rewatch, this time paying close attention to Flay's most used ingredients.
What hasn't changed, though? "Same bell," Flay said.