The Unexpected Seasoning That's Exclusively At Sam's Club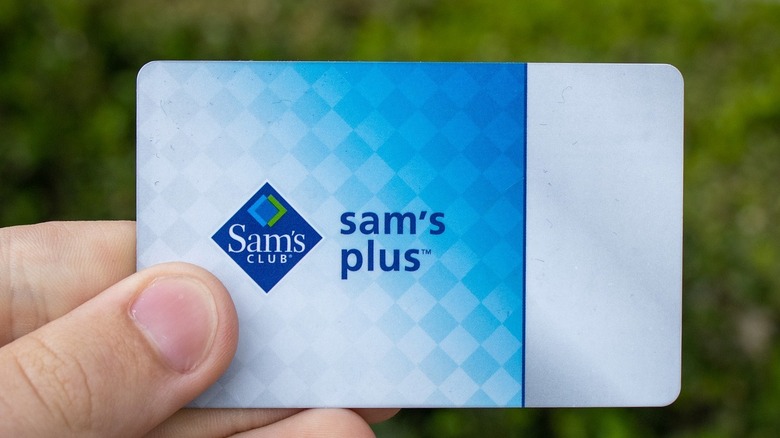 Jarrett Homan/Shutterstock
We may receive a commission on purchases made from links.
Variety is literally the spice of life when it comes to seasoning blends. While there are the basics (like Season-All or Old Bay), there is now a slew of other mixes, rubs, and salts that you can use on everything from meat to vegetables to popcorn. Maybe you're a fan of Tajin, the cult-favorite Mexican spice that influencers love to sprinkle on their fruit, veggies, and more. Maybe you can't get enough of the Everything But The Bagel seasoning that Trader Joe's made such a must-have item for customers. Or maybe you're into Kernel Season's popcorn seasoning mixes, like Cheesy Jalapeno, Bacon Cheddar, or Ranch.
But Sam's Club is hoping shoppers will decide to spice up their lives (and more specifically, their foods) with what it has in store. As explained in an email received by Mashed, the massive wholesale retailer is adding a new spice mix to its shelves: Tone's Pizza Mac & Cheese Seasoning Blend. Here's what you need to know about the product.
It combines two fan-favorite flavors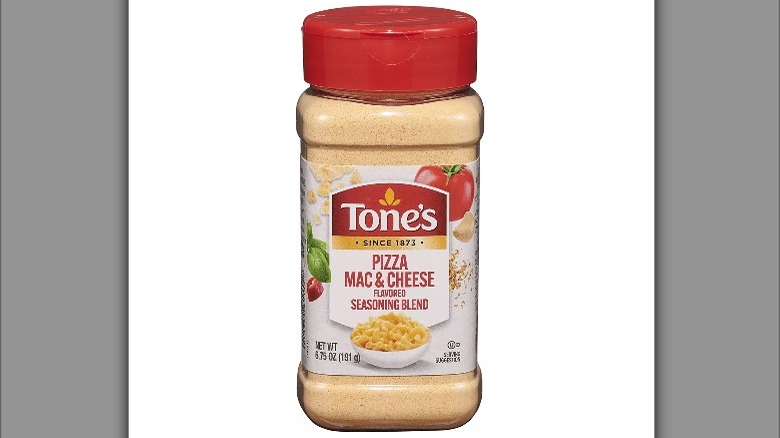 Tone's
According to Sam's Club's website, the new Tone's Pizza Mac & Cheese Seasoning Blend will only be available for a limited time only. It retails for a suggested price of $5.98 per 6.75-ounce container and you can purchase it in-store or online for delivery to your home or curbside pickup at your local store. As the name suggests, it's described as a combination of pizza and macaroni and cheese flavors and contains ingredients like cheddar cheese, tomato powder, parmesan cheese, garlic powder, and paprika.
The brand says you can sprinkle the Pizza Mac & Cheese Seasoning Blend on anything, from potatoes to popcorn to pasta. Tone's is known for its spices and seasonings. Its lineup seems to include almost every type available, like Cajun Seasoning, Garlic Bread Sprinkle with Cheese, and the original Pizza Seasoning. "Tone's spices are superior to all the rest," one Amazon shopper reviewed, saying that they have authentic Italian flavor. Other customers raved about upgrading their homemade and frozen pizzas using the brand's pizza seasoning, in particular, which received 4.6 out of 5 stars based on 38 ratings.