What Stanley Tucci And Ina Garten Made On Be My Guest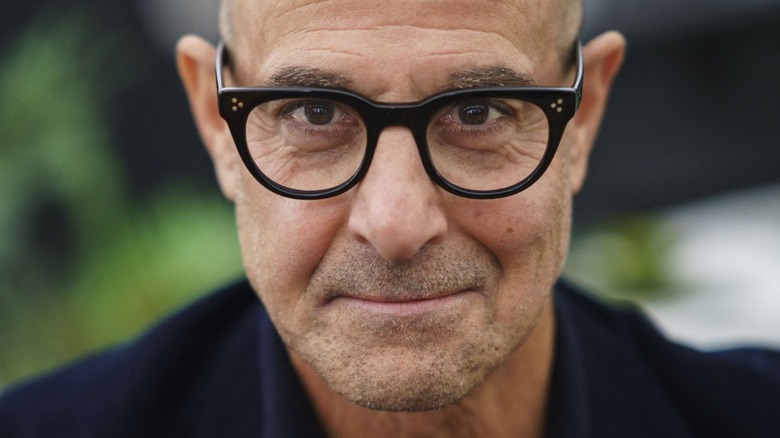 David Levenson/Getty
What does season 3 of "Be My Guest" have that we don't? Stanley Tucci and Ina Garten cooking in our kitchen. The second season of the show premiered this week and according to Glamour, the celebrity lineup includes Faith Hill, Nathan Lane, Emily Blunt, and iconic chef Marcus Samuelsson. The premise of the show includes invited guests visiting Ina Garten's house in East Hampton, New York, for some deep discussions and good food. While cooking in the kitchen, Garten gets into the nitty gritty of the celebrities' lives, which of course audiences are just dying to know about.
Mashed attended the New York Times Food Festival, in which Garten was the headliner. At the festival, the home cook had a discussion with New York Times food editor Julia Moskin about her upcoming projects and upbringing. During the segment "How Ina Garten Does It" the food personality revealed that actor Stanley Tucci will be making an appearance on the third season and exactly what they will be making together. "Stanley Tucci: Searching for Italy" also premiered four new episodes recently, so you may be able to take a guess at what the power duo cooked up. Hint — the location of Tucci's CNN show most definitely inspired the menu.
Tucci and Garten made a seafood pasta dish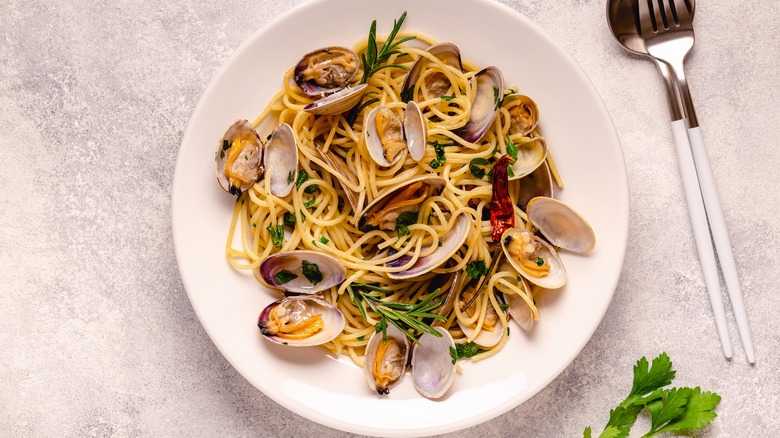 Tatiana Bralnina/Shutterstock
Ina Garten shared with New York Times editor Julia Moskin that when someone appears on "Be My Guest," they can either decide what to make or Ina Garten's team will. With actor Nathan Lane, the culinary connoisseur created steamed mussels with saffron cream, which is available in her upcoming 12th cookbook. Garten explained, "And so, I was going to make it for him, and then at the last minute, my director said, "You know what? Why don't you have him make it? Give him the directions so he can make it." Garten described Lane's cooking as "fabulous," while Stanley Tucci also decided to go the seafood route.
Garten continued, "And then Stanley Tucci made a pasta with seafood, it was his recipe, so we had that with Port [wine]. It was fun." She mentioned that Tucci hilariously made her a martini "at nine o'clock in the morning" and recounted that "the rest of the day was really easy." Not going to lie here, we would do anything for Tucci to make us a martini that early in the morning or at least a mimosa for brunch. A pasta with seafood recipe sounds like an Amalfi coast dream, but it isn't yet clear what types of seafood or pasta this recipe entails. Safe to say we are expecting an invitation to Garten's house in the Hamptons at some point in the near future.