Stanley Tucci: Searching For Italy Season 2: Info We Know So Far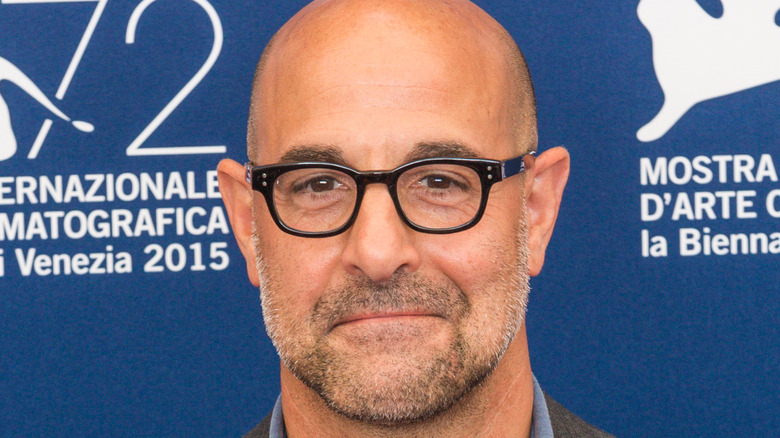 taniavolobueva/Shutterstock
For many people, following along with Stanley Tucci on his quest to experience the food and customs of Italy was a beautiful distraction from the coronavirus' winter surge of 2021. We could almost taste his Neopolitan pizza in Naples and pasta carbonara in Rome. We swooned when he sampled a sweet spoonful of balsamic vinegar in Modena. Then, all too soon, it was over. Our six-episode love affair with "Stanley Tucci: Searching for Italy" came to an end, but we wanted more. CNN heard our call, announcing on Twitter that Tucci's popular show will return next year with a second season. 
From a business point of view, the renewal makes sense. The show's debut episode on February 14 of this year garnered 1.5 million viewers — beating out all other cable news networks for the time slot, Deadline reports. The following week's episode drew 1.6 million viewers. That's all it took: Two episodes in, and CNN confirmed Season 2. That's the good news. The less great news is that we're still waiting for CNN to confirm a more specific air date for the second season. If the powers that be stick to a schedule similar to Season 1, we can expect to be reunited with Tucci for the next leg of his Italian tour sometime around Valentine's Day of 2022.
Where will Tucci travel in Season 2?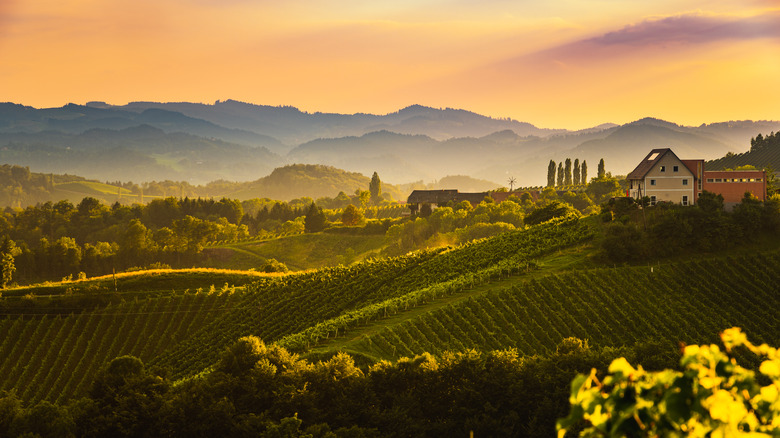 Przemek Iciak/Shutterstock
In the Season 1 premiere of "Stanley Tucci: Searching for Italy," Tucci explored Campania and the Amalfi Coast, where he visited a buffalo mozzarella maker, sampled both fried and traditional Neapolitan pizza, and dined on local rabbit (via CNN). The next episode, filmed in Rome, was all about the four quintessential Roman pasta dishes, while Tucci's time in Bologna taught him how to make fresh pasta and Bolognese ragu. That's not all: The Italophile also ate risotto in Milan, visited a wine window in Tuscany, and sat down to dinner with a local family in Sicily. Still, after six episodes, and Tucci only scratched the surface of Italy's diverse culinary landscape. 
What can we expect in Season 2? CNN hasn't released any details, but we'll ruminate on the possibilities. A World to Travel lists all 20 regions of Italy and the food specialties from each. In the next episodes of "Searching for Italy," then, Tucci just might head to Liguria for its famous pesto, Friuli Venezia-Giulia for incredible white wines, or Trentino Alto-Adige for Swiss-Austrian influences on Italian cooking. Or maybe he'll take a cue from Wonderful Marche and tour the Adriatic coast to check out seafood dishes like brodetto (fish stew) or meat-stuffed fried olives.
More about host and producer Stanley Tucci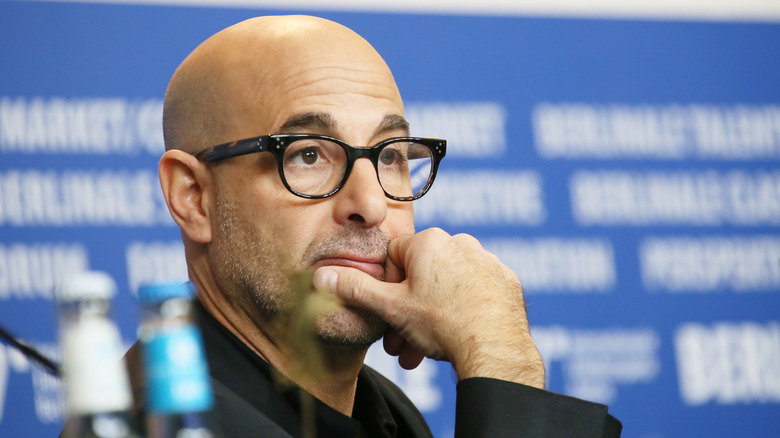 Denis Makarenko/Shutterstock
If you've seen "The Devil Wears Prada," "The Lovely Bones," or "Julie and Julia," you know Stanley Tucci. The Emmy Award-winning actor has earned myriad accolades for his work on the big screen (via IMDb). The successful stage, television, and voice actor is also an author; he wrote "The Tucci Cookbook" and "The Tucci Table," and his food-focused memoir, "Taste: My Life Through Food," is expected in October, reports Fine Dining Lovers. 
Finally, maybe you know Tucci for his signature cocktail tutorials on Instagram, filmed at his home during the height of the pandemic. It's exactly that Instagram energy — the witty, self-deprecating, living-in-the-moment bon vivant — that shines in "Stanley Tucci: Searching for Italy." At the start of each episode in Season 1, Tucci sets the tone with a personal introduction: "I'm Stanley Tucci. I'm Italian on both sides, and I'm traveling across Italy to discover how the food in each of this country's 20 regions is as unique as the people and their past." With six regions down and 14 to go, we can't wait for the next leg of this culinary adventure.