Duff Goldman's Daughter Can't Get Enough Of This Unexpected Fruit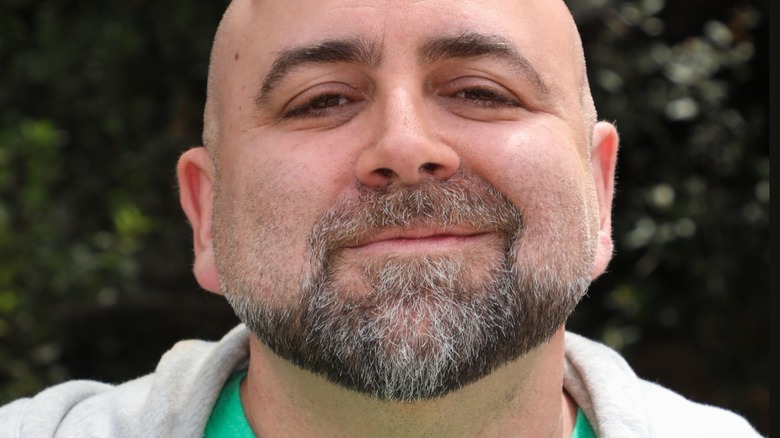 Paul Archuleta/Getty
Duff Goldman isn't shy about showing off his adorable family, including his young daughter Josephine, to his 724,000 Instagram followers. While the bakery owner often gives glimpses on social media into his life at home with his wife and child, he also doesn't hesitate to bring Josephine to work from time to time. For example, in a September Instagram post, the TV personality shared an adorable video of Josephine hitting the drums that were set up at the International Baking Industry Exposition. Goldman's Charm City Cakes team had exhibited some stunning disguise cakes at the event, and Goldman performed alongside his band, Foie Grock, per the Snack Food & Wholesale Bakery.
Given Goldman's expertise in all things sweet, his daughter Josephine could likely get access to whatever baked goods her heart desires. However, not even the most devoted dessert lover should be eating exclusively cookies and slices of cake, so some healthy food does weave its way into the Goldman family diet. In fact, Goldman even started a second Instagram account, @beefcakecookie, where he shares some of his workouts and healthy eating tips.
When it comes to the fruits she loves to reach for, though, Josephine has an unexpected favorite that just might take you by surprise, as Goldman revealed on Twitter.
An unexpected penchant for prunes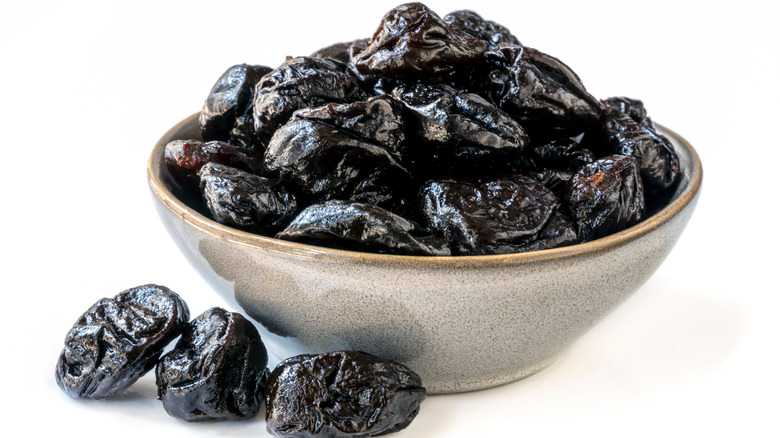 Robyn Mackenzie/Shutterstock
In response to a message shared by California Prunes on Twitter about "Four Prunes" Day (a.k.a. October 17), Duff Goldman revealed his daughter's love for prunes. He warmed his followers' hearts by revealing that Josephine adorably asks for "more pwoon?" whenever he's eating the dried fruit. Not only that, but her devotion extends to their grocery trips. As he revealed, Josephine apparently knows exactly where prunes are located in the grocery store, and her enthusiasm spikes whenever she passes by them in their spot on the shelf.
Several Twitter users left a comment on Goldman's sweet post, with one writing, "Pwoon! Pwoon! Is one of those things you'll remember when you're walking her down the aisle." Also, it seems Josephine isn't the only toddler with an unexpected affinity for the dried fruit, as another parent described how she used to spear prunes on lollipop sticks and cover them in sprinkles as a fun snack, to her daughter's delight.
Others, however, seem to agree with Josephine and focused more on the pros of prunes than on the sweet memories being forged between father and daughter. One individual suggested that prunes made a great, fiber-packed addition to muffins; per Healthline, a one-ounce serving of prunes has 2 grams of fiber. Another commented that they particularly love the dried fruit when it's wrapped in bacon.