What Ina Garten Really Does With Leftover Chicken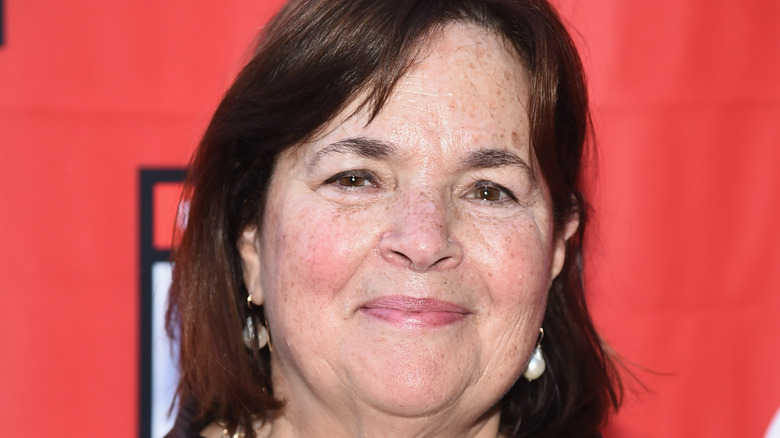 Michael Loccisano/Getty Images
Ina Garten is known for being a multitalented culinary icon. The "Barefoot Contessa" star is a prolific cookbook author, and her elegant takes on classic recipes and fun food tips — like her hack that will change the way you frost cake – have led to the cook having an almost Julia Child-esque fan following. In fact, one superfan cooked every single one of Ina Garten's recipes, a la Julie Powell in "Julia and Julia."
But in Garten's career, one recipe stands above the rest: her lemon-roasted chicken (via Food Network). A quick search online for her roasted chicken recipe will bring up hundreds of results from bloggers who have tried the recipe for themselves. With chicken that good, are there ever any leftovers? Garten recently shared what she does with her leftover chicken on the rare occasion that it's not gobbled up by guests within minutes of being taken out of the oven, and her tips are practical enough to use even with a store-bought rotisserie chicken.
Garten uses leftover chicken two ways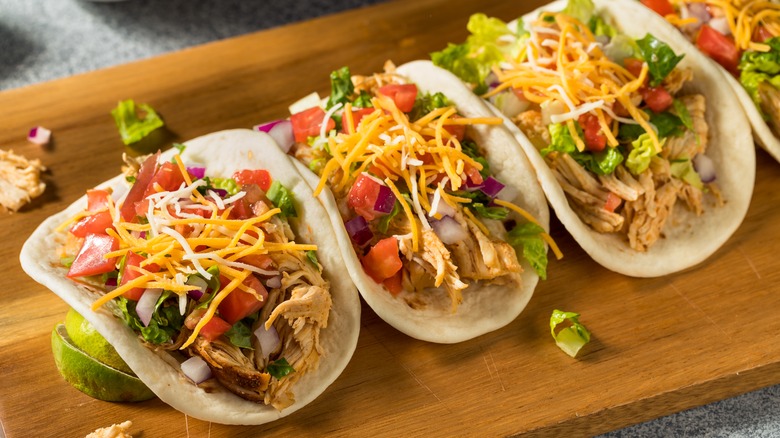 Brent Hofacker/Shutterstock
Mashed news attended the New York Times Food Festival event "How Ina Garten Does It," and got to hear Ina Garten share everything from the real story behind her viral Cosmopolitan recipe to the hardest recipe she's ever created. But perhaps the most useful bit of information she gave out during the talk with reporter Julia Moskin came in response to the question, "What are two things that you do with leftover chicken, which is often a challenge?" 
Garten shared two family-friendly leftover chicken recipe ideas. The first? Tacos. "I always like [leftover] chicken. You can always make tacos," she shared. Another idea? She adds leftover chicken to soups and stews. "I'll just do shredded chicken into it," Garten said. Leftover tomato soup, tortellini soup, wild rice soup — add some shredded leftover chicken, and you instantly boost the protein content and heartiness of your meal. Garten always delivers when it comes to sharing new recipes, but it seems like she's pretty good at giving advice on what to do with the old ones, too.