Why Halloween Candy Has A Special Place In Padma Lakshmi's Heart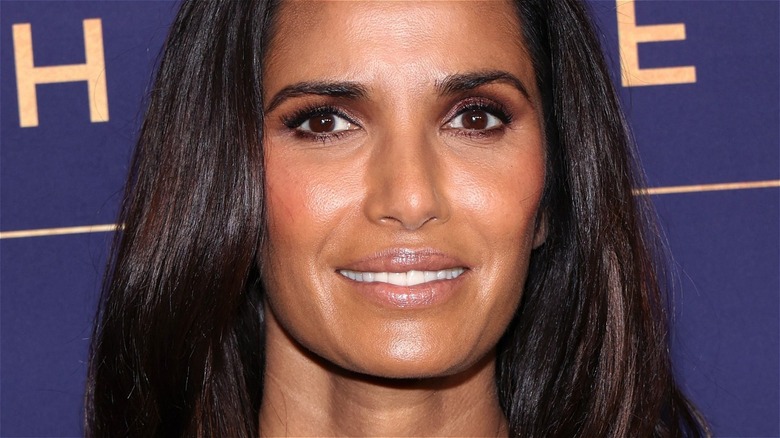 David Livingston/Getty
Padma Lakshmi is a sophisticated gourmand, a world-traveling television star, and an author. It might sound kind of intimidating, but those who take a dive into Lakshmi's many television appearances or who look at her social media accounts soon learn something important: She definitely has a sense of humor and isn't afraid to get silly now and then. One of the best examples of her willingness to let loose and have a good time being goofy is her fondness for Halloween.
In the past, Lakshmi has hosted a virtual doggie Halloween fashion show on Instagram for her beloved dog Divina. Last year, her Halloween throwback had fans on Instagram raining hearts and fire for her and her daughter's costumes. But one might say the fun and costumes of the holiday mask a special, almost candy-sweet seriousness. In an Instagram post in 2019, Lakshmi said, "Halloween is sacred to us."
She has made a living off of tasting some of the best foods in the country, both as a host and judge of "Top Chef," and in her own show, "Taste the Nation." So what does someone with such a refined palate think about Halloween candy? It turns out that Lakshmi actually does have a fondness for the sweet stuff that comes with the spooky season, but it's not for the reason you might think.
Lakshmi's first Halloween was memorable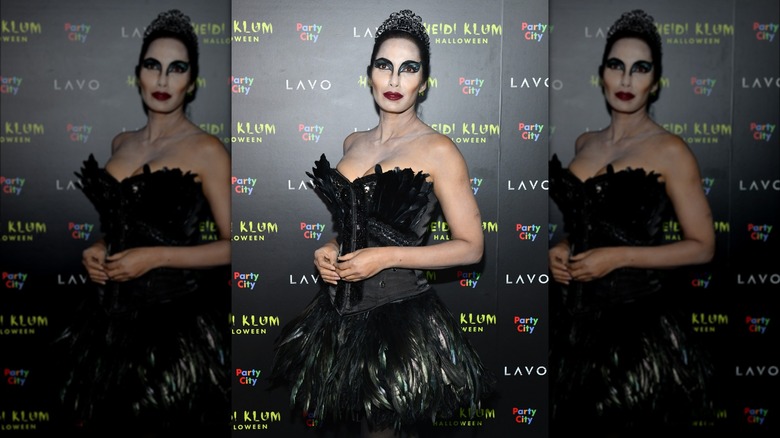 Noam Galai/Getty Images
Mashed attended the New York Times Food Festival event Breaking Bread, where Padma Lakshmi told New York Times Food and Cooking editor Emily Weinstein about her first Halloween in the U.S. And what a memory it was. Lakshmi had just moved to the country at age 4 and arrived in New York City to be reunited with her mother on Halloween day. She recalled, "I remember driving home from JFK with my mother and seeing all these little kids in the streets, dressed up funny." When they got home, she said, "I saw this beautiful platter of candy, that I thought my mother had set out to welcome me."
But it was actually Halloween candy for the trick-or-treaters, something Lakshmi had never heard of before. "The doorbell kept ringing, and my mother kept answering it, and these kids were demanding something from her," Lakshmi told said. "She kept taking handfuls of my candy and putting it in their bags." The young Lakshmi, just having come from 1970s New Delhi, thought the children were beggars, which she says was "very common" where she had grown up. Luckily, her mom took the time to explain the tradition to her, making Lakshmi think, "America, this land of plenty, where they just give you candy, no matter what." To this day, the star says that Halloween is important to her family and that it "has emotional resonance" for her and her mother.