The Discontinued Dunkin' Sandwich That Deserved To Fail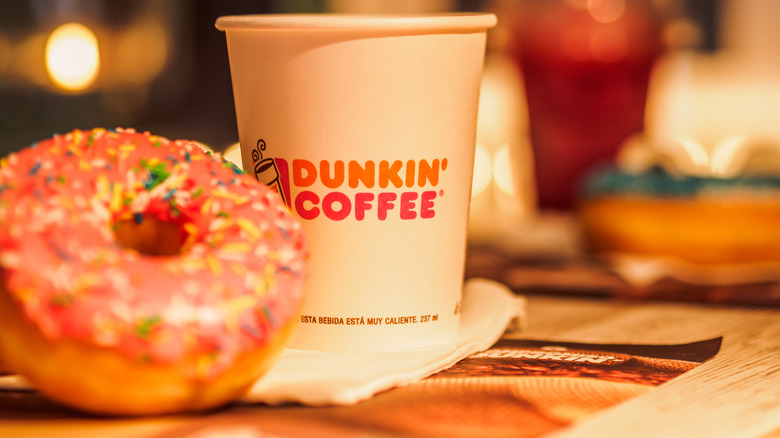 Pere Rubi/Shutterstock
Fast food chains are always innovating and adding new and limited-release items to their menus in an effort to boost profits. Sometimes it can seem like they're throwing spaghetti against the wall to see what sticks with the public. Ultimately, certain products will succeed and remain on the menu, and others will fail and become discontinued.
Some things are designed to be limited-time offerings (like McDonald's Shamrock Shake), but then there are the puzzling moves — like when Burger King promptly removed its Ch'King chicken sandwich in favor of a new line of chicken sandwiches, much to the chagrin of furious fans. Then there are the items that get discontinued after a long run (such as Taco Bell's Mexican Pizza) which are later brought back due to popular demand (per CNBC).
Dunkin' has also introduced its share of winners and losers over the years. The company has built a reputation as a convenient breakfast place where you can grab a quick coffee and a donut or breakfast sandwich to fuel up on your way to work. But that doesn't mean they haven't tried to tap into the lunch market as well. But one endeavor to introduce a lunchtime sandwich didn't go over so well.
A portable parm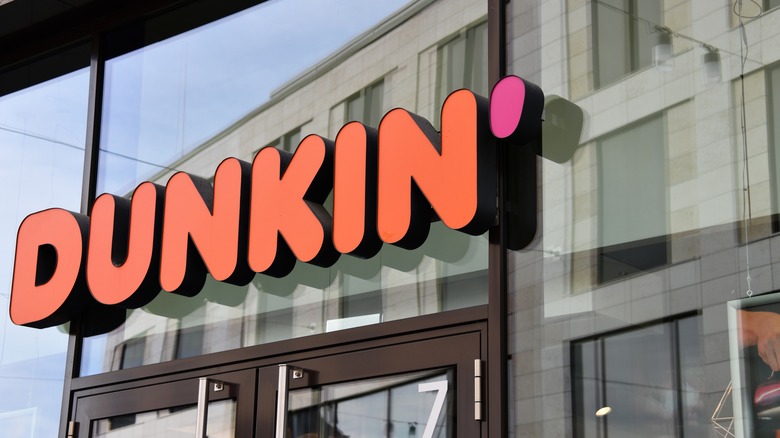 nitpicker/Shutterstock
In the summer of 2009, Dunkin' launched its Oven-Toasted Chicken Parmesan Flatbread Sandwich, which became part of its Oven-Toasted all-day menu. At the time of its introduction, Dunkin' Brand Marketing Officer Francis Allen said it would provide "another delicious choice to satisfy savory cravings any time of day." It was touted as a handheld version of the chicken parmesan you could eat on the go featuring chicken topped with provolone and marinara sauce tucked between flatbread (via QSR Magazine).
Many customers felt the price point of $3.99 was too steep, although the chicken parmesan flatbread didn't disappear immediately. Reviews varied, but the sandwich lacked staying power and at some point, it was pulled from the menu and has not reemerged since. Still, not everyone hated the sandwich. Reminiscing on Reddit, one commenter said, "LOL I am old I remember the flatbread sandwiches. I prefer the southwest chicken and the chicken parm flatbreads (I dont eat pork)."
Although some discontinued items eventually achieve cult follower status, the chicken parmesan flatbread sandwich didn't make the cut on our Discontinued Dunkin' Donuts Menu Items That Need to Make a Comeback. Perhaps unsurprisingly, the two Dunkin' sandwiches highlighted on that list are both breakfast sandwiches, the Big N' Toasty and the Tailgater. If you're eagerly anticipating a return of the chicken parm flatbread, you're probably going to have to wait a little longer.