GBBO: Holidays Season 5 Is Coming To Re-Invent Your Festive Leftovers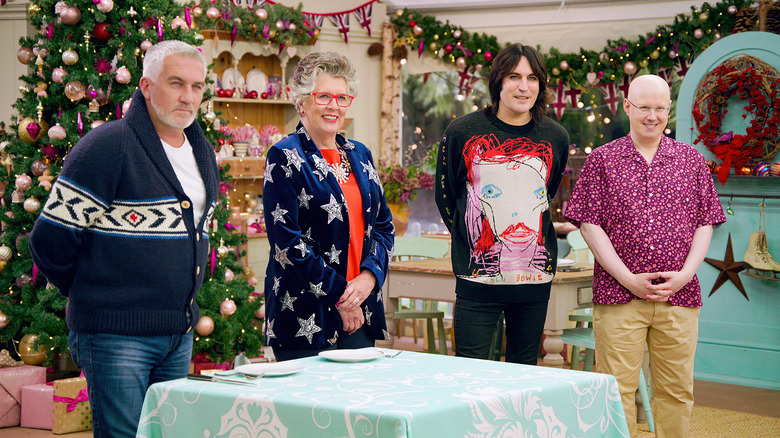 Netflix
The holidays are coming, and with them, the glorious food — sometimes, too much of it. Thanksgiving means roasted turkey, mashed potatoes, gravy, and the all-important stuffing. Perhaps some families will have more of the same for Christmas, while others will have ham or indulge in a prime rib roast. 
With enough leftovers to feed a small army, it can be difficult to know what to do with them. No one wants turkey sandwiches for days after Thanksgiving; the novelty would wear off pretty fast. But you don't want to let the food go to waste, either.
Still, there are plenty of things you can do to reinvent your roast turkey or rib roast. You can use your leftover turkey in a bunch of different ways, and there are even some fresh ideas for how to use your leftover Christmas ham. And here to help you figure out what to do with that abundance of leftovers is "The Great British Bake Off: Holidays," which will hit Netflix in the United States on November 18.
Put your leftover roast turkey in a pie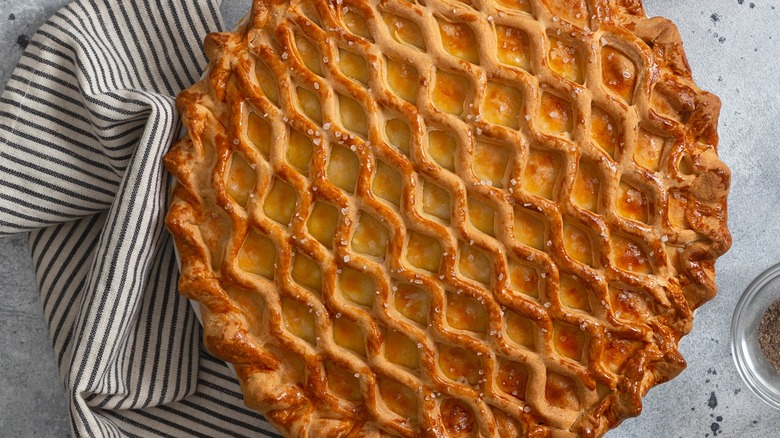 Nataliia Zhekova/Shutterstock
Because we can't get enough of "GBBO," they're giving us more to close out the year in the form of another special mini-season for the holidays. This time, fans will see the return of fan-favorites Kim-Joy, Jon, Hermine, and Rowan, as well as the cast of the U.K.'s Channel 4 series "It's a Sin" as this year's celebrity bakers (via TVDB).
"GBBO" judge Prue Leith says in the trailer that "the best thing about Christmas food is the leftovers." The challenge has been set for the celebrity bakers: Create a savory pie with leftovers such as turkey, roasted carrots, leeks, and cranberry sauce. Paul Hollywood says they can use any pastry shell they want: shortcrust, rough puff or a cheats puff pastry. 
Hopefully, we'll get some useful ideas for how to use our leftovers in creative and delicious ways. And Prue's final words of advice: "The famous soggy bottom is not allowed."