The Ingredient You Might Be Missing In Your Frosting, According To Candace Nelson - Exclusive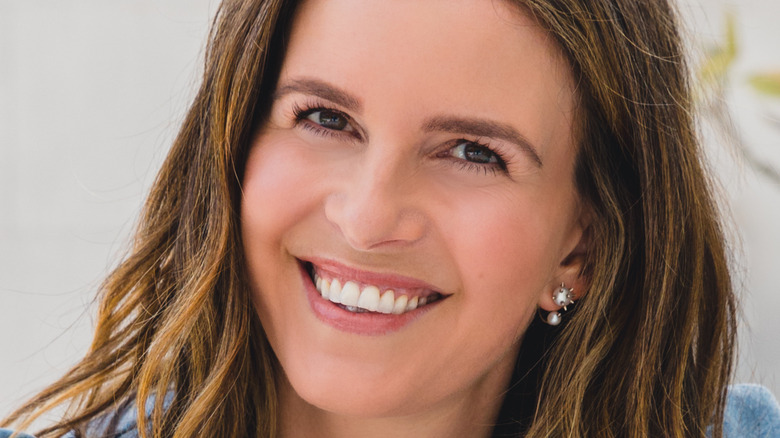 Lauren Stiffelman (Jonesworks)
We may receive a commission on purchases made from links.
There are few people in this universe or the next that know more about frosting cupcakes Candace Nelson. As a judge on "Cupcake Wars,"  Nelson calculated on TikTok that she tasted over 1,700 cupcakes over 100 episodes on the show alone. Even before "Cupcake Wars," the pastry chef and entrepreneur has always been infatuated with frosting. Before opening Sprinkles, Nelson determined that her cupcakes — beyond delicious batter — were going to be frosted to perfection. "I was able to make the frosting look smooth and elegant, yet still handcrafted, applied generously across the top of the cake so that every bite had an equal and ideal frosting-to-cake ratio" she gushes in her soon-to-be released book, "Sweet Success."
Suffice to say, anyone who thinks frosting is an afterthought would not match with Nelson on cupcake Tinder. Nelson herself will teach you Sprinkle's signature swirl on YouTube, if the process bewitches you as much as it did her. First, though, is to master taste. The cupcake guru has advice for you where that's concerned, too — as she recently dished in an exclusive interview with Mashed. 
Don't skimp out on this frosting ingredient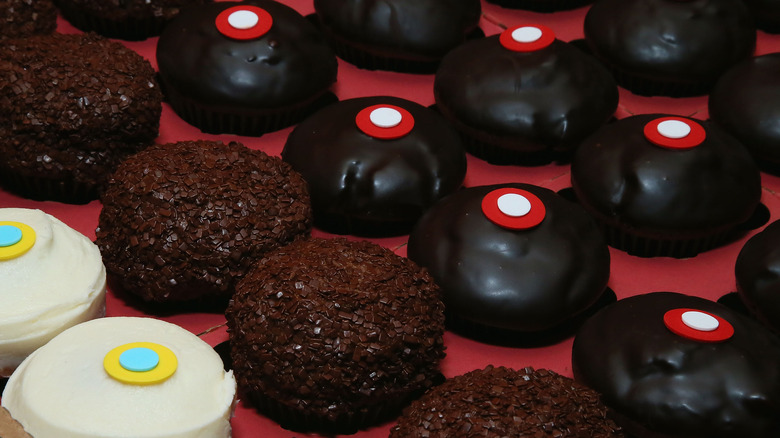 Astrid Stawiarz/Getty Images
The art of frosting a cupcake is certainly not as serious as, for example, playing the Game of Thrones. If you do not win, you certainly will not perish. Your cupcakes might. While a buttercream does not require the same ingredients as a cream cheese frosting which does not require the same ingredients as a whipped cream frosting, which does not require the same ingredients as a ganache, all will need one vital — and perhaps oft forgot — mineral. 
Add salt, Candace Nelson exclusively advised Mashed. "Salt is important in baking," she extrapolated. "It doesn't make things salty. It balances out the sweetness and the flavor. Don't be afraid to add salt to balance out your frosting." 
If you're new to frosting, Nelson advises starting with buttercream. "American-style buttercream is actually still the preferred style of frosting in this country," she told Mashed. " It is the simplest to make. If you're just starting off on your frosting journey, I would start there." If buttercream is too sweet for your taste buds, Nelson has a second recommendation. "If you don't like sweet, I would recommend a chocolate ganache-style frosting with chocolate and cream — super luscious, luxurious," she said. "If you like chocolate it couldn't be yummier, and that is not too sweet, ever."
Sweet Success: A Simple Recipe to Turn Your Passion into Profit is available at Amazon, Barnes & Noble, or your local bookstore. The book is available for pre-sale now and will be released on Tuesday November 8, 2022.