Instagram Adores These Ina Garten-Themed Cookies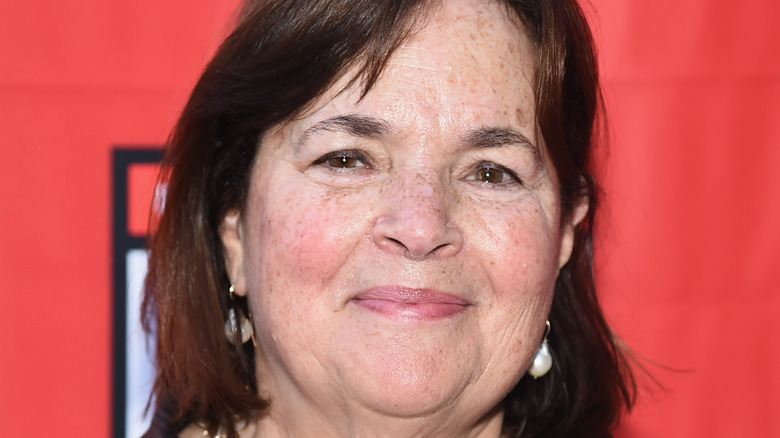 Michael Loccisano/Getty Images
Although we know Ina Garten best for her comfort food, the Barefoot Contessa is also the queen of cookies. Her website features dozens of delicious cookie recipes, from chocolate chunk to jam thumbprint, while her cookbooks share even more. Chocolate hazelnut? Orange French lace? Raisin pecan oatmeal? Yes, please!
Regardless of your own cooking or baking abilities, Garten regularly posts pictures of her creations on Instagram, as well as other people's takes on her recipes. For instance, she once reposted an artist's spin on Garten's favorite apple tart. It's truly wild how creative some people are.
More recently, Garten reposted a batch of specially decorated cookies from Sugar LLC. As you would expect from a custom cookies and cake business, the cookies in the video were all Ina Garten-themed. Needless to say, Garten is in love, we're in love, all of Instagram is in love, and once you see these cookies, you'll be in love, too.
We could never eat these cookies inspired by Ina Garten
If you've ever seen custom-made cookies, you're familiar with how beautiful they are. Honestly, it hurts to even consider eating them. Sugar LLC's Ina Garten-themed cookies are no different. Garten reposted these "AMAZING" cookies on her own Instagram page, much to her fans' viewing pleasure.
The cookie designs included Garten's signature denim shirt, a French flag heart reading "Paris," a cartoon of Garten's husband Jeffrey, a Chia Pet box, the Barefoot Contessa store, a stack of Garten's cookbooks, a KitchenAid stand mixer, a roasted turkey, a cocktail, and a measuring spoon.
All of the cookies were absolutely gorgeous, and Instagram was tripping over itself to compliment them. Fans called the cookies "works of edible art" and "a gift of love." Others commented that they would "have a hard time eating them," as the cookies are simply "too pretty to eat." Sugar LLC wrote that it was "so honored" to have had the chance to make the cookies, and we're honored to have seen them.