Tyson's CFO Was Arrested For A Chilling Drunken Break-In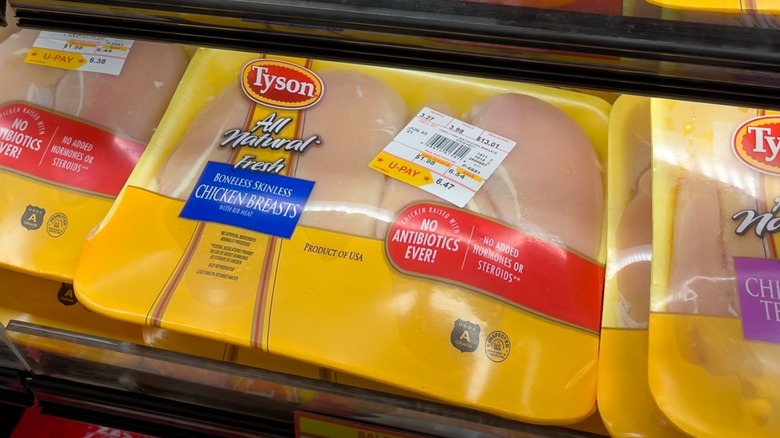 The Toidi/Shutterstock
Tyson Foods may be planning its comeback, but it's going to need to re-strategize after recent events that unfolded in an Arkansas neighborhood this past weekend (via Today). The chicken giant had only just taken into account the tough economic year and the rising cost of chicken feed, which has apparently cost the company $285 million more than usual over the period January 2022 to June 2022, according to its second quarter fiscal report. Now on top of paying that big bill, the company will have to clean up after one of its leaders.
Tyson's new CFO took a page straight out of the Robert Downey, Jr. playbook. John R. Tyson took over the role of CFO in the beginning of October following a September promotion (per Wall Street Journal). Tyson, 32, is the great-grandson of Tyson Foods founder, John W. Tyson. Prior to taking this advanced role at the company, John R. Tyson had been the company's executive vice president of strategy and chief sustainability officer. He maintains both of those roles on top of his new hefty duties as CFO. According to executive-search firm Crist Kolder, Tyson is the youngest CFO of an S&P 500 or Fortune 500 company. That all sounds like an awful lot of pressure, and apparently the pressure was getting to Tyson.
Neighbor's nightmare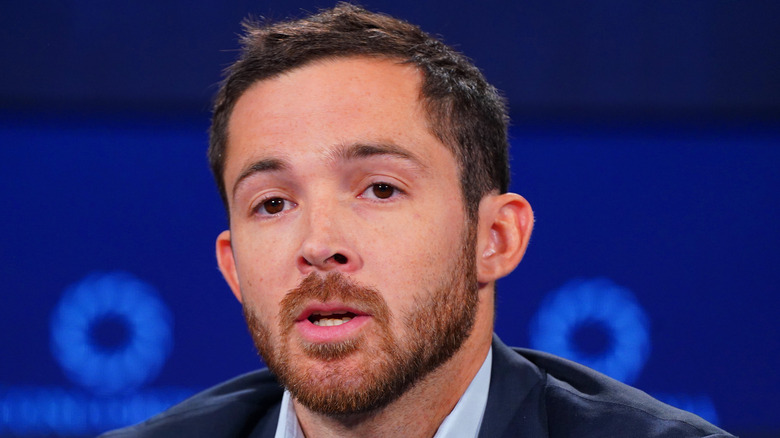 Leigh Vogel/Getty Images
Many recall when, in one of the most embarrassing moments of the '90s, actor Robert Downey Jr. broke into the second story of a neighbor's home, stripped to his underwear, and passed out in a child's bedroom (via The Hollywood Reporter). Now history has repeated itself, only this time taking down big business instead. On Sunday night, John R. Tyson — CFO of massive chicken company Tyson — was arrested in a Fayettville, Arkansas home following a strikingly similar incident. The occupant of the home, a "college-aged woman," returned to find signs of a disturbance and "a male she did not know asleep in her bed" (per Today). Believing it may have been a robbery, the woman called the police.
The police attempted to wake Tyson, who appeared visibly intoxicated and had a pervasive odor of alcohol on both his person and his breath, but he merely returned to sleep. Not for long — he was arrested at 2:05 a.m. and charged with "criminal trespass and public intoxication." Tyson was taken to the Washington County Detention center on a $415 dollar bond, from which he was released Sunday evening.
Tyson Foods said the incident is a "personal matter." In a company-wide email sent out Monday, Mr. Tyson said that he was "getting counseling" for his alcohol use and apologized for his actions (per Wall Street Journal).