New Food Network Docu-Series Bake It 'Til You Make It Is Set To Air In December 2022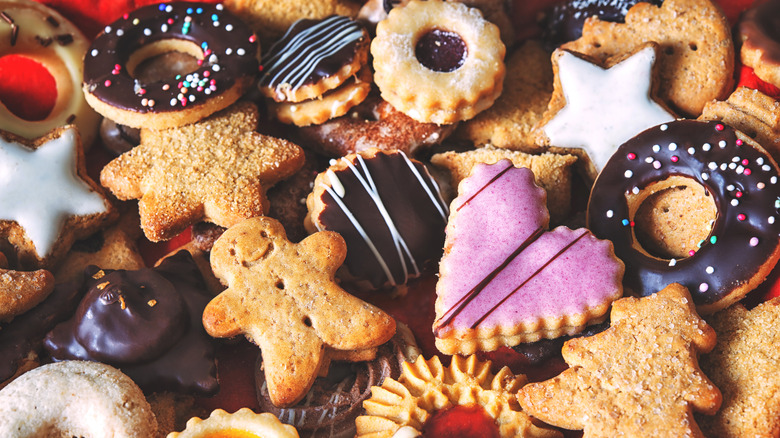 Alexraths/Getty Images
What's your favorite holiday treat? Gingerbread cookies might be a staple of the holidays, but the Christmas cookie that 24% of people consider a must-have is a classic chocolate chip cookie. If you're not sure what to bake this year, we've rounded up a list of Christmas desserts that everyone needs to try once. It's easier than you might think to make baked goods like a yule log, but sometimes, there's nothing more satisfying than watching professional bakers work their magic.
Food Network is planning to bring the holiday fun in a new docu-series this holiday season called "Bake It 'Til You Make It," according to a press release sent to Mashed. The show will follow seven bakers who will be competing in various baking competitions, creating cakes, cookies, and more. But all will have the same goal in their respective competitive baking journeys: To stand above the pack. Have we got your attention? Here's what we know about this upcoming series this December. 
Who will we see on Bake It 'Til You Make It?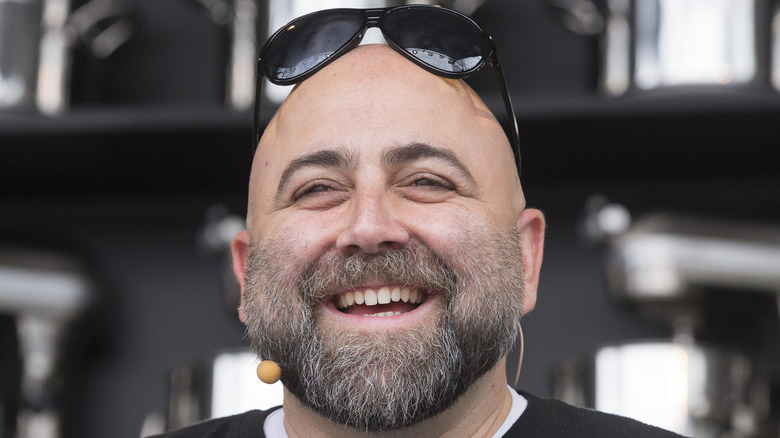 Sterling Munksgard/Shutterstock
Baker and Food Network personality Duff Goldman will narrate the upcoming docu-series "Bake It 'Til You Make It," debuting next month. The "Ace of Taste" star will take viewers into the lives of seven bakers who are in search of baking stardom themselves.
The seven bakers in the series come from all around the country and include Monty Alderman, Lili Clinger, Maythe Del Angel, RaChelle Hubsmith, Anamaria Morales, Kareem Queeman, and Sumera Syed. They're a mix of pros and newcomers to the competitive baking scene. For example, this will be Clinger's first baking competition, and Hubsmith is described as a "a decade-long competitor who will enter bakes in any and every competition she can." Some bakers also come from other careers, like Alderman's background as a football player or Syed's background as a nanny, according to a press release.
"Bake It 'Till You Make It" will be premiere on Monday, December 26, and you can catch the first episode on Food Network at 9 p.m. Eastern Time. And to prepare, check out these holiday cookie recipes to enjoy while digging into this latest holiday cooking show.