DJ Khaled's New Taco Bell Crunchwrap Is Covered In Cheetos Dust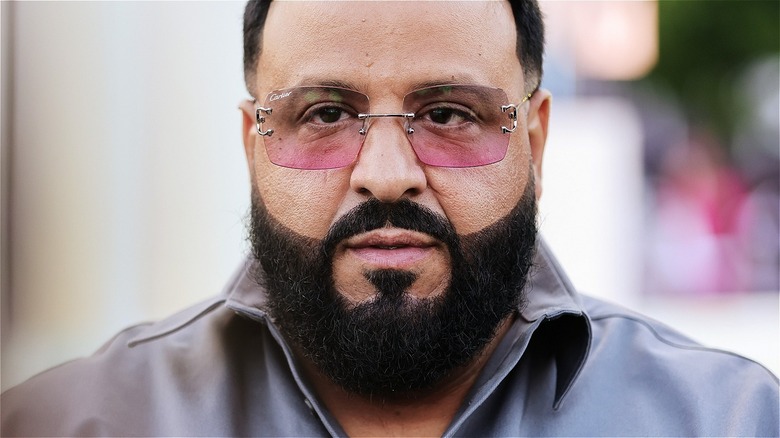 Jamie Mccarthy/Getty
When Taco Bell invented the Crunchwrap Supreme in 2005, it was meant to be a limited-time item, according to the fast-food chain. As it turned out, folks loved the product more than anticipated, and in January 2006, it became a permanent fixture to the menu. According to QSR, it was promoted as the perfect item to take on the go due to its hexagon shape and enclosed sides, preventing its ingredients from falling out while walking and driving.
"Crunchwrap's combination of taste and convenience connected so strongly with our consumers, that there was an outpouring of support for us to bring it back," chief marketing officer Bill Pearce said at its time of re-release (per QSR). At the time, this might have been the company's best decision yet; the Crunchwrap Supreme reigned as the highest-selling menu item for about six years before the Doritos Locos Tacos knocked it off its throne (per The Orange County Register).
Although everyone knows Taco Bell as the inventor behind the Crunchwrap, copycat recipes have been abundant. Actually, they're so common that DJ Khaled has created his own with the help of Man vs. Fries.
The item is only available for delivery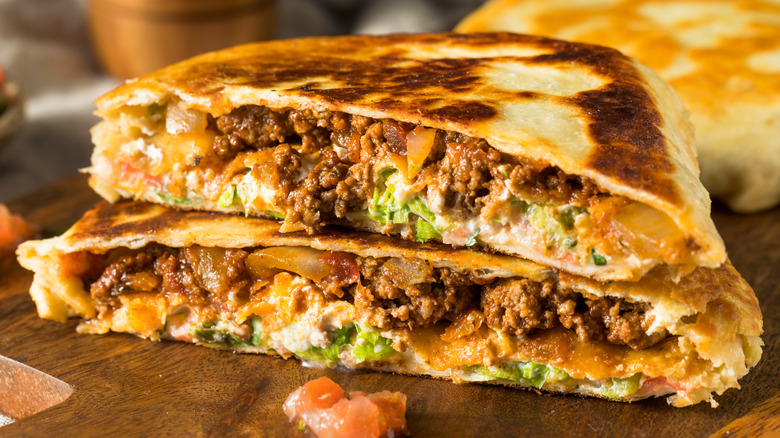 Brent Hofacker/Shutterstock
According to Eater, celebrity producer DJ Khaled has teamed up with Man vs. Fries to fashion his own edition of Taco Bell's Crunchwrap Supreme. The product, which has been named the Khaled Krunch, is stuffed with chicken, cheese, and waffle fries, and then sprinkled with Cheetos dust. Starting on Friday, November 11, the new item will be available via DoorDash, Grubhub, Uber Eats, and Postmates in Baltimore, Chicago, Los Angeles, Miami, Nashville, Phoenix, and Portland. On Friday, December 18, the delivery area will extend to include Atlanta, Austin, Denver, Detroit, Minneapolis–Saint Paul, Philadelphia, San Diego, San Antonio, and Seattle.
Due to the delivery-only business model of Man vs. Fries, pop-up stores are the only chance you have to enjoy the Khaled Krunch. And if the thought of a crunchwrap sends your taste buds stirring yet you're not sold on Khaled's creation, the website also offers a Cali Crunch, complete with a flour tortilla, your choice of carne asada or pollo asado, a tostada, lettuce, tomato, cheese, cilantro, onions, guacamole, and spiked ranch. And, yes, these varieties can be topped with Flamin' Hot Cheetos, Doritos, or Flamin' Hot Chips.