Ina Garten's 'Game Plan' For Thanksgiving Dinner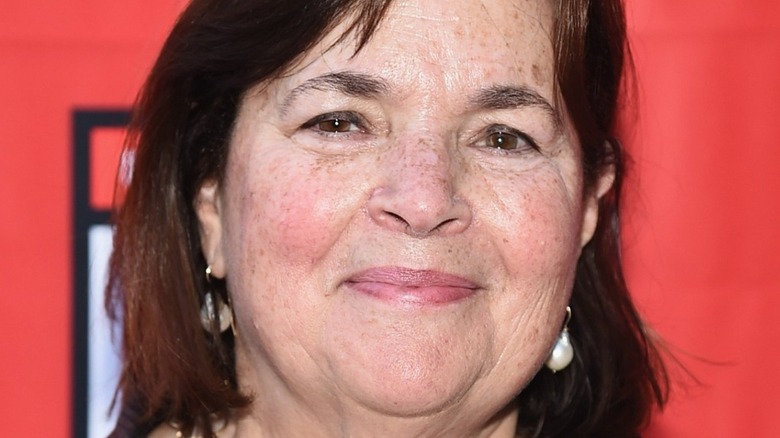 Michael Loccisano/Getty
Declared a public holiday in 1862, Thanksgiving is a time for family and friends to come together, enjoy great food, and be thankful for different things (via Statista). While everyone's Thanksgiving day meal might look different, an example spread could include a roasted turkey, bread stuffing, mashed potatoes and gravy, cranberry sauce, sweet corn, bread rolls, and pumpkin pie. According to YouGovAmerica, the most popular Thanksgiving sides include stuffing and mashed potatoes, with 53% of Americans favoring the former and 51% choosing the latter.
Chef and author Ina Garten is no stranger to making a lavish Thanksgiving feast. Garten's 2021 Thanksgiving menu included a roast turkey, turkey gravy with onions and sage, green beans gremolata, twice-baked sweet potatoes, mushroom and leek bread pudding, and pumpkin roulade with ginger buttercream, per Barefoot Contessa. That's quite a spread, and you may be wondering how Garten manages to do it all. Well, here's her game plan for a seamless Thanksgiving dinner with minimal stress.
Plan ahead and don't be afraid to ask for help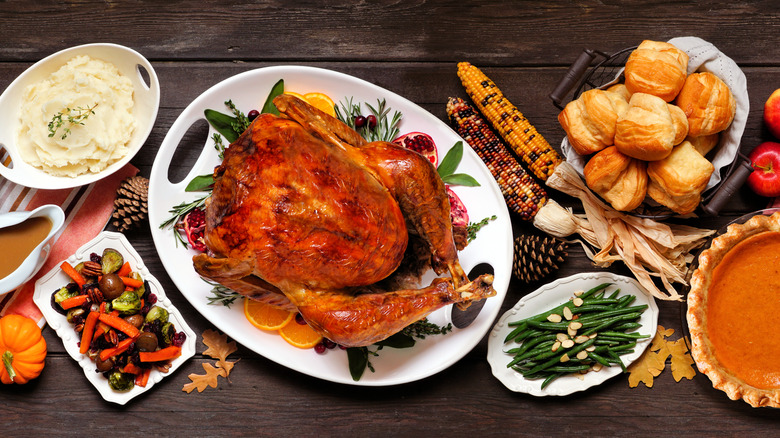 JeniFoto/Shutterstock
Amidst all the pressure and stress to have a "perfect" Thanksgiving dinner, Ina Garten's cooking game plan is simply planning ahead, according to USA Today. She begins by outlining all the dishes she wants to serve, including drinks, appetizers, main dishes, side dishes, and desserts, and making a plan for the entire week leading up to Thanksgiving Day. Garten says that by writing everything out, you'll be able to make lists for grocery shopping and work out all the different cook times. She also makes an hour-by-hour checklist for Thanksgiving day, so she knows when certain things go in the oven.
Next, she figures out what dishes she can make ahead of time that can be simply reheated on the day of Thanksgiving. For example, she suggests making cranberry sauce, spinach gratin, and mashed potatoes in advance to save time and stress. Setting the table ahead of time is also a convenient time saver. Garten also says that it's completely fine to buy pre-made items, such as pies, to save effort and time. She emphasizes that there's no point to do everything yourself because that just adds to stress, and her guests always have a better time when the host is calm and relaxed. Lastly, the celebrity chef suggests asking guests if they could bring some dishes, which not only takes some stress off the host but also makes guests feel more included.