How You Can Customize Onions At In-N-Out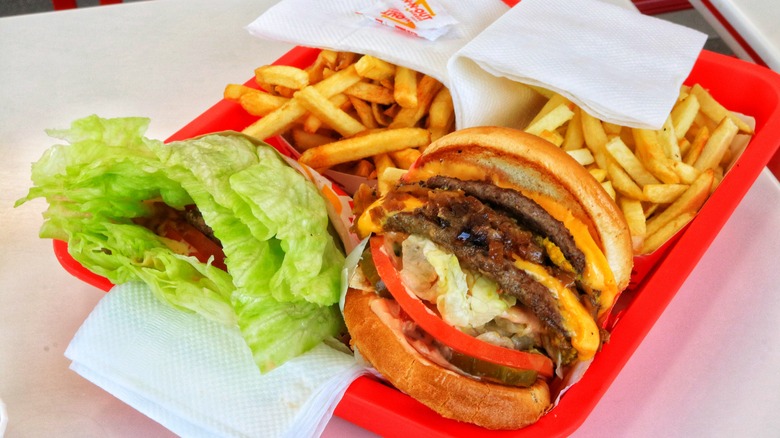 Shengying Lin/Getty Images
Can you remember the last time you ordered something straight from a menu with no customization? Perhaps you always stick to the script, but for many, that's far from the truth. Per Primero Edge, 72% of consumers expect the option to change up their food. If this seems like a new concept, you should note that restaurants like Subway, Starbucks, and Chipotle have been doing this all along. However, this is partially true in other eateries, as the rise of apps and online ordering have made it simpler to make adjustments. "People discovered toppings they didn't know we have. We cannot show a menu with all possible scenarios, but we can in touchscreens," Sheetz CEO Joe Sheetz said to Fast Company.
Another unexpected way to personalize your order is through a brand's secret menu. Many restaurants have them, and they can typically be found by searching online. Per Enjoy Orange County, In-N-Out's secret menu includes upgrades and non-traditional burger styles such as Animal Style, Protein Style, and Monkey (or Gorilla) Style. Additionally, there's another customization point you may not have heard of, and this one centers around a burger's onons.
You can even choose to add them all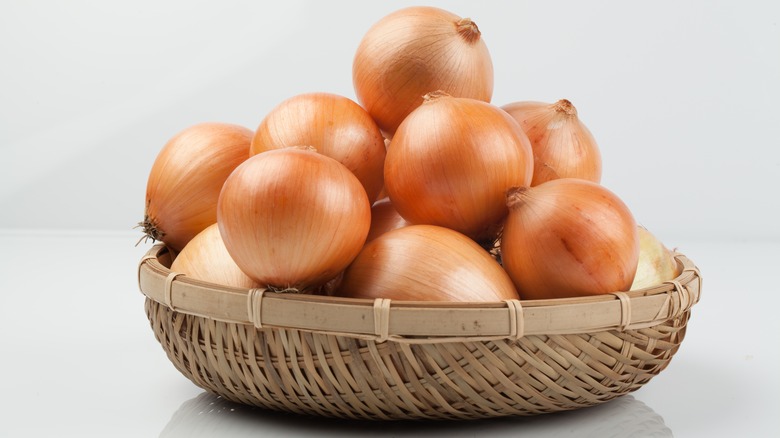 Jeong-Seon/Shutterstock
If you're particular about your onions, In-N-Out is the place to be. When requested, onions are steamed to the grilling patty automatically, though you can also order them raw, either whole or chopped, or even grilled, per The Daily Meal. If you so choose, you can even forego the cutting process and order your onion as a whole slice. According to Hack The Menu, these options can be mixed and matched to create your ideal burger.
In September 2022, a Reddit user posted their receipt after adding all the possible onion variations to their burger. In response, one commenter thanked the original poster for the tip. "I never even knew you could add raw onions to an animal style burger," they wrote. Those already in the know shared how much they love their go-to's. "For some reason, their raw onions are extra good," reads one comment. Another user wrote, "I always ask for double extra grilled onions and they never disappoint." If judging by this comment section, it seems onion lovers that were previously unaware will be rejoicing next time they visit In-N-Out.