Chef Andy Murray Defends The Weird Snack He And Bill Murray Love - Exclusive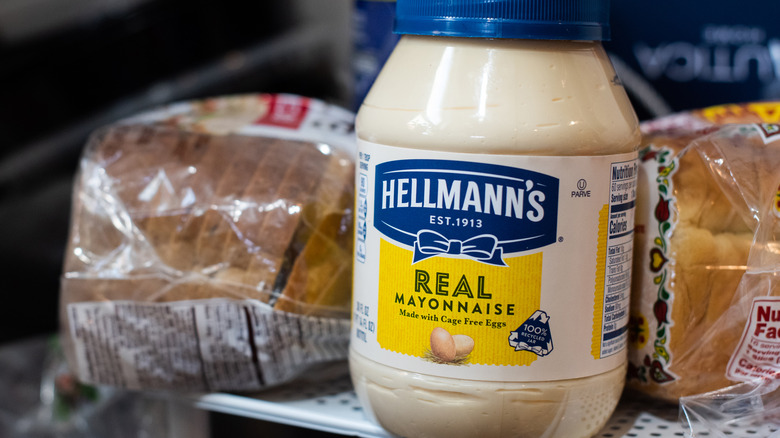 Bloomberg/Getty Images
We may receive a commission on purchases made from links.
Chef Andy Murray is known for his cooking skills, his Murray Bros. Caddyshack restaurant in Florida (and now Illinois), and of course, his familial connection to award-winning actor Bill Murray. Mashed caught up with Chef Murray recently to discuss his new cookbook, "Eat, Drink and Be Murray: A Feast of Family Fun and Favorites," which is full of the recipes Murray grew up on, including some of his most nostalgic holiday meals, traditional family dinners, and comforting snacks enjoyed throughout his childhood.
Among the recipes and anecdotes Chef Murray shares in the book is one that may very well stop you in your tracks. He includes a recipe for one of his family's most beloved snack recipes, a controversial sandwich that will either get your adventurous taste buds salivating or have you ready to lose your lunch. Let's put it this way — Chef Murray told us that, to this day, he's "got friends who run out of the room when you bring a jar of mayonnaise out." And it's all because of his family's favorite snack.
In an exclusive interview with Mashed, Chef Andy Murray described the strange after-school treat he and his family, including his brother Bill, used to enjoy all the time as kids. And he defended why they still like to whip up this weird concoction to this day.
Andy Murray says peanut butter and mayo make for a delicious duo
While there are Southerners out there who are familiar with the odd delicacy that is peanut butter, mayonnaise, and lettuce sandwiches, the rest of us cringe at the thought of this bizarre combination.
But for Chef Andy Murray, his brother Bill, and all the rest of his siblings, the nostalgia of this sandwich sparks joy and fondness with every bite. "It was something we grew up with," Murray told Mashed, adding, "There was always loaves of bread and peanut butter and mayonnaise and lettuce in the house." Murray's mom would whip up these quick, easy, and cheap sandwiches to keep the kids satisfied after school until the family meal. "You're always hungry when you're a teenager or a kid, and you don't eat until dad's home and mom sits down," recalled Murray.
And this isn't a childhood favorite that he ever grew out of. "I still eat them today," Murray said. But even as a professionally trained chef, he still can't tell you exactly what it is that makes these so good. "I don't know why it works, but it's wonderful," said Murray. Perhaps it's, as he described, "the combination of the mayonnaise and the peanut butter." Maybe it's the textural contrasts that also make it a craveable treat. He insisted, "It's got to be crunchy peanut butter. You add the crunch of the iceberg lettuce. It's a mix that works." 
Regardless, Chef Murray and his family don't question it. He explained, "If I'm making it and any one of my brothers walks in the room, they will stop and say, 'Will you make me one of those?'"
Andy Murray's new family cookbook, "Eat, Drink and Be Murray: A Feast of Family Fun and Favorites," is available now.