The Unexpected Classic Thanksgiving Dish JoJo Siwa Just Tried Recently - Exclusive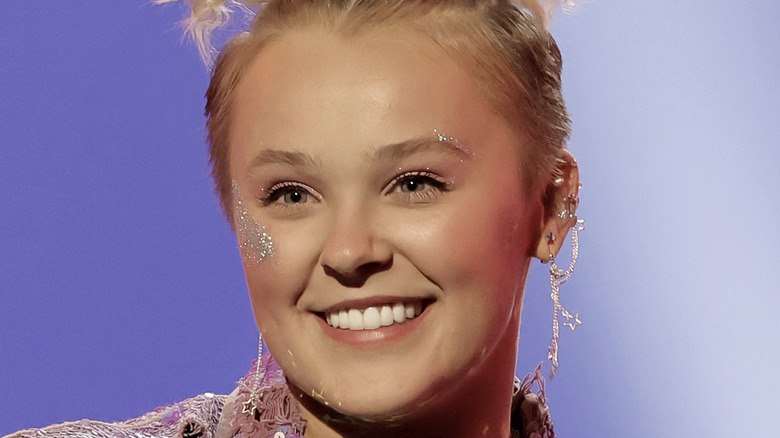 Kevin Winter/Getty Images
JoJo Siwa is known for her outgoing personality and incredible dance skills. The former "Dance Moms" star enthralls millions of fans that follow her on social media and through her own YouTube channel. Siwa's followers like her honesty and that she isn't afraid to be her authentic self. While promoting her new partnership with Ocean Spray which features a new dance challenge related to its iconic cranberry sauce, the Nebraska native told us in an exclusive interview that you don't have to be a great performer to try the dance yourself.
"The Jiggle With Us challenge, it's so fun," Siwa explained. "The thing that I love about Jiggle With Us is it's something that anybody can do. I've been joking around, saying, 'Your friends can do it, your family can do it, and also your dog can do it.'" 
The star also spoke to us about the holiday of the hour — Thanksgiving. She said that besides cranberry sauce she really enjoys green bean casserole, but admitted that she only recently tried a classic Thanksgiving side for the first time last year.
The social media star had never eaten this bread-based dish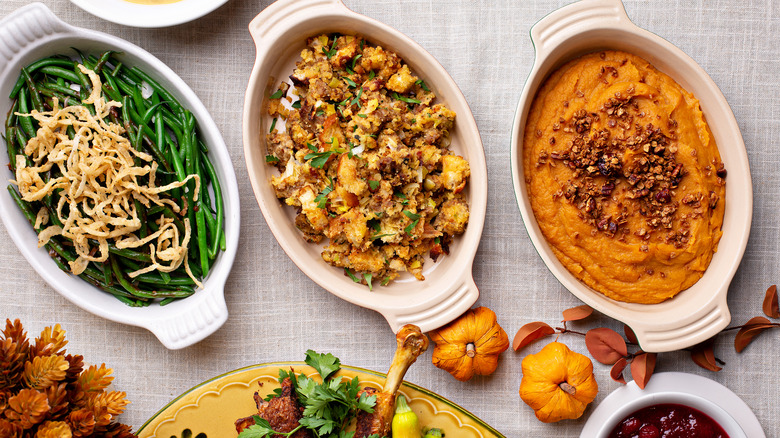 Elena Veselova/Shutterstock
Siwa told us that the comforting foods made during the holiday always make her think of home and her family, but because her mom didn't like a particular dish she never tried it. "I love stuffing," she admitted. "It's a newfound love. Just last year I started to like it because I was shooting this Friendsgiving with Facebook, and I was so hungry and the stuffing smelled so good that all I wanted to do is eat it. So I ate it. It was [about] two hours old."
The "Dancing with the Stars" alum said because her mother never liked dressing that she had never tried it until last year when her former dancing partner, Jenna Johnson, convinced her to try it. "You know when your mom doesn't like a food, so you don't like a food? With stuffing, my mom was like, 'No, it's not good.' So I was like, 'Yeah, no, I don't like it either,'" she recalled. "[I] realiz[ed] that I had never tried it, and then I think Jenna was like, 'You've never had stuffing? It's amazing. Try it.' I was like, 'Okay.' She convinced my brain to be able to try anything, so we tried it and we love it."
To duet with Ocean Spray's #jigglewithus campaign, you can visit JoJo Siwa's TikTok.