Beyond Meat Isn't Having The Best Year With Stocks Dropping 83% And Major Layoffs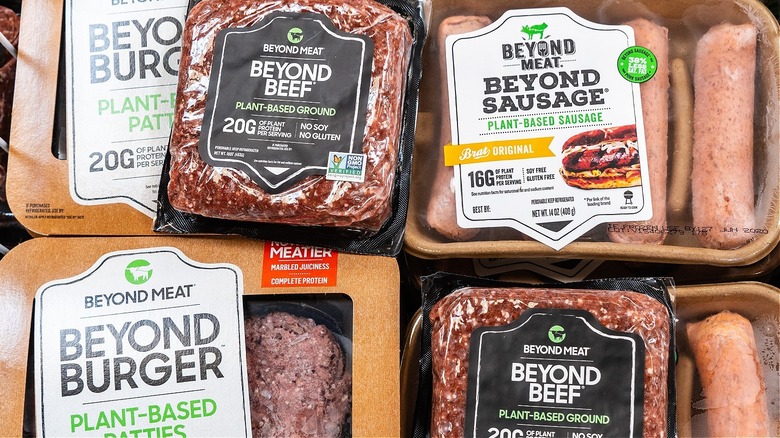 Sundry Photography/Shutterstock
Beyond Meat CEO Ethan Brown was optimistic back in June, when he told The Wall Street Journal's Global Food Forum he felt "absolutely certain" that his company would become a $40 billion force in the $1.4 trillion plant-based food industry. While he was right that plant-based products are predicted to have major financial growth in the next five years, according to a Market Research Future report, Beyond Meat doesn't necessarily seem like it will be along for the ride.
Despite expansion in Beyond Meat's product line this year, including Beyond Chicken Nuggets and Beyond Steak, as well as a deal with fast food giant McDonald's, the plant based food brand's stock prices took a dive by a whopping 83% in the last 12 months. Moreover, McDonalds' trial run using Beyond Beef in the McPlant concluded in August. With no mention of the sandwich being put on the regular menu, shareholders may have lost some confidence in Beyond Meat. In even more bad news for the company, Bloomberg reported that Beyond Meat's plant in Pennsylvania failed several health inspections, with 11 occasions of listeria and mold being reported between late 2021 and early 2022. These woes seem to have culminated in a series of layoffs at the brand.
Behind Beyond Meat's faltering performance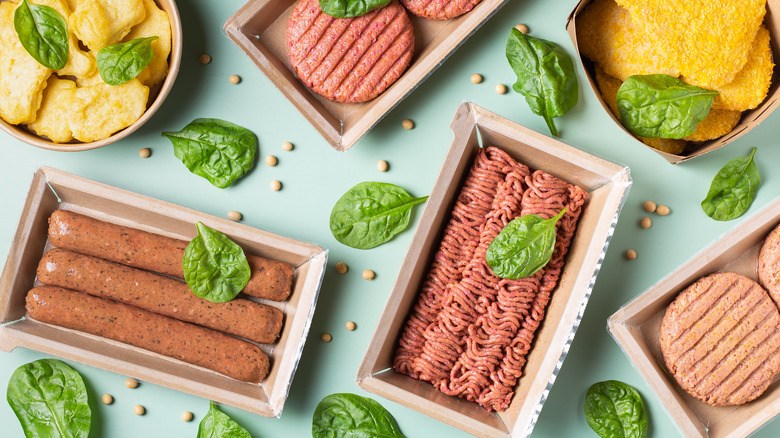 Antonina Vlasova/Shutterstock
In August, Beyond Meat let 40 out of 1,100 employees go "as part of a broader cost-cutting plan," per Bloomberg. Late last month, the company revealed that it was firing another 200 people, which came on the heels of the departure of four higher-ups. 
During the height of the pandemic, demand for plant-based meats soared. The Oxford Business Group reported that plant-based meat sales nearly doubled every month of 2020. The group suggested this was possibly due to a number of factors not normally present before the pandemic, such as supply chain issues in the delivery of fresh meat, low staffing at meat-processing facilities that became Covid hotspots, and consumers changing their lifestyles in favor of a meat-lighter diet.
However, this growth may have slowed at the end of 2020, according to Mizuho Americas consumer food analyst John Baumgartner, who told The New York Times that volumes for plant-based meats have been "down 22 consecutive months." Investors and executives like Ethan Brown, meanwhile, were expecting the opposite, anticipating exponential growth in a short time span. Baumgartner suggested that the plant-based meat industry will see growth, but much more slowly — in a couple of decades rather than just a few years.
While Beyond Meat wiIl likely only see a fraction of the 33% sales growth it had predicted earlier this year, its competitor, Impossible Foods, told the Times it has experienced "hypergrowth" sales. Experts say that to turn things around, Beyond Meat needs to expand its customer base and focus on products with more promising sales figures, like vegan chicken.