Nick DiGiovanni Is Dropping A New Cookbook And Gordon Ramsay Wrote The Foreword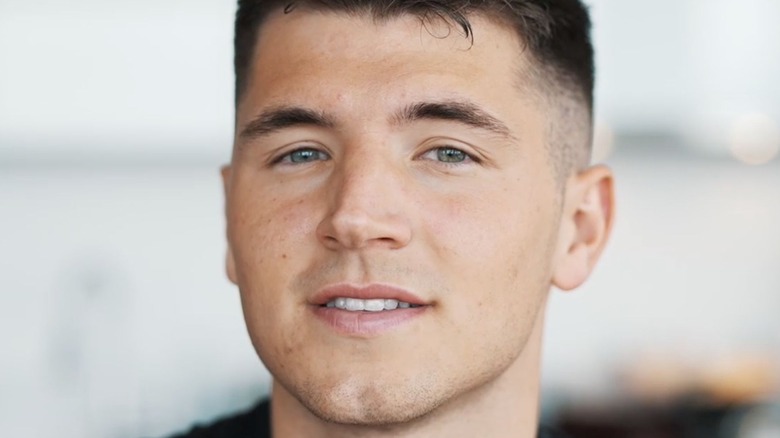 Bbma2021/Getty Images
We may receive a commission on purchases made from links.
When we think about the biggest stars in the Food Television world, something that starts to stand out is their ages. Gordon Ramsay, Ina Garten, Bobby Flay, Alton Brown — they've all been appearing on our television screens for decades, and are well into their 50s and beyond. So it's exciting when a new young chef starts to make waves, and that's exactly what's been happening with "MasterChef" finalist Nick DiGiovanni.
DiGiovanni competed on "MasterChef" when he was just 22, finishing in third place, according to his website. But his career didn't stop there. A Harvard graduate, he managed to funnel his success on the cooking competition show and his new legion of adoring fans into a wildly successful YouTube channel, where his videos regularly get millions of views (he's got more than 15 million followers across YouTube, Instagram, and TikTok, according to Forbes). DiGiovanni has even broken several food-related Guinness World Records, like dining at the most fast food restaurants in 24 hours. It's fun to see a new, young star in the making, a fresh face amidst so many familiar old chefs. Now, DiGiovanni is riding this momentum to a new adventure. He announced on Instagram that he's written a cookbook that's available for pre-order now, and "MasterChef" fans will likely be delighted to hear that his mentor Gordon Ramsay wrote the foreword.
DiGiovanni's famous friends are featured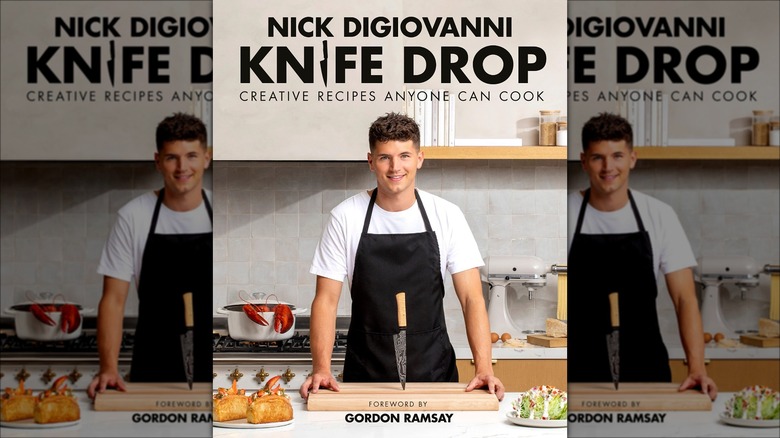 Amazon
The cover of "Knife Drop," Nick DiGiovanni's first cookbook, boasts that inside is a foreword from Gordon Ramsay. But Ramsay isn't the only other celebrity chef featured in the cookbook, which will be released in June of 2023 and is now available for pre-order. Apparently, there are several collaborative recipes in the book, too, featuring stars like Andrew Zimmern and Lynja, the TikTok cooking star who teamed up with DiGiovanni to create the world's largest chicken nugget. 
DiGiovanni is from Rhode Island, and he's expressed a love for the food of his New England heritage before, especially when it comes to seafood (he often fished with his family when growing up). The book does feature several spins on classic New England recipes like Browned Butter Lobster Rolls and Garlic Butter Steak Tips, and in keeping with the spirit of his often silly YouTube cooking videos, he also includes recipes for things like homemade Dino Nuggets. 
There will also be plenty of Italian-inspired foods, too — DiGiovanni has said in the past, "I really, really like Italian. You can do so many things with pasta" (via Boston Magazine). He honors this love with recipes like Sungold Spaghetti in "Knife Drop." But perhaps the most impressive thing of all is that this young chef wants to use his success to give back. "For every preorder copy sold, we are also donating 10 meals to those in need," DiGiovanni announced on Instagram.