Hot Ones Fans Are Debating Its 'Spotify Wrapped' Episodes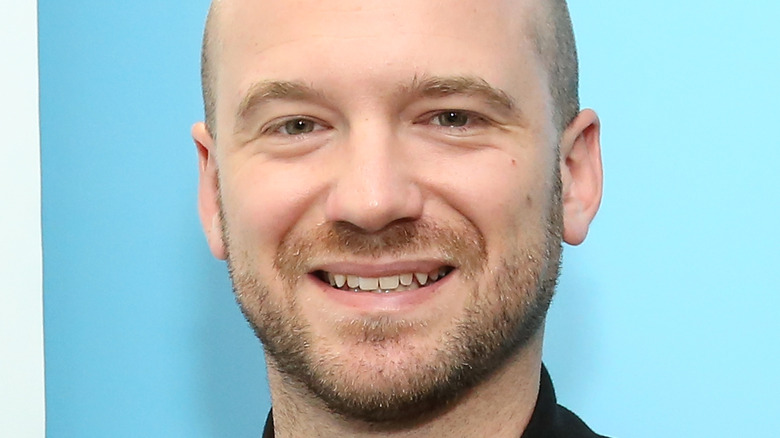 Monica Schipper/Getty Images
As we enter December, the end of 2022 is officially in sight. People are beginning to look ahead to 2023, but of course, also look back and reflect on all of the memories from this past year. One of the ways that people are memorializing 2022 is through their "Spotify Wrapped" playlists. Every year, the music streaming service posts a personalized snapshot of the music you've listened to the most this year, from artists and albums to genres and specific songs. Everything you want to know (and maybe don't want to admit) about your true music taste is unveiled in this fun capsule (via Spotify).
Many people have taken to Instagram over the last couple of days to share their "Spotify Wrapped" lists with the world. Whether you were in the top 5% of Taylor Swift listeners this year or are still jamming out to old-school Avril Lavigne, it's fun to brag and laugh about these musical compilations. One Instagram user that recently revealed their "Spotify Wrapped" list was none other than "Hot Ones." But this First We Feast series's list looked a little different than everyone else's. 
Many a meme came out of Hot Ones this year
"Hot Ones" posted its own version of a "Spotify Wrapped" playlist on Instagram. Of the 34 episodes filmed this year, the series narrowed the list down to the top five "most-watched episodes." The guests with the most views included Millie Bobby Brown, Dave Grohl, Post Malone, Bear Grylls, and David Blaine, respectively.
The YouTube talk show also added a section for "most viral moments." One of the aspects of "Hot Ones" that makes it so intriguing (and hilarious) is you never know how celebrities are going to react to an unbelievably spicy wing. Eating the vicious wings invoked faux violence in Viola Davis, who contemplated how no one has reached across the table at host Sean Evans. On the other hand, the show heated up with Khloé Kardashian. After Evans complimented her infamous pantry, Kardashian got all hot and bothered, playfully responding, "I don't know if you're flirting with me, but that's the best flirting you could give me." The top viral moment, however, went to Maya Rudolph's appearance on "Hot Ones" ... on the Apple TV+ series "Loot." In the show, Rudolph's character tries to overcome the spicy challenge. However, she soon erupts in a profanity-laden storm after the heat gets to her (per ET Online).
While these moments are undoubtably great, fans were left debating omissions like appearances from Paul Rudd, Lourde, and Shaq (per Instagram) — prompting a comment from the show: "2022 ONLY."