The Reason Viewers Were Stunned By Lorde's Hot Ones Episode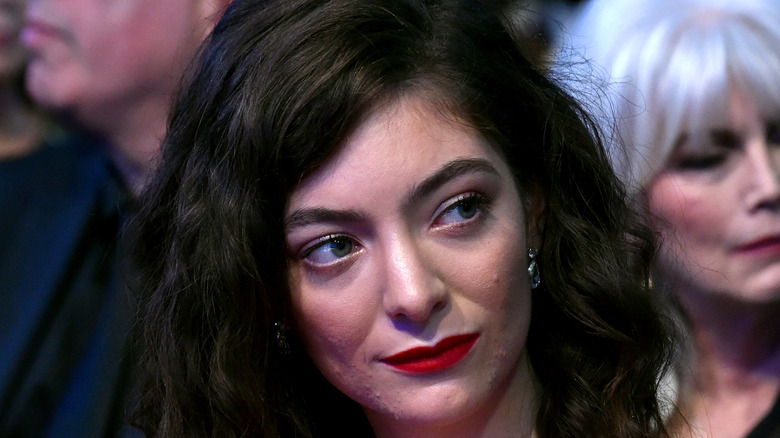 Lester Cohen/Getty Images
Sean Evans and his First We Feast series, "Hot Ones," is the type of show that celebrity chefs like Andrew Zimmern make overtures to be a guest on, and the likes of Chrissy Teigen end up in a hospital with some serious acid reflux. If you are not familiar with the show, it is branded as a show of "hot questions and hotter wings." Each guest grazes on 10 wings, dousing each wing with hot sauce as they answer questions. Each new hot sauce increases the heat, creating a cumulative 5-alarm fire in the guest's mouth and leading them to reach for a glass of milk to help quell the flame. It's always fun to watch. 
In fact, per Ranker.com, there are even lists featuring celebrities like DJ Khaled, who wasn't able to stand the heat and gave up after three wings, and Martin Garrix, who had to run to the bathroom after his episode. The takeaway is "Hot Ones" is truly hot, which is why so many viewers, as well as Evans himself, were a little stunned by Lorde's reaction as the Grammy award-winning singer-songwriter chowed down on all 10 wings without shedding a single tear. 
Evans revealed Lorde is the first New Zealander he has had in the hot seat as they discussed her new album "Solar Power" (via YouTube). But if you watch the episode, you'll notice Lorde's composure was like she was in the clutch for 24-minutes straight. Impressive.
Lorde has a real palate for hot sauce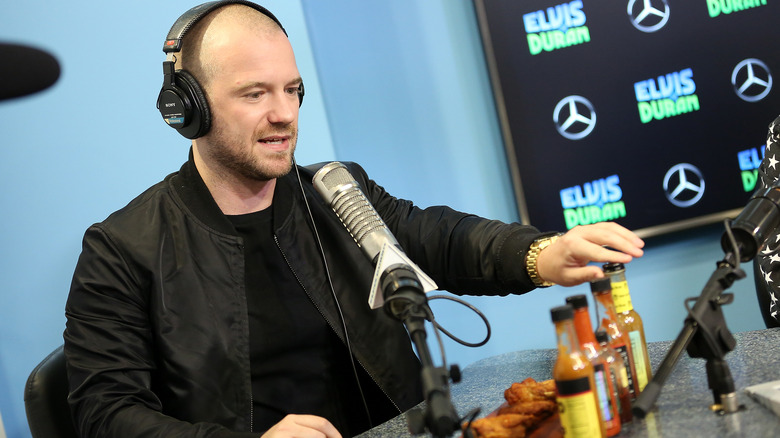 Monica Schipper/Getty Images
In the video (via YouTube), the artist remained cool as a cucumber with each successive hot sauce, making it all the way to number nine, Scorpion Disco, without suffering the sting you might expect from a hot sauce with such a killer name. OK, she had to wipe her nose, but this sauce has been described as "one of the hottest on earth" (via Heatonist). Its "sharp heat" comes from Trinidad Scorpion peppers with added kick from ghost peppers, 7 Pot Primo peppers, and chocolate habaneros. Its Scoville rating is 649,000. 
But it gets even better. When Lorde tasted sauce number 10, The Last Dab: Apollo, which has been crowned "king of Mt. Scoville, hero of hot sauces, and crusher of celebrities and chiliheads alike" (per Heatonist), the pop star didn't even wince. 
Twitter erupted in awe of the singer with one person tweeting about "Lorde just casually enjoying eating the hottest wings with barely a flinch." One YouTube commenter declared, "What an absolute champ. She totally dominated those wings. The only guest I've seen get through it all without breaking a sweat." A person unfamiliar with Lorde's work commented that "her wing smashing skills have blown me away!" Equally striking was how the musician could recognize different flavors in the hot sauces, even impressing Evans who said he liked that she had a discerning palate. It's fair to say Lorde not only crushed her appearance; she raised the bar for everyone else.