Pepsi Milk Was Inspired By Penny Marshall's Childhood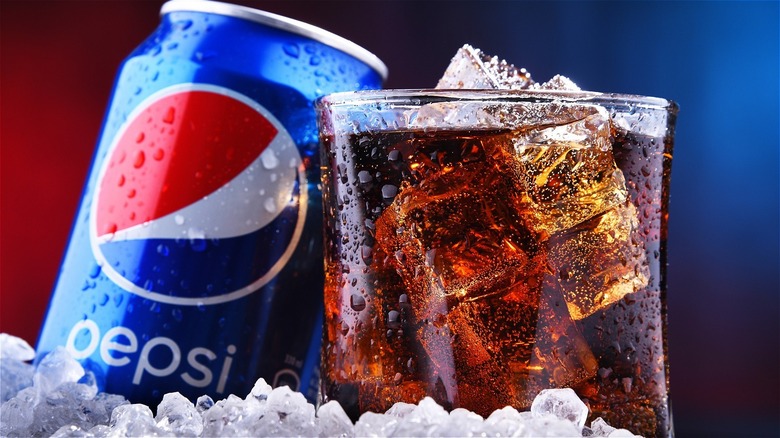 monticello/Shutterstock
The late Penny Marshall and her alter-ego, Laverne DeFazio, had a lot in common. It makes sense, after all, as it has been said that many of DeFazio's onscreen quirks originated from the actress's actual childhood. For example, if you grew up watching "Laverne and Shirley," you were likely befuddled by the meaning of the mantra, "Schlemiel, schlimazel, hasenpfeffer incorporated." You're saying it right now, aren't you? This quirky little jingle was yanked straight out of Marshall's real life. As Cindy Williams (Shirley Feeney) shared with MeTV, Marshall and her friends would say that "little ditty" as they walked to school. Befittingly, bosom buds Laverne and Shirley would chant the same words every episode, signaling the start of the sitcom's theme song. 
Like DeFazio, Marshall had a penchant for an off-the-wall beverage — Pepsi milk. Yes, as The Washington Post contends, Laverne DeFazio was the "original soda-dairy influencer." So, now that you know where this trend really started, you likely have another question. How did Penny Marshall come up with the idea in the first place? It all began when she was just knee-high to a grasshopper pie. 
A Marshall household food rule led to Pepsi and milk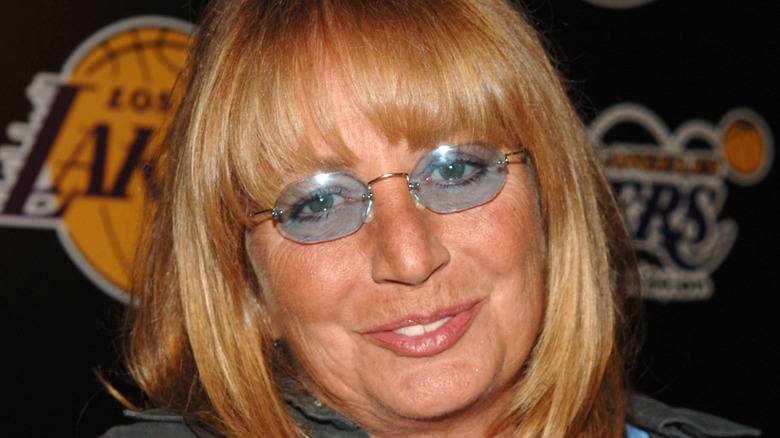 John Sciulli/Getty Images
It seems like anyone who knew Penny Marshall knew about her uncommon hankering for Pepsi mixed with milk. She even "slurped" this unusual mixed beverage while she partook in an interview with the Los Angeles Times back in 1988. How on earth did she come up with this strange combination? In Marshall's autobiography (per The Focus), she explained that when she attended kosher camp, they weren't permitted to have milk if they were eating meat. Instead, they drank Pepsi. Marshall apparently enjoyed this and wanted to carry on this tradition at home. Her mother, however, only allowed her Pepsi after she finished a glass of milk. She would have the beverages in the same glass and, at times, the glass didn't get rinsed out. At other times, there was milk still left in the bottom. Marshall said that "Eventually, it became half and half" and a new concoction was born. 
The truth is out there. The folks of Utah didn't create the dirty soda and Lindsay Lohan is not the originator of Pepsi and milk. The kudos for these concoctions should actually go to Penny Marshall, the true inventor of this bizarre but inexplicably appealing drink.