The Worst Thing Will Guidara Ate On The Big Brunch - Exclusive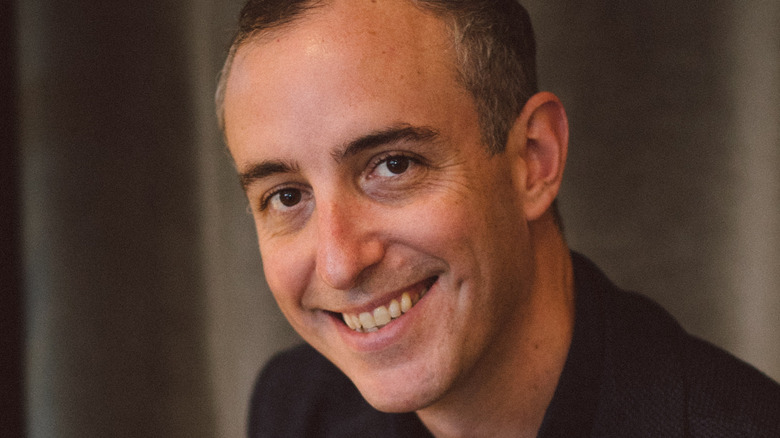 Sara Beth Turner
When Mashed spoke to restaurateur Will Guidara in an exclusive interview, the "The Big Brunch" judge had overwhelmingly positive things to say about his experience on Dan Levy's new HBO Max show. Guidara joins Levy and Chef Sohla El-Waylly to host and judge the show, which premiered in November, narrowing down 10 amazing chefs with big business dreams to one deserving winner, who takes home a prize of $300,000.
As Guidara oversaw and taste-tested multiple rounds of brunches, he said many items stuck out as fast favorites, including one's chef's unique take on poutine, a burrito made with a Japanese pancake, and some amazing baked goods. Along with these favorites, there were times where Guidara was sure a chef's dish wouldn't be up to par, but he was wrong. "There were certainly moments where I was 100% confident that it wasn't going to be good, and then, I was really pleasantly surprised," Guidara said. With all the tasty dishes the judges tried, Guidara also admitted there was one thing he "struggled a little bit with," and he wasn't the only one.
Dan Levy and Will Guidara struggled with this seafood dish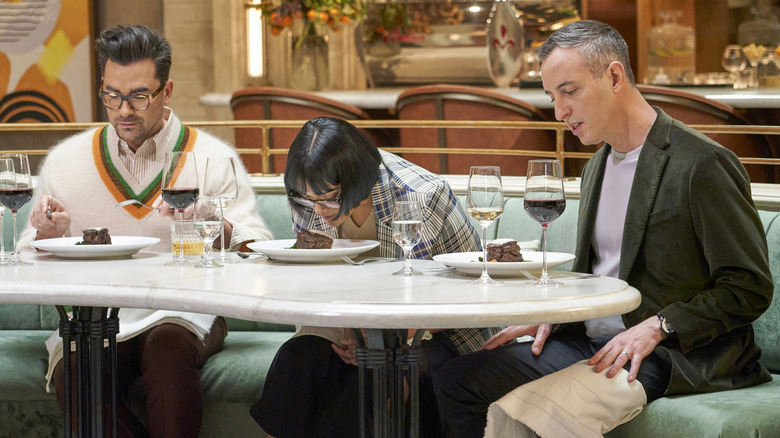 Jeremy Kohm/HBO Max
As the chefs on "The Big Brunch" showed off their culinary chops, they also showed off their creativity, turning out unique brunch dishes for the judges. Several cooks departed from the standard bacon and eggs, serving up a dish that's not normal for most home-cooks but is still common at some brunch spots: oysters.
"A lot of people eat oysters at brunch. That's not my thing," Will Guidara said. "That's not my thing at all. Dan [Levy] and I both struggled a little bit with the oyster dishes that were served during that show." 
Oyster struggles aside, Guidara mentioned that when it came down to it, sending chefs home each episode and choosing a winner was difficult. "All three of the [chefs in the finale] were so talented," Guidara said. "All 10 of them were really talented. When you get to the last three, it becomes really, really difficult. You try to break it down into as many little details as possible and then measure each one — one at a time — and then see who nets out ahead at the end." 
All episodes of "The Big Brunch" are currently available for streaming on HBO Max.